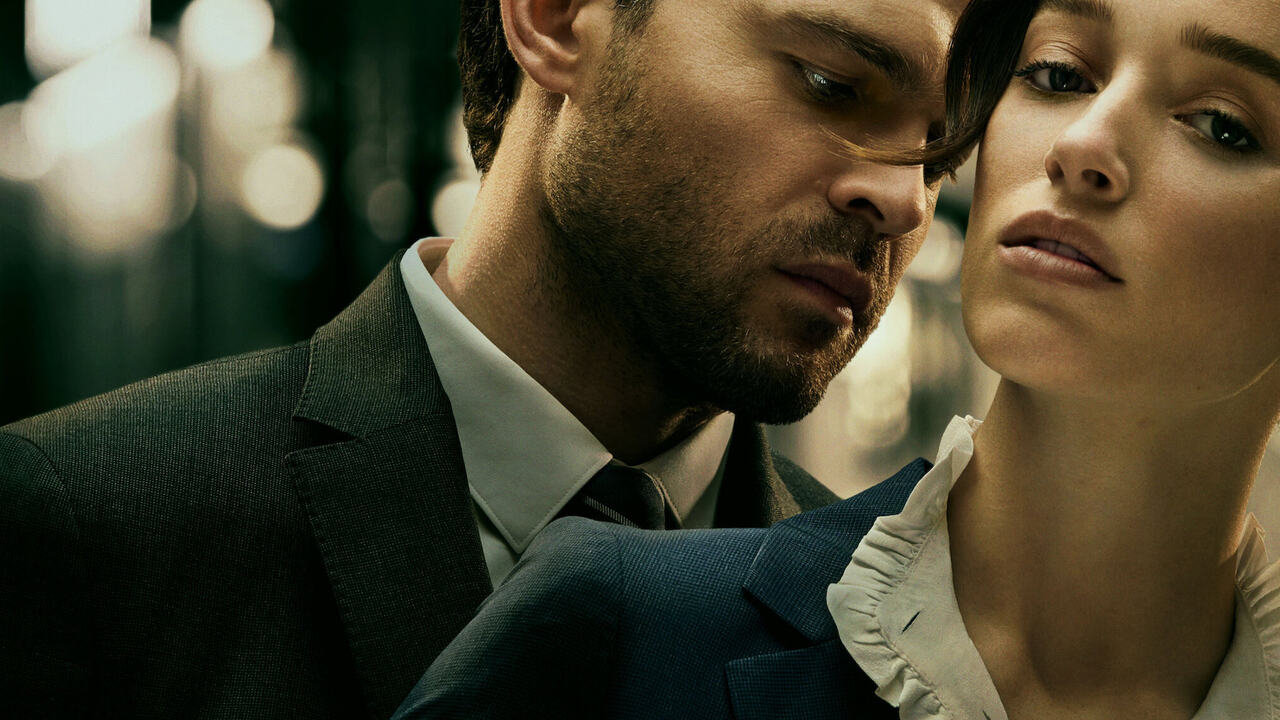 I am absolutely in love with this film due to the many reasons that make it a perfect watch. Although, it might not be liked by many as what's shown is a toxic relationship. It takes time to realize how Fair Play is a reflection of several toxic men.

The film is about Emily and her fiancee Luke. They both work in a trading company and recently got engaged while attending a function at Luke's parents' home. The couple comes across as sweet.

During this function, there's a very illogical scene in which they're making out and Luke gets blood on his mouth. The amount of blood he has on his mouth and the amount that spilled on Emily's clothes makes it difficult to take it as her menstrual flow. Apart from this scene, there's nothing that seems odd.

In the initial few minutes, there are two to three scenes involving blood that might have been added as a hint towards the future feud. While these two were a very involved couple, things didn't stay the same for too long. Jealousy and ego soon creep in to take a comfortable space in this relationship and destroy the whole ambiance of a sweet home resided by the future wedded.

Emily's character has an energy attached to it that makes her stand up for herself and step out of things when they're wrong. She's the perfect portrayal of a woman who can sacrifice for love but can not withstand the negative comments about her character as a woman.

What Luke did in the film was selfish and he brought this wrath upon himself. Why was his male ego so big in the first place that he couldn't tolerate Emily getting the promotion? When the rumors about Luke getting promoted surfaced, Emily celebrated the night with him, so why did he feel threatened when his girl got promoted instead?

Luke heard some cheap comments about his girlfriend, Emily, scoring the position because she slept with the boss. Why did he believe in them? To answer this question, these were the perfect things he wanted to hear to satisfy his ego. Men of sick mentality like Luke never like their partners doing better in their professional lives.

No matter how much Emily loved him and wanted to use this position that could work in his favor, as a junior to her, he also tried sabotaging her career. This was the worst thing that he could do in the beginning. He made wrong calls as a trade analyst and because of him, Emily was called "Dumb fucking bitch" by her senior. He was the one who made her a laughing stock from a new star.

The things included in the plot resonate with today's society. Though this is a harsh reality, we all have examples around us to prove that incidents like these happen. Men aren't happy when they're overstepped or overshadowed. This story was important to come on screen. With a perfect cast and an engaging plot, I think that Fair Play will impress the majority of the audience.

What happened at the end of Fair Play was bound to take place. What was disgusting was watching how there was no guilt in Luke's eyes. After the horrible things he did, the man didn't have an ounce of regret. How come their conscience doesn't tell them that they've made a grave mistake and committed an inhuman act?

Phoebe Dynevor as Emily comes off as a versatile actor. After watching her in Bridgerton, I'm in awe of the roles she can pull on screen. As Emily, she did a wonderful job and I'm excited to watch her other titles. After seeing her in this character, it would be difficult to erase this character from my mind. Alden Ehrenreich as Luke was successful in portraying the psychopathic side of his character.

Fair Play starts with a sweet romantic tone and soon the couple turns into a toxic one. I like how the makers and writers were successful in keeping the audience engaged and wondering about what was going to happen next.

Frankly, the audience will know what this is going to end up like, but what they'll be willing to wait for is how Emily will react to the dreadful situations created by her beloved. This 115-minute film is worth a watch. Every scene works in the favor of the plot and the level of tension near the end is too high. The last scene in the film (which can't be disclosed as it'll be spoiling the fun) is electrifying and the acting in this one is top-notch.

Final Score – [8.5/10]
Reviewed by - Riya Singh
Follow @_riyasinghhh_ on Twitter
Publisher at Midgard Times