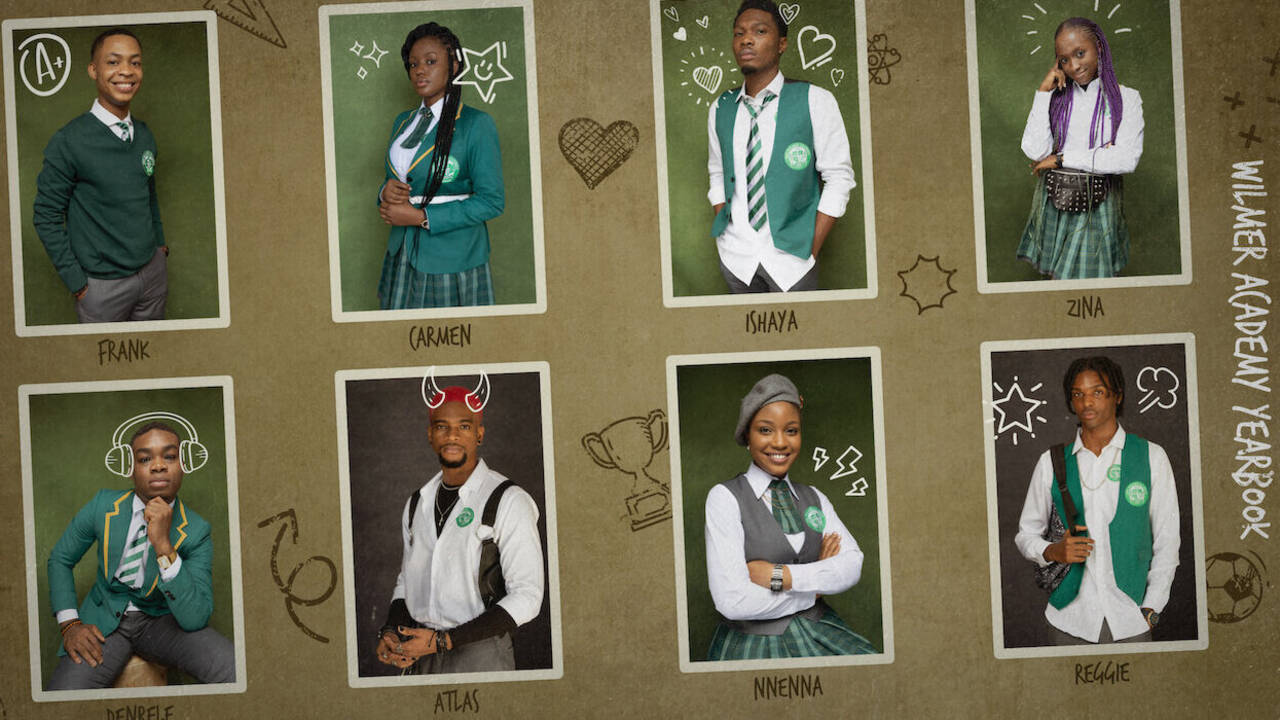 The plot synopsis of "Far From Home", a Nigerian show created by Chinaza Onuzo and Damilola Elebe reads:
"A financially struggling teen finds himself in the world of luxury after a prestigious scholarship sends him to an exclusive school for the one percent."
It instantly hooked me.

As someone who loves "Elite" and "Euphoria", this show seemed right up my alley and I was right! "Far From Home" stars Ishaya Bello (Mike Afolarin), a poor art whiz who has won a chance to apprentice with one of the hotshots of the art world, Essein. But he doesn't have the money to travel to London. So he tries all sorts of trickery to fund his upcoming travels. This includes cheating in the scholarship exam of the prestigious Wilmer Academy faking his school report card and robbing a mob boss.

Whether that ultimately lands him in London or Wilmer Academy, and what trouble he rouses up is one heck of a ride that deserves to be seen. At just 5 episodes, "Far From Home" keeps the pace brisk and the plot always moving. We follow Ishaya as he lands himself in trouble again and again while trying to get himself out of the previous mishap. It's a never-ending circle that almost makes you feel for him because he's just madly chasing his dream.

At least two other characters refer to Ishaya as selfish. And he definitely is. But what made me truly enjoy the show is that it never lets him off the hook for what he has done. Yes, he gets some respite at the end, but it comes at a cost. Another remarkable character who deserves a shoutout is Adufe (Gbubemi Ejeye).

She starts off as Ishaya's girlfriend, who he doesn't really care about, but by the end becomes a force to be reckoned with. It's the kind of organic character development that makes one cheer. I am mainly wishing for a season 2 because I can't wait to see what happens with her next. But this isn't to say that the other characters aren't fleshed out. Almost everyone feels like a real human with a personality rather than a caricature.

The show is well-shot and incorporates a lot of traditional American high-school show cliches. There's the Homecoming-like dance called Founders Day Ball, the relentless drug use in the school, rich kids being assholes, etc. So if you are hoping to see an authentic portrayal of Nigerian culture, then this isn't the show for you.

It's clear as day that this show was made to put Nollywood (the Nigerian film industry's name) talent and skills upfront to a global audience. And for that, they used a high-school template that's well-known. But I was pleasantly surprised to see a good execution of it.

Overall, "Far From Home" will keep you hooked and on the edge of your seat. At just 5 episodes, the show is easy to watch. Also, since every episode ends on a cliffhanger, you won't have to force yourself to click on the "Next Episode" button.

Final Score – [8/10]
Reviewed by - Ishita Chatterjee
Follow @dracone619 on Twitter
Publisher at Midgard Times