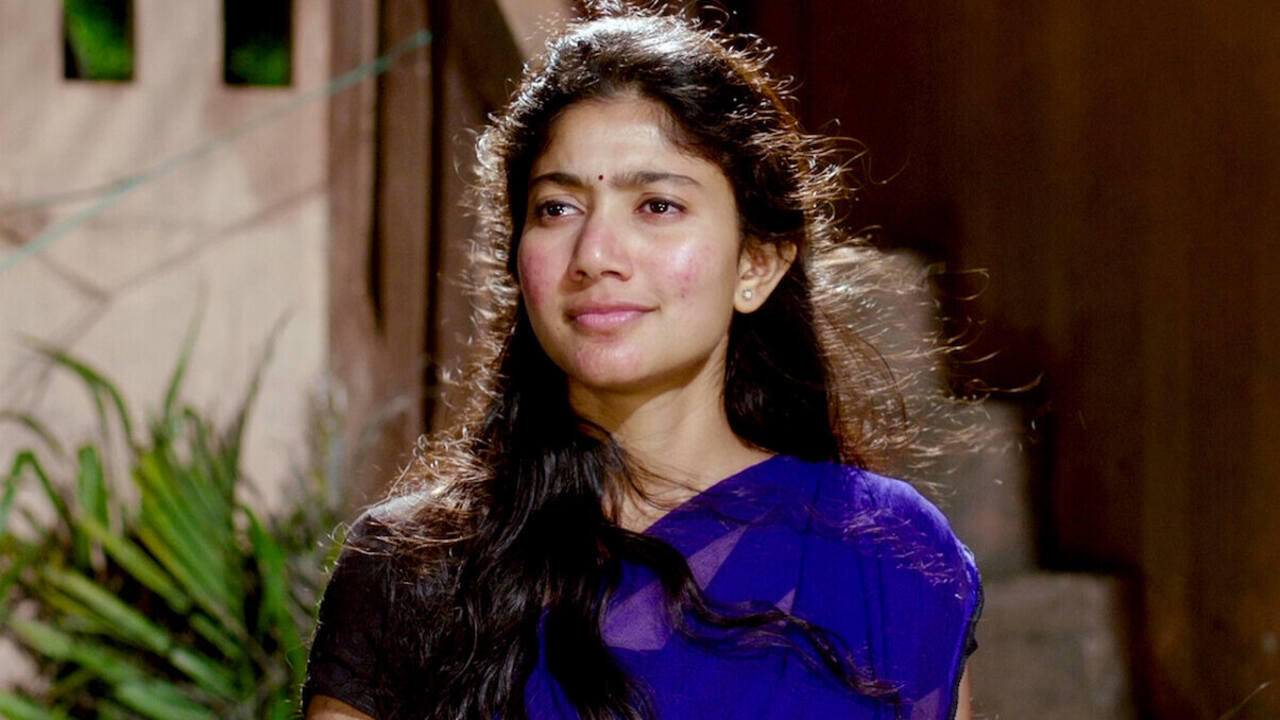 There are days when you just want to curl up with a blanket and enjoy an easy-to-watch film that's sweet and makes your day better. This is exactly what "Fidaa" is. Starring Sai Pallavi (Bhanu) and Varun Tej (Varun) in lead roles and written as well as directed by Sekhar Kammula, Fidaa (2017) has a simple but engaging plot.

Varun is an NRI residing in Austin, USA. He comes to India with his brothers Raju and Bujji (Aryan Talla) to look for a wife for Raju. They find Raju's wife and their sister-in-law in Renuka (Sharanya Pradeep), Bhanu's elder sister. In the first half of the film, Varun learns about India, and its village life and falls for Bhanu. Bhanu reciprocates his feelings, but she doesn't want to leave her father and village behind to shift to the USA. So she refuses Varun when he proposes.

In the second half, the film shifts to the US when Bhanu has to visit her sister's family. There Varun initially treats Bhanu rudely because he can't get over her. But over time, the two reconcile, talk about their issues and become friends. Later on, after plenty of mishaps and an almost-marriage of Bhanu, Varun and Bhanu get married. It's all thanks to a last-minute intervention by Renuka. In the end, the two stay in India in Bhanu's home rather than moving to the US.

This ending is almost unseen in Indian cinema. In almost every Indian movie since times immemorial, the bride leaves with the groom after marriage. After all, it's a common Indian tradition. But the movie challenges that norm by showing us the viewpoint of the bride who has to leave her family behind and upend everything. I almost expected the film to end with Bhanu leaving everything and going with Varun to the US, but thankfully, the movie sticks to the point it wants to tell.

The characterization of Bhanu stands out head-and-shoulders in the sea of female roles generally offered to actresses. Often Indian cinema showcases female leads as ditzy, afraid, and as a damsel-in-distress. Bhanu is none of that. She is educated, has her own opinions, and sticks to them. But she never comes across as irritating. I guess I have to credit the charming Sai Pallavi's portrayal of the character for that.

Varun Tej acts remarkably well as the man of Bhanu's affection. His Varun is chill and progressive while also being a multi-dimensional character. The movie never discards his wishes of becoming a doctor or his feelings after Bhanu rejects him. It is this beautiful balance that the film strikes between its two lead characters that make the movie so enjoyable to watch.

Overall, the film is well-written and expertly directed. It impressed me that the movie held my attention over its 2 hr 30 min runtime without any big spectacle like an action scene happening. It's a testament to the flawlessness of the movie. The songs of the film are all hummable and enjoyable. I especially loved the peppy track "Vachinde" and the romantic song titled "Oosupodu."

Give it a watch if you want to watch something that will leave you with a smile.

Final Score – [8/10]
Reviewed by - Ishita Chatterjee
Follow @dracone619 on Twitter
Publisher at Midgard Times