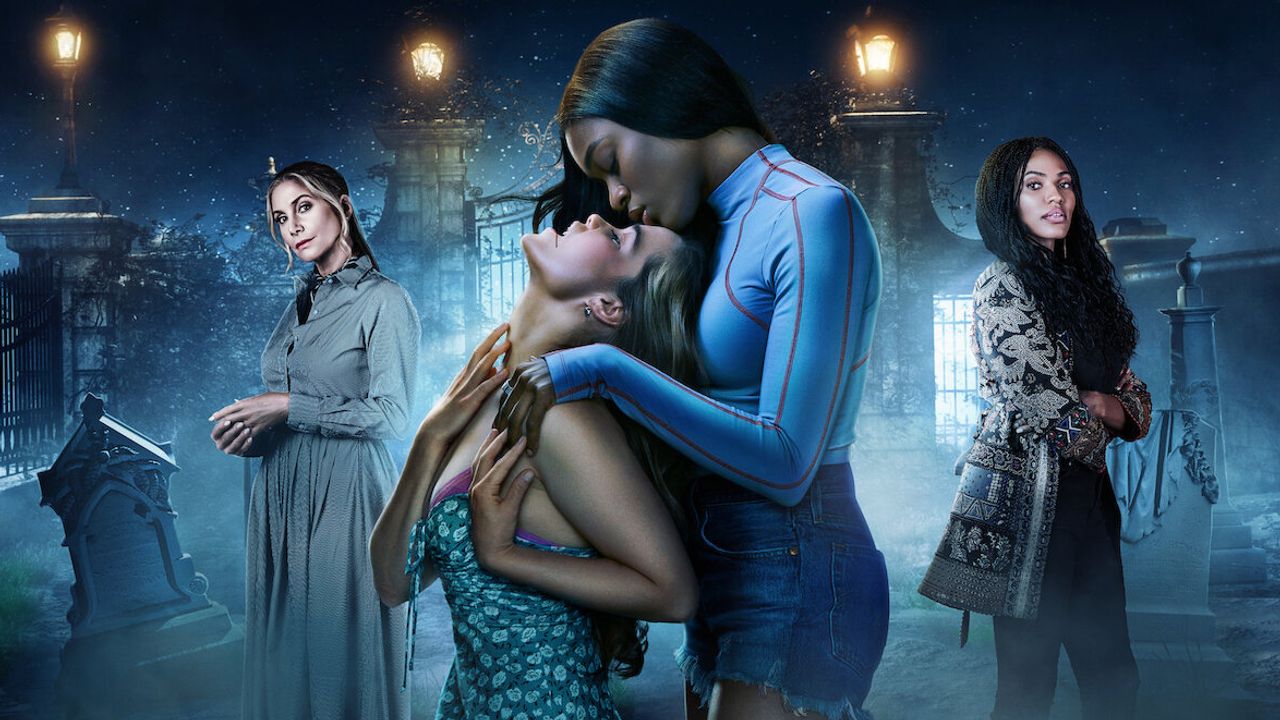 Based on the short story by V.E. Schwab, First Kill stars Sarah Catherine Hook and Imani Lewis in the role of Juliette Fairmont, a Vampire, and Calliope Burns, a Monster Hunter, respectively.

First Kill deals with two lovers - Calliope and Juliette. They both are from entirely opposite worlds and are enemies by nature. Can love blossom between these two? The first episode says otherwise in which we can see Calliope eager for making her first kill, and her target is Juliette. In the first half of the pilot episode, the narrative has been shown from Juliette's side. Then, in the latter half of the episode, Calliope is seen narrating her side. I liked this approach a lot. Both the characters get to say their part and tell how they are coping with everything and their families.

Regarding the title of the series, it has been named First Kill because both Juliette and Calliope need to make their First Kill to prove their worth. To control her transition and ease it a little bit, Juliette needs to score her first kill. Calliope needs to prove that she is worth all the faith that her parents have put in, and that's why her first kill becomes so much important.

In short, the story is about these two girls who come together against all odds. In the backdrop, some supernatural horror genre is going on, which could have been a lot better. When compared to famous series in this genre like The Vampire Diaries, First Kill fails its viewers miserably. There are action scenes and visual effects but, they're not good. Many things could have been better like the overall plot itself. The family drama also feels so much unnecessary at a point.

Most of the time, Juliette and Calliope are seen talking about how their families are rivals. They are not given any chance to have a conversation on a different topic. Half of the season ends here itself. There is no chemistry seen between the main characters. It is like they are full of lust, push each other against walls or trees, and then there is an awkward silence.

The lines that I liked a lot in the show are: "The worst monsters are the one that appears to be human", "Compassion is a gift that needs to be embraced", and "Our hearts drives us. Duty and logic lead us".

The series tries its best to replicate the best series and films that have been made in this genre, but it fails miserably. The show's pilot episode begins with some steamy scenes which are not happening in real. They are Juliette's dreams in which she can be seen getting involved with Calliope. Juliette is facing her transition. She is a legacy vampire, so she can not be killed by stabbing something in her heart.

Many references to Romeo and Juliette have been used in the show, which doesn't make any sense. This series attempted to reach higher levels but failed miserably. In my opinion, First Kill can be SKIPPED, and those who want to watch something of the same genre can look out better on the same streaming platform.

Final Score – [6.5/10]
Reviewed by - Riya Singh
Follow @_riyasinghhh_ on Twitter