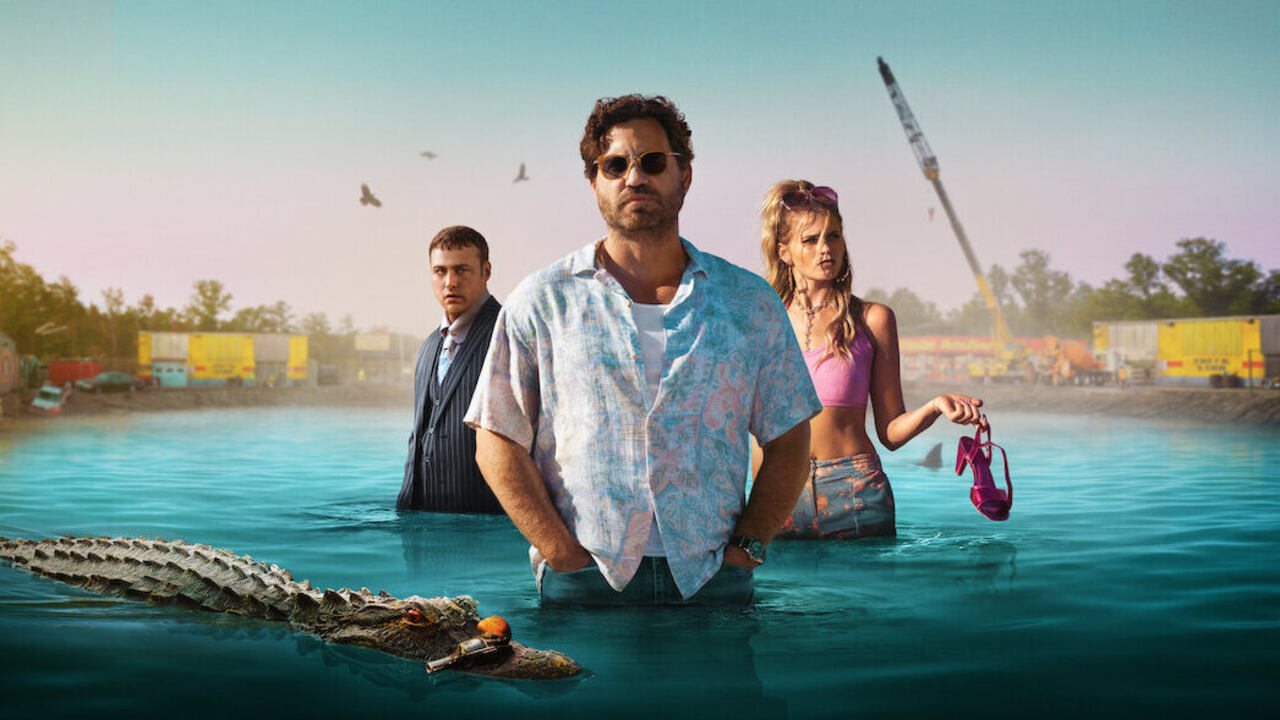 Are you ready for a wild and unpredictable ride through the Sunshine State? Look no further than "Florida Man," the latest limited comedy-thriller series to hit Netflix. Created by Donald Todd and directed by a talented trio including Miguel Arteta, Julian Farino, and Haifaa Al-Mansour, this series follows the story of Mike (played by Édgar Ramírez), an ex-cop who returns to his home state of Florida to solve a case.

Mike may not have the best track record as a cop, and his debt certainly isn't helping matters. But when he returns to his home state of Florida for a shady mission, he gets more than he bargained for. Caught up in a wild and deadly treasure hunt, Mike finds himself reunited with his father and uncovering a startling discovery. As news of a hidden treasure in Florida spreads, Mike's plans take a sudden turn. With a key connection leading him closer to what he believes is rightfully his, Mike is determined to see his mission through to the end, no matter the cost.

Do you know what's really cool about this show? It's set in Florida and does an amazing job of showing off the state's unique culture and quirks. The beautiful beaches, the alligator-infested swamps, and the bizarre characters are all represented in the show's backdrop. What's even more impressive is that the director, Donald Todd, is a native of Florida. He's done an excellent job of capturing the essence of the state's culture and bringing it to life on screen. It really adds to the authenticity of the show and makes it all the more enjoyable to watch.

"Florida Man" is a rollercoaster ride of absurdity and entertainment. The show's unique blend of mystery and comedy makes it stand out from other thrillers out there. You'll find yourself holding your breath in suspense one minute, and then laughing out loud at the sheer ridiculousness of it all the next. The razor-sharp wit stands out too. The show's dialogue is snappy and smart, with plenty of zingers and one-liners that will have you quoting them for days to come.

And when it comes to action, "Florida Man" does not disappoint. The well-executed fight scenes and chases are intense, with a level of excitement that will have you on the edge of your seat. From car chases to shootouts, the show never shies away from delivering high-octane action. Also, the humor never detracts from the danger, and vice versa. It's a delicate balance that "Florida Man" manages to pull off with ease, resulting in a show that's not only thrilling but genuinely funny.

However, this show isn't without its flaws. The slow pace and lack of consistency in delivering a steady plot can be frustrating at times. It feels like the show could have worked better as a two-hour feature-length film or a shorter series. The last two episodes, in particular, are almost filled with fluff and don't contribute much to the overall plot. They detracted from the momentum built up until that point. While not a dealbreaker, it was a bit of a letdown. I found myself losing interest in the show towards the end, which was a bit disappointing.

Despite its flaws, "Florida Man" is a fun and entertaining ride that's worth checking out. If you're a fan of absurdity and enjoy a good mystery with some comedic relief, this show is right up your alley. All in all, "Florida Man" is a solid addition to Netflix's lineup. It's not the best show out there, but it's worth giving a chance. Who knows, you might just find yourself getting caught up in the wild treasure hunt like Mike!

Final Score- [6.5/10]
Reviewed by - Anjali Sharma
Follow @AnjaliS54769166 on Twitter
Publisher at Midgard Times