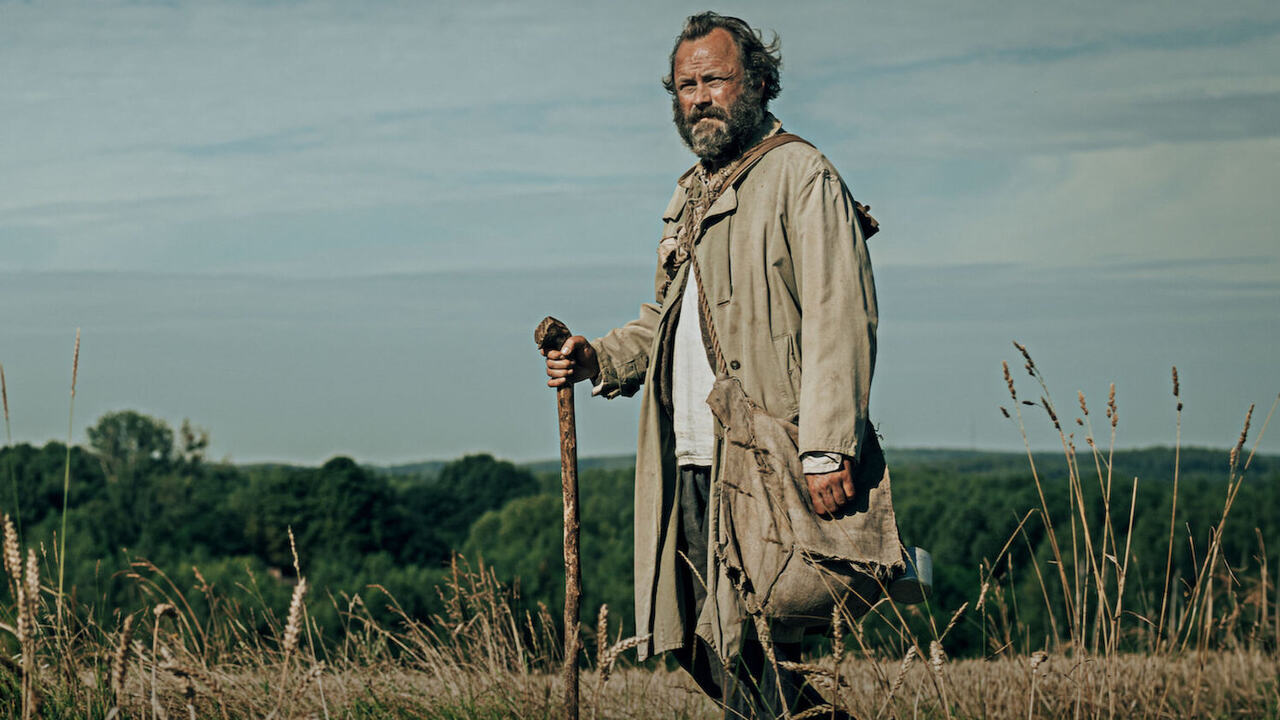 Forgotten Love is a beautiful story that entails the beautiful tale of a father and daughter who confront each other after fifteen years. The young woman didn't remember her father's face as they both separated long ago.

In the beginning, there's a scene in which Rafal gets in bed with his wife. She was pretending to be asleep. The wife is just in three to four scenes and what the audience can deduce from that is her being distant from the doctor. There's no romance between the wedded couple which made me wonder about their relationship. She cried in bed when he lay by her side.

The doctor had a good nature, so his bad behavior with her didn't seem convincing. He liked her, but it was her who didn't show any interest. Ultimately, she ran away with the daughter thus breaking the family apart. We can not blame her or make her the villain because she had someone else in her heart.

Rafal went to search for her and that's when he was attacked by a gang of thugs. He had a head trauma and was removed from the crime scene by his dear friend Jerzy. Although this wasn't made clear, but was obvious. The man was jealous of Rafal because he was stealing all the spotlight.

Some friends in your lives pretend to be your accomplices, but in reality, they are a wolf in sheep's clothing, Jerzy is one of them in the film. He wasn't happy with Rafal becoming the Chief Surgeon at the hospital. So, instead of helping and protecting his friend from the thugs, he abandoned him and declared his dear friend dead.

The film then leaps for fifteen years and shows two characters parallel. The first one is Rafal. He has amnesia and is now known as Antonio. The old lad is still helpful and treats people though he doesn't remember from where he learnt the skills. The number of times I've heard "I don't remember" from the character during the 140 minutes of the film is innumerable.

The second character is Marysia, Rafal's daughter. As her mom eloped, she now lives near a mill and makes the two ends meet by working as a waitress. The young girl comes across her dad but has no recollection of him. The instant Rafal locks his eyes with her, he knows that she is someone he can't remember but knows.

The makers chose a conventional way to portray the story of an estranged father and daughter. This worked in their favor as I didn't feel any boredom. The movie engages the audience in this story and makes us wait for the moment when Antonio remembers his real identity.

I was however a bit disappointed with the ending. Everything was going smoothly until they decided to ruin it. The last 15 minutes of Forgotten Love have been made and written in haste. I wouldn't complain about the beautiful scene in which Marysia and Leszek were riding in a car. This looked beautiful and liberating.

What could've worked better for Forgotten Love was a more scientific approach like a DNA test though it wouldn't be available at that time as Rafal was declared dead in 1920 and it wasn't until the late 1980s that the technology came. The audience could've been presented with some witnesses to the story.

The bonding seen between the father and the daughter was also too much to take. Maria Kowalska as Marysia maybe misunderstood the assignment as in those scenes she was looking at the father's character as her lover.

Because they became aware of each other after fifteen years, the scenes were bound to get emotional but, one question remains. How could Rafal remember everything at the same instant that Marysia mentioned that he was her father?

A man who couldn't remember anything suddenly gets a recollection of fifteen-year-old memories when Marysia comes forward. It's writings like these which disappoint the audience the most. Apart from this, Forgotten Love is a good watch that makes you lost in the world woven by them. Surprisingly, a film with characters who strongly believe in science presents the audience with a plot that lacks logic.

The love story shown between Marysia and Leszek was out of fairytales. A count falling in love with a waitress and ready to lose his position was a subplot that every girl would fall for. In all, Forgotten Love is a good watch if you ignore some parts of the film.

Final Score – [7.5/10]
Reviewed by - Riya Singh
Follow @_riyasinghhh_ on Twitter
Publisher at Midgard Times