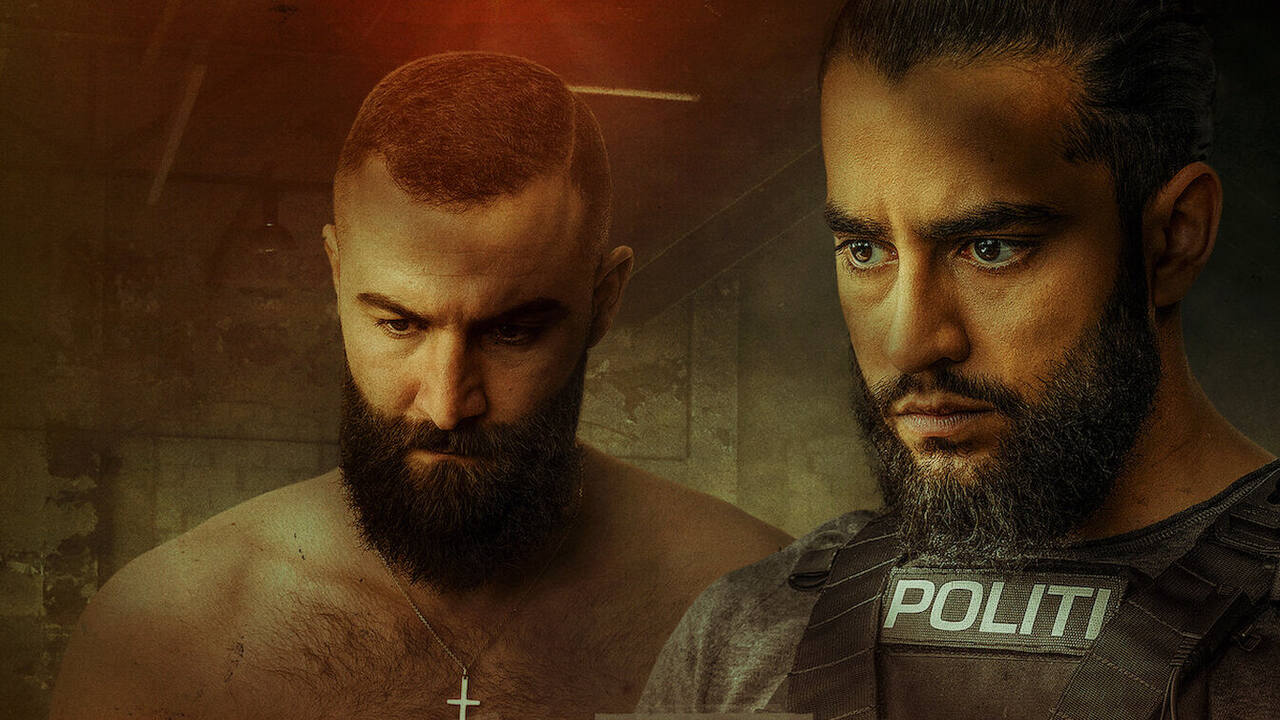 Gangs of Oslo is a Norwegian crime drama that follows two childhood friends turned arch-enemies, Moaz and Rami. Moaz is a police officer who is determined to bring down Rami's gang, while Rami is a ruthless gangster who will stop at nothing to protect his turf. The series explores the themes of power, corruption, and revenge, and features stunning cinematography and performances.

The series begins with Moaz and Rami as young boys growing up in Oslo. They are best friends, but they are also very different. Moaz is cautious and law-abiding, while Rami is more impulsive and reckless. As they grow older, their paths diverge. Moaz becomes a police officer, while Rami becomes a gangster.

When Moaz is assigned to investigate Rami's gang, the two friends are forced to confront their past. Moaz is torn between his duty as a police officer and his loyalty to his childhood friend. Rami is determined to protect his gang, even if it means hurting Moaz.

The series follows the two friends as they are drawn into a world of violence, drugs, and corruption. The stakes are high, and both men are forced to make difficult choices. The most fascinating stories are often the ones that are full of unexpected twists and turns. When two friends become enemies, it is a tragedy. But when those same enemies are reunited under the most precarious circumstances, it is a testament to the power of the human spirit.

The past can be a shadow that haunts us, but it can also be a light that guides us. It is up to us to decide how we will let our past shape our future. Gangs of Oslo is a well-made crime drama that is both gripping and thought-provoking. The series features strong performances from the cast, including Mohammed Aden Yasin as Moaz and Isak Bakheit as Rami. The cinematography is stunning, capturing the beauty of Oslo as well as the grittiness of the city's underworld.

The series does a good job of exploring the dark side of brotherhood. It shows how two friends can be torn apart by their choices, and how loyalty can be a double-edged sword. The series also raises some interesting questions about the nature of power and corruption.

The plot can be a bit slow at times, and the ending is somewhat predictable. Additionally, some of the characters are underdeveloped. The series does a good job of portraying the complex relationship between Moaz and Rami. They are clearly still friends, even though they are on opposite sides of the law. This makes the series more suspenseful, as we never know when their friendship will be tested.

The series also does a good job of depicting the violence and corruption of the Oslo underworld. The violence is often graphic and disturbing, but it is never gratuitous. It serves to remind us of the real-world consequences of crime.

The series is not afraid to tackle difficult subjects, such as racism and police brutality. This makes it a more thought-provoking and important series. Overall, Gangs of Oslo is a well-made crime drama that is worth a watch. It is not perfect, but it is still an entertaining and thought-provoking series. I would recommend it to fans of crime dramas, as well as anyone interested in the dark side of brotherhood.

Final Score – [7/10]
Reviewed by - Arpita Mondal
Follow @ArpitaMond33387 on Twitter
Publisher at Midgard Times