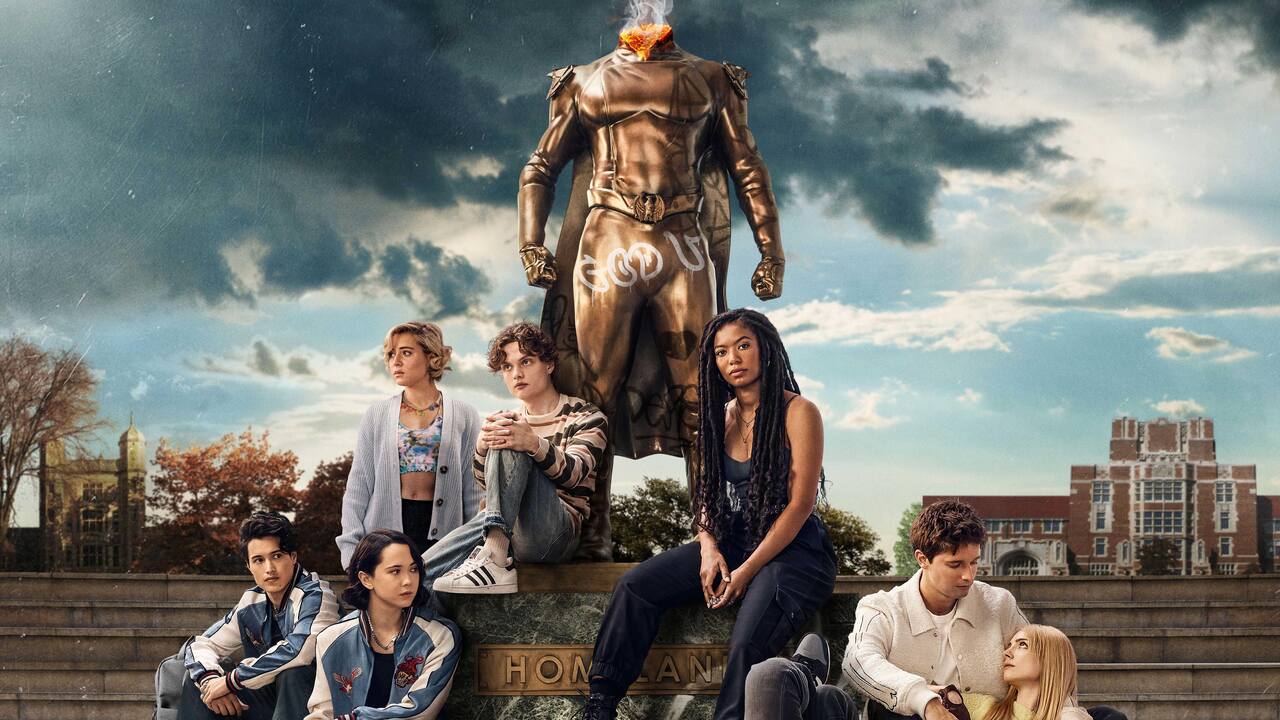 Welcome to Goldokin University, a place to educate and train the future superheroes of the world! An expanded look into The Boys Universe, Gen V shows the supers before they are heroes in a college setting where the kids face explosive situations and faculty that should have their best interest but are beholden to Vought and their own shareholders.

Maire Moreau guides the series and Jaz Sinclair provides an exceptional lead to draw you into the world and root for her success. There are similarities to characters from The Boys but Sinclair proves her skill as Marie navigates the world, her powers, and a new set of superfriends that either want to help her or overtake her. Marie is one of the best parts of the series and it is a good move on the series to have her lead and be introduced to the showbiz and manipulative side of being a superhero. Marie finds quick acceptance with Dean Indira Shetty (Shelley Conn) who gives a mix of maternal warmth and corporate manipulation to her role that you can't help but be absorbed into.

The rest of the young superheroes have an interesting mix of powers, but they don't come together until the end of the third episode, before then they compete or argue but are done in a realistic way despite the powers. Andre (Chance Perdomo) has a relatively simple power of magnetism that is lacking in comparison to the other young heroes, but Perdomo makes the role a standout with his character's charm and dedication to finding the truth and solving a mystery.

Speaking of the mystery, the woods is set up early on in the series and is the mystery throughout the series that expands past the first three episodes provided for review but is a good way to link the main cast, both faculty, and students. Some want to keep the mystery hidden and others want to use their powers (super and normal) to figure it out.

Gen V has great characters and an intriguing plot that builds up and deepens when more clues are revealed. Fans of The Boys will love the expanded universe and see a different side to the world that they love with a few interesting cameos- some revealed and some not.

Final Score- [10/10]
Reviewed by - Leigh Doyle
Publisher at Midgard Times
Premiere Date: September 29, 2023, on Prime Video with the first three episodes.
Note: The first three episodes of Gen V were screened for this review.