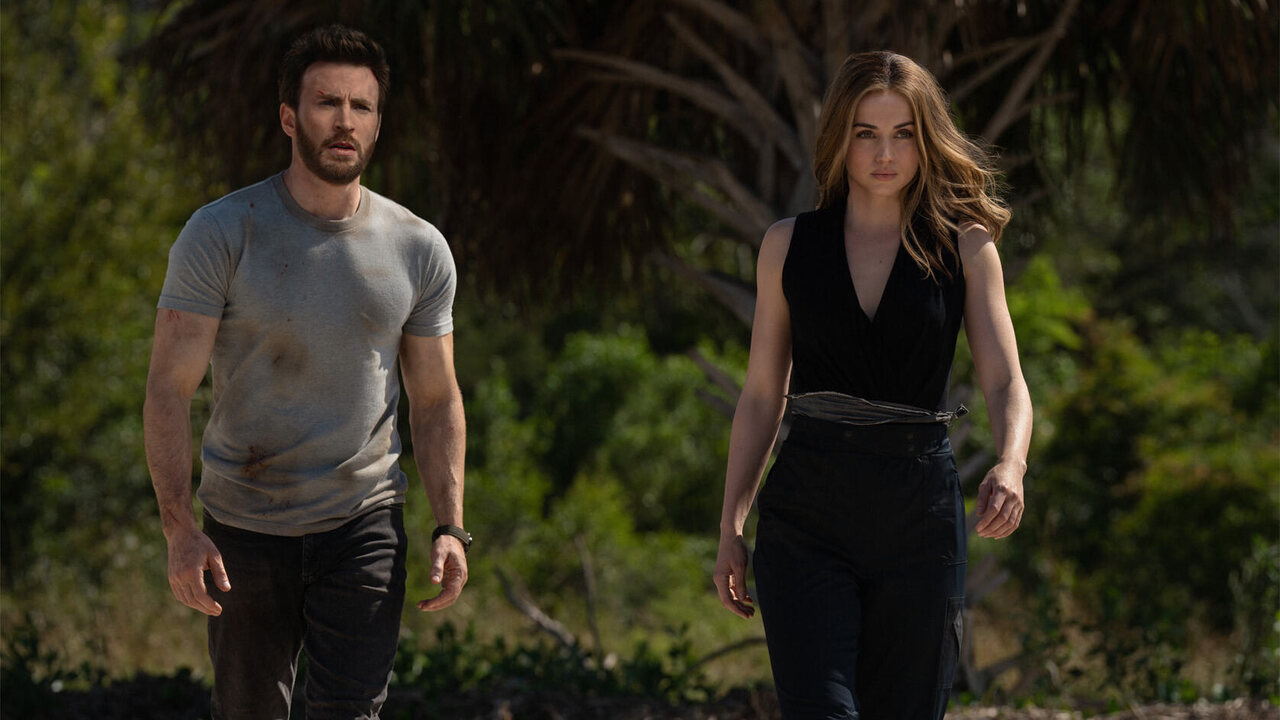 Salt-of-the-earth Cole is completely smitten with the mysterious Sadie, but he later learns that she is actually a secret operative. Cole and Sadie are whisked away on a global quest to save the world before they can decide on a second date.

Dexter Fletcher's direction in Ghosted is exceptional. He balances action with emotion, capturing the film's beauty and creating tension that keeps the audience on the edge of their seats. His attention to detail is evident in every element of the movie, resulting in a thrilling and captivating viewing experience. Fletcher's skill as a director is a true asset to the success of Ghosted.

Ghosted is an action-packed, romantic thriller that will keep you on the edge of your seat from start to finish. The plot of the film focuses on Cole and Sadie, two strangers who go on a blind date and instantly fall in love with one another. But their relationship ended when Sadie vanishes without a trace, forcing Cole to look for her all over the world. The two stars, Cole Riggans portrayed by Chris Evans, and Saddie Rhodes portrayed by Ana de Armas, have great chemistry together and give excellent performances. They give their characters a depth and complexity that action films frequently lack. Chris is especially impressive in the role of Cole, giving it a fragile yet resolute intensity.

The movie opens with Cole, a down-to-earth character who works at a hardware shop and leads a straightforward existence in a small town. When Sadie enters his business, a strange and seductive woman, he is immediately enthralled. They immediately click, so they choose to go on a passionate date.

The next day, Sadie vanishes, leaving a trail of unanswered questions, and their happy evening takes a sinister turn, she starts "ghosting" him, with unanswered messages and calls. Cole sets off on a search for her that takes him all the way to London since he is unable to let go of his affection for her. He discovers that Sadie is not who he initially believed her to be as he digs deeper into the mystery surrounding her disappearance. She is actually a covert agent entrusted with delivering a suitcase to a customer. If the luggage gets into the wrong hands, the highly sensitive information it carries could endanger countless lives. As he assists Sadie in navigating the perilous world of espionage, Cole is forced into a dangerous game of cat and mouse.

Dangerous agents are after the two and will do anything it takes to get their hands on the suitcase. Cole and Sadie must work quickly to stop looming calamity as the death toll climbs and the stakes increase. The question that pops into our head is " How far will they go in the name of love to protect each other?" The action sequences in the movie are expertly choreographed and executed. From high-speed car chases to hand-to-hand combat, the film keeps the audience engaged with its non-stop adrenaline-pumping action. The film's global setting also adds to its excitement, taking viewers on a whirlwind tour of some of the world's most iconic cities. However, what really sets Ghosted apart from other action movies is its heart. At its core, the film is a love story, and the emotional connection between Cole and Sadie is what drives the plot forward.

The movie is not afraid to show vulnerability and tenderness, even amidst all the chaos and danger. The movie's cinematography is stunning, with sweeping shots of cityscapes and beautiful landscapes adding to the film's visual appeal. The movie's score is also noteworthy, with its haunting melodies and pulsating beats heightening the tension and excitement of the action scenes.

Overall, Ghosted is a thrilling and captivating movie that will keep you hooked from start to finish. It strikes the perfect balance between romance and action, delivering a movie that is both exciting and emotionally resonant. If you're a fan of action movies with a heart, then Ghosted is definitely worth a watch.

Final Score- [8.5/10]
Reviewed by – Neha Krishna
Follow @Neha25Krishna on Twitter
Publisher at Midgard Times
Release Date: April 21, 2023, on Apple TV+