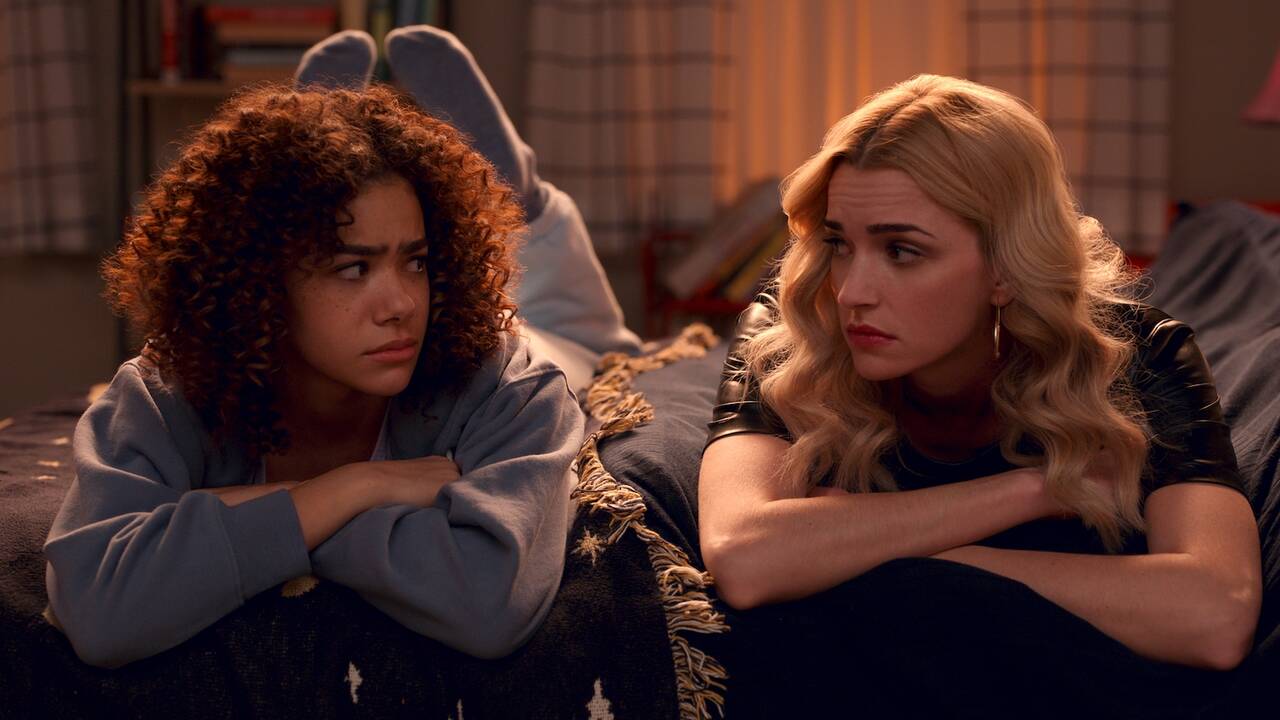 "Ginny & Georgia" season 1 had the mysteries and suspense bundled within a heartfelt mother-daughter dynamic. We felt how close the two were and why Georgia's secrets were driving them apart. In the finale, we saw Ginny (Antonia Gentry) finally have enough and leave Wellsbury with her brother Austin (Diesel La Torraca) on a bike just to get away from their mother and her endless lies. Season 2 picks up from there as we see Georgia (Brianne Howey) struggling to cope without her kids in the house.

This season is just as fast-paced and well-filmed as the first one. It's also layered full of surprises and mysteries, especially about Georgia's criminal past. In fact, the tension and stress between the titular mother and daughter have been amped up to eleven. However, somehow the writers have committed a grave blunder. They have focused so much on the mysteries and their revelations, that they have neglected to focus on the heart of the show- the mother-daughter bond.

Having a mother who has a criminal past and a daughter who has always been on the straight and narrow is a compelling dynamic in itself. But this has been taken up a notch due to all the secrets that Georgia is hiding from Ginny. All Ginny wants is to have a mother who tells her the truth, but Georgia can't do that even though she loves her children the most. So what should have been a season all about exploring this relationship and fleshing out this dynamic further, becomes about everything but this.

But it's not all bad. The first half of the season is solid in every aspect. The story, plot twists, and relationships are perfectly fleshed out and explored. The actual problem starts seeping in the second half. The writers dial up the pace of the story, almost making it difficult to keep track of it all. However, even with its shortcomings, "Ginny & Georgia" is a solid follow-up to the first season.

Even though the show falters on the titular relationship, it does justice to pretty much everyone else. We see Georgia and her romance troubles with the three men in her life while she tries to navigate her past colliding with her present. On the other hand, Ginny gains a friend in Abby (Katie Douglas) since both of them have been thrown out of "MANG." This was a nice change of pace because Abby has not always been on Team Ginny, so watching this friendship blossom was great.

Overall, "Ginny & Georgia" season 2 is a must-watch if you were upset and intrigued at the cliffhanger of season 1. The show does everything right in almost every aspect. My only point of contempt is the sidelining of the main relationship that was so compelling in the first season that I couldn't stop watching.

Final Score – [8/10]
Reviewed by - Ishita Chatterjee
Follow @dracone619 on Twitter
Publisher at Midgard Times