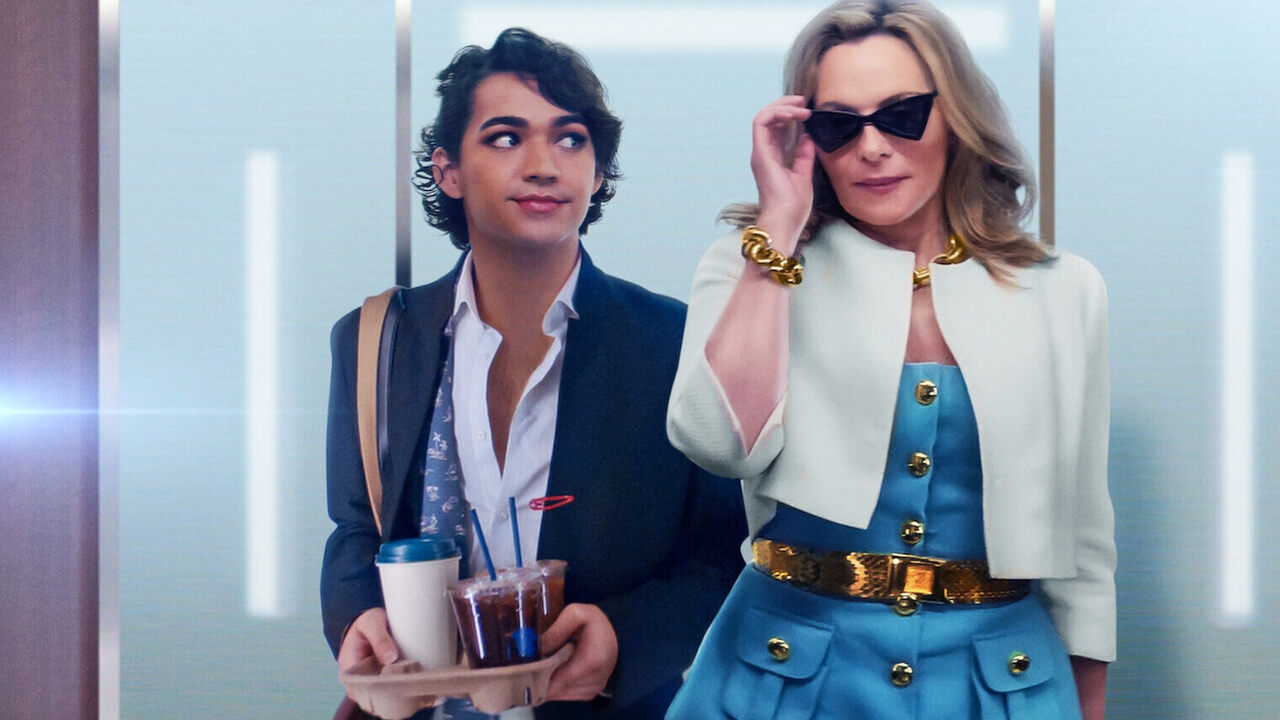 Glamorous starts with Marco's introduction. He's a social media influencer and likes to talk about makeup a lot. Like oxygen is to the lungs, makeup is to his soul. Many lines like magic in a tube have been used to describe how much he liked dressing up. To follow his passion, he even live-streamed or posted things on his social media account. This 22-year-old boy worked part-time in a mall as a makeup seller. One day after being potted by Madolyn, his life changed completely. She was one of the top models and now runs her beauty line Glamour by Madolyn. After learning how Marco knew so much about what people needed, she hired him as her second assistant.

It was his first day at the job when things started getting messy. The boy wasn't able to focus and made blunders. It was complete chaos still, Marco didn't lose hope. After getting settled in, he becomes Madolyn's favorite. This is when trouble starts to brew because Venetia (the first assistant) and Chad (Madolyn's son) started getting insecure. The company was in a great crisis and there didn't seem any profitable solution to get out of this trouble.

The best thing about this series is its pace as it doesn't allow the audience to get bored. A rhythm has been set right from the first episode which keeps the audience intrigued, If things happen at this pace, I'm sure even if you blink, you'll miss a lot. The details, sets, dialogues, and plot of Galmourous are unique. The youth will like watching the show and those who are a fan of Emily in Paris will find some similarities. Just like Emily was creative, pitched in great ideas, and took the lead after messing things up, Marco in Glamorous is the same. It won't be wrong to assume that this character's inspiration is taken up from Emily in Paris. They both work in a cutthroat industry and need to do their best to survive.

Marco often makes mistakes, and then he goes around searching for solutions. The energy and confidence his character exudates are brilliant. Ben J. Pierce as Marco was a perfect fit and now I can't imagine someone else playing this role. The only doubtful thing in this series was how everything became about Marco as soon as he entered Madolyn's office. It's one thing to be impressed by a new employee and another to be completely relying on his. Just one day into Glamour's office, he was already a hero. The audience will feel how this is possible in real life. Well, it's fiction, and let us just understand it like that only.

Talking about romance, Marco was good at seeing the "red flags". He figured out the situation around him and was an expert in finding escapes. I was eager to find out who Marco will end up with, Ben or Parker. With the constant threat to the company, I wondered if they will be able to save it. Some great lines have been included in this series like how Marco at the end of his every video says, "You're beautiful, Say it again." Just like Emily in Paris became a hit, I think Glamorous may follow the same path.

Final Score – [7.5/10]
Reviewed by - Riya Singh
Follow @_riyasinghhh_ on Twitter
Publisher at Midgard Times