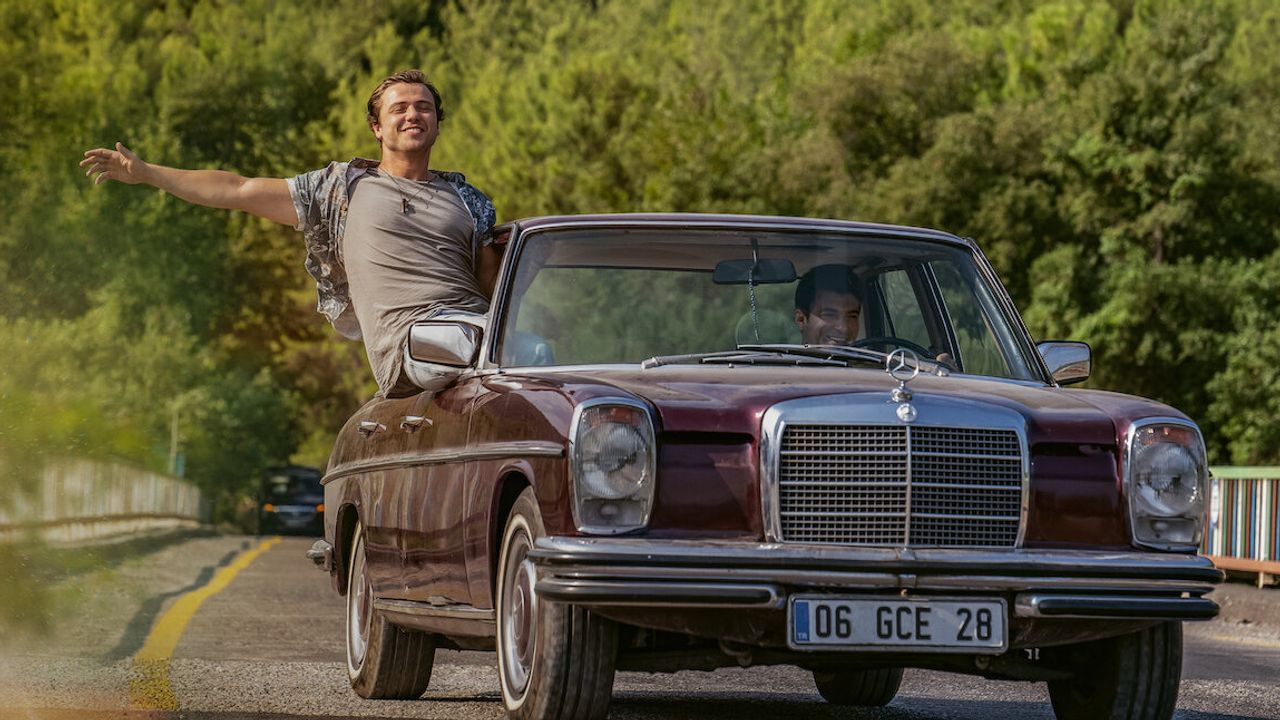 The movie begins with an individual with a prosthetic leg and a war scene. A sub-lieutenant and a captain are getting in a '74 model to stop a women's (Elif) wedding from happening.

Yüzbasi Salih, our main character, goes on a road trip with a caged bird and his sub-lieutenant. The bird dies as he tries to free it. Still, he takes it with him, and no explanation has been given for it until the very last 25 minutes when everything begins to unravel. Memorable lines from this movie include - "You have to let go of the dead, man, and keep living your life". It was indeed a deep dialogue that hints at what's going to happen later in the movie.

The movie is 1.5 hours long and just in the last 25 minutes, everything takes a turn. In that period it felt as if Salih, a veteran, was imagining everything and that he wasn't in his right state of mind. This is the same reason why he kept the bird. Just as he said, "A bird must fly free. It should roam free", it was as if he was talking about himself in an attempt to break past his emotions.

Thirty-two Turkish armed forces soldiers were martyred, and this movie was dedicated to all the martyrs and soldiers. It depicts the emotional toll that the death of a comrade imposes. Our friends might leave us, but the memories, promises, and emotions always stay. If one doesn't break free of them then, they might have to bear the price.

In my opinion, If you want to see how fellow soldiers' death affects other soldiers, this is a must-watch. The way Salih feels disconnected from the world and starts imagining things sends goosebumps. Soldiers are always respected for their sacrifice but what of others? What if they survive and walk on prosthetics? They are given respect if they die, but what of those who didn't even figure out what'll happen if they'll have to walk on prosthetics? VAt the end of the film, several really deep things are shown. The actors have given some great performances in depicting all these scenarios. The road trip, the emotions, and the setback Salih has to face in his personal life i.e., in his marriage, make me emotional at some points. This one is a light watch that shows the reality of a soldier's life.

Final Score – [6/10]
Reviewed by - Riya Singh
Follow @_riyasinghhh_ on Twitter