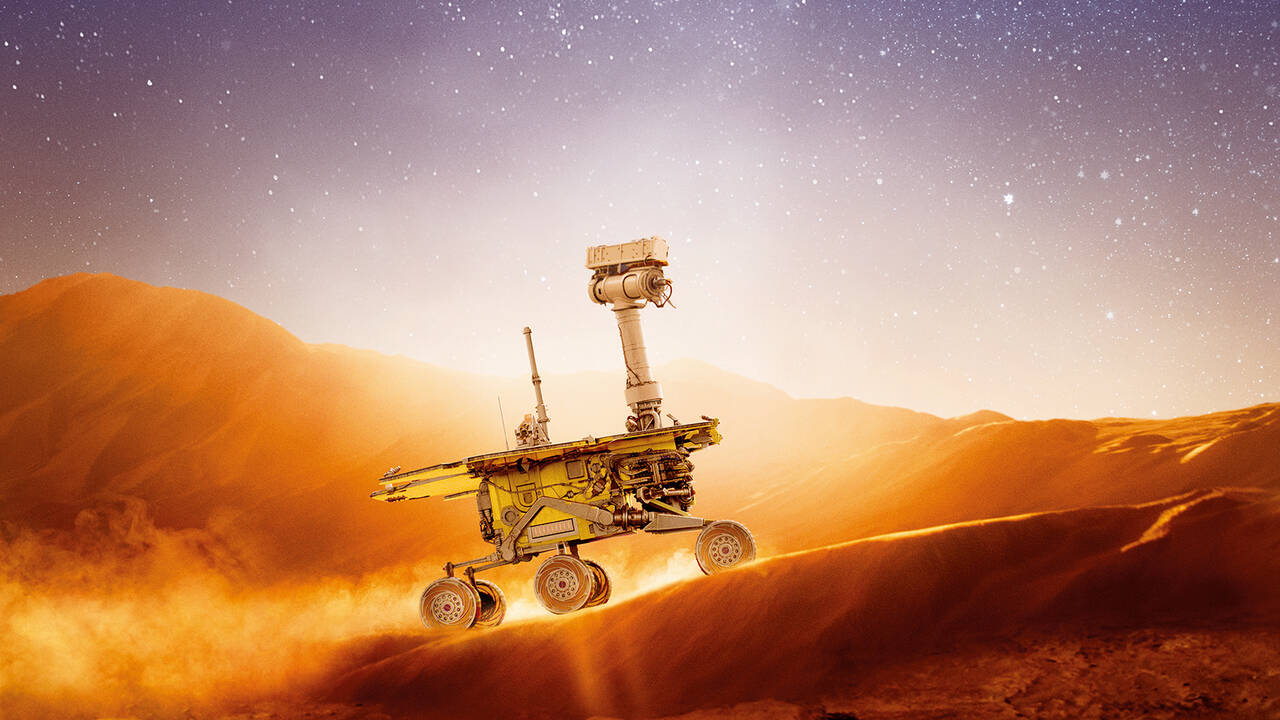 Good Night Oppy is a documentary film released on Amazon Prime Video. The documentary is about one hour and forty-five minutes, and it presents us with an inspirational story of a Mars Exploration Rover (MER -B), also called Opportunity.

The rover, Opportunity was sent to Mars for an approximate 90 days mission, but it ended up surviving on the planet for about 15 years. This documentary film follows the rover's amazing journey to Mars and also the emotions of the humans invested in this mission and also with the robot.

Throughout the film, we see the connection of the scientists with the robot, and we also are given the sense of happiness and containment the NASA scientists experience as they launch the two robotic space rovers – Spirit and Opportunity on Mars. The mission for launching Spirit and Opportunity on Mars was to find the presence of water and reach a conclusion as to whether life is possible on the planet. The two robotic space rovers were launched on the two extreme sides of the planet to find out this possibility. These two rovers helped in providing important data to us over the years and also formed an emotional connection with the humans that invested in them even though they were a million miles apart from each other.

Since the film is a documentary, we get to see some original video footage of the scientists building the rovers and we will be able to find out how much time has passed and how much they have invested into this. The documentary turns out to be a fascinating watch as the makers have tried to show the excitement and passion with which the scientists build the rovers and can also find some animated versions of what the rovers did on the planet. The movie has more about the emotional containment and excitement of the scientists and less about the science that went into making the rover a success.

Therefore, even though the film has done a pretty good job of showing the power of human ambition and passion, it also has lacked in certain areas as it has focused on the scientists more that the struggles and the complexities of making such a big project. But even with all the lacking areas, Good Night Oppy really will be an engrossing watch as it has narratives and re-enactments which easily make the subject of the documentary clear to the audience. For audiences who are into science non-fiction or are NASA enthusiasts, this documentary will be an enjoyable watch for you. And even for audiences who are not interested in documentaries like this, this may turn out pretty good since it has some cool captivating scenes to make you hooked to the screens.

Final Score – [8/10]
Reviewed by - Poornima Balsu
Follow @BalsuPoornima on Twitter
Publisher at Midgard Times