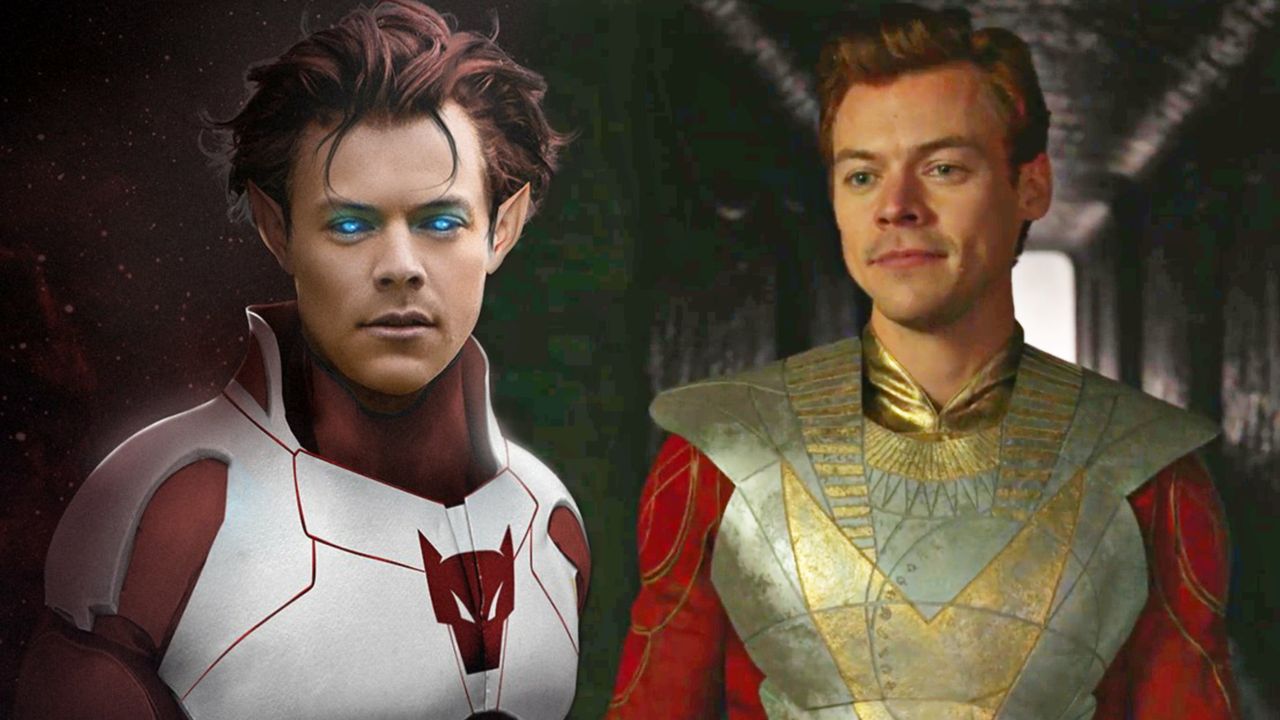 Harry Styles joining the Marvel Cinematic Universe was one of the biggest things to happen in 2021 regarding Marvel. Harry Styles' character first appeared in the mid-credit scene of Eternals movie, where he was introduced by Pip the Troll as the Royal Prince of Titan, brother of Thanos, defeater of Black Roger, the Knave of Hearts, and the great adventurer, Starfox.

Eternals was not a big success among the MCU fans, but the two post-credits scenes certainly intrigued every one of them. Now, as per a new report Starfox is set to appear again as he is rumored to be getting his own solo project at the Marvel Studios.

As per EdwinSRP, a solo project with 'Starfox/Eros' played by Harry Styles as lead is in active development at Marvel Studios. This rumor was also later reiterated by scooper MTTSH. EdwinSRP also mentioned an old rumor regarding Harry Styles signing a five-movie deal with Marvel Studios. However, it should be taken with a grain of salt as Marvel Studios president Kevin Feige has already confirmed that the studio is moving away from long-term commitments and is not signing long terms contracts with any MCU star.

No further details regarding the project were shared by either of the scoopers except EdwinSRP sources believe it to be a TV Series. It will be interesting to know, whether it will be a feature or a Disney+ limited series as Marvel is equally balancing both the formats. In my opinion, it should be a live-action film exploring the origin of the character in the beginning, but later resuming where Eternals left. This will also give a chance for the Eternals to return, outside their own film.

Previous rumors have also indicated that Starfox could appear in Guardians of the Galaxy Vol. 3, but later they were either denied by James Gunn or the scoopers themselves.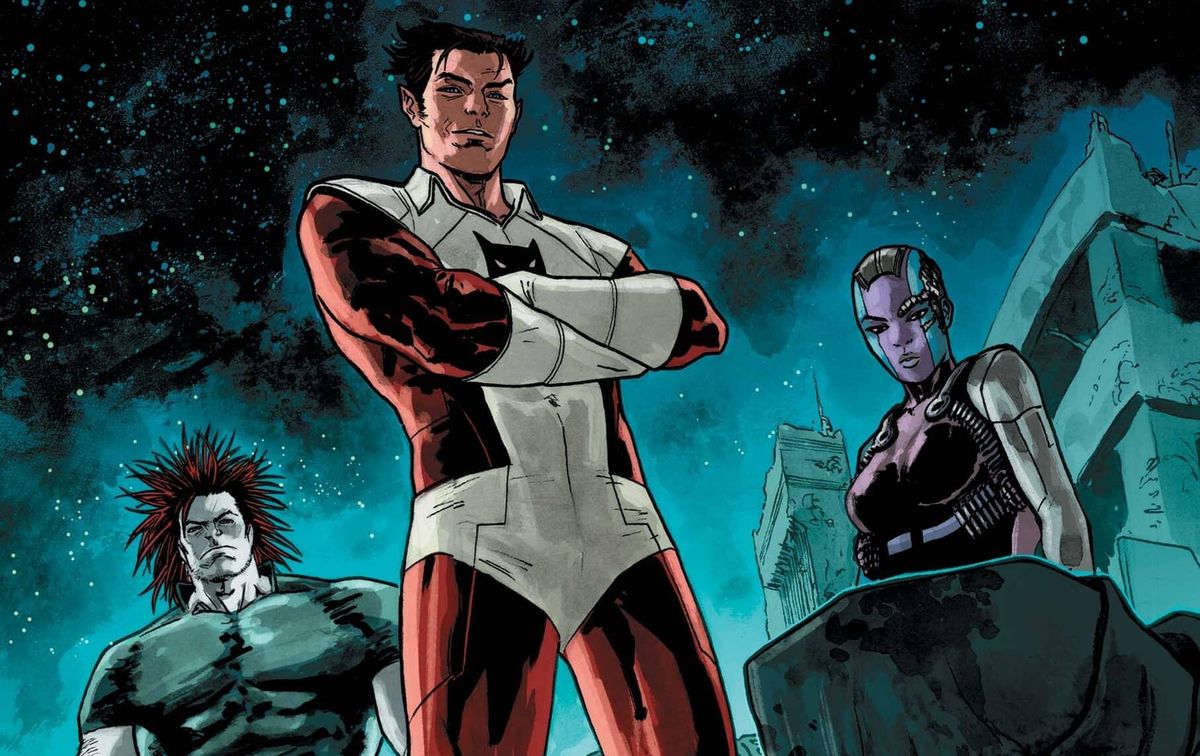 Eros is Thanos's younger brother and the youngest son of two Eternals, A'Lars and Sui-San. Eros, who was born on Titan, a moon of Saturn, is an Eternal who enjoys life, adventure, and romance, earning him the nickname Knave of Hearts. As Starfox, he joins Earth's Avengers.

When his brother Zuras was elected leader of the Eternals 750,000 years ago, A'Lars, AKA Mentor, chose to depart Earth. A'Lars journeys to Saturn's moon and marries Sui-San, the lone survivor. A'Lars and his new wife recreate Titan into heaven where they live with their offspring and genetically changed others. Eros, Mentor and Sui-youngest San's son, is born with the capacity to make people happy. This ability does not affect Thanos, Thanos' mutant older brother who was born with Deviant Syndrome, making him visually undesirable to his peers. Eros, on the other hand, adores life and frequently travels to other planets for adventure and romance, including Earth, where he is celebrated in legend.

As an Eternal, Eros may harness cosmic energy for a variety of reasons; however, he has not achieved his full potential. He has superhuman strength, endurance, metabolism, and regeneration. He is nearly immortal, resistant to terrestrial disease, and ages much more slowly than other humanoids; he is over 1000 years old.

In the comics, Eros also went to Earth and petitioned the Avengers to accept him as a member. The Avengers included him in their training program and gave him the code name Starfox since they thought "Eros" was inappropriate. For several months, Starfox selflessly served the Avengers, assisting them in defeating threats such as the Wizard, Terminus, and Maelstrom.