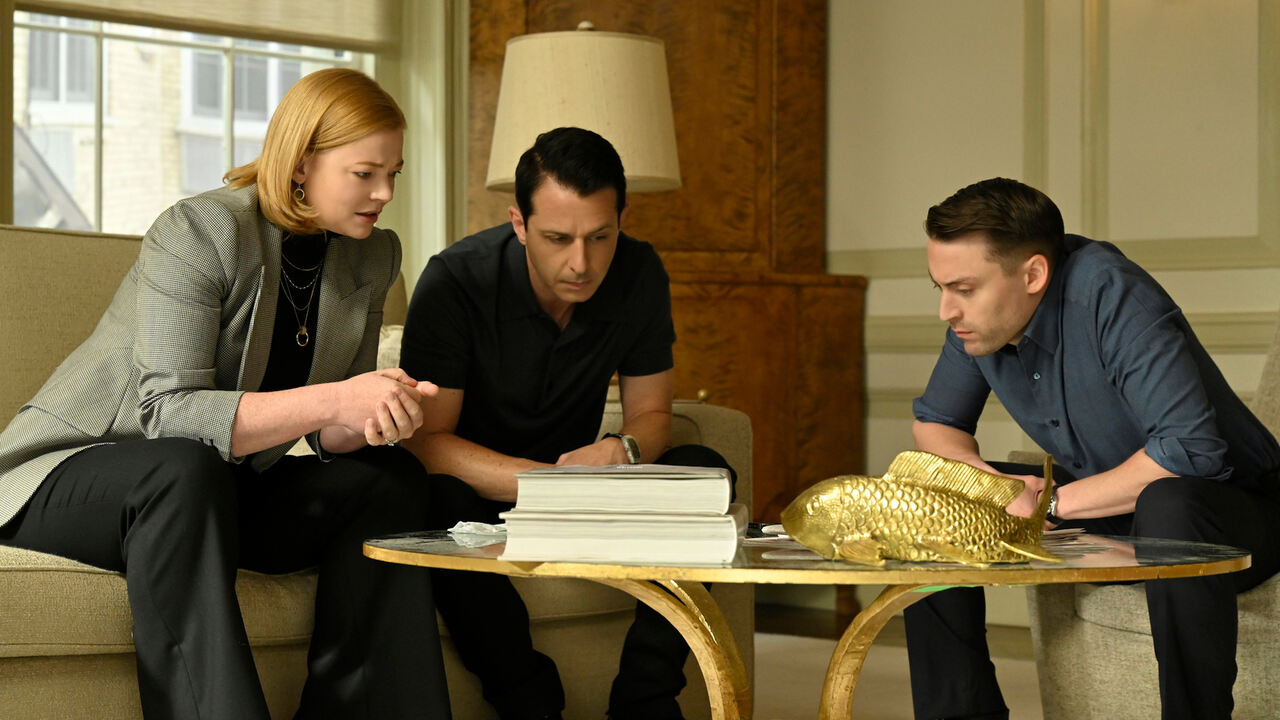 Succession's fourth episode of season four begins the day after Logan Roy's sudden passing. Hours after his passing, everyone involved with the Roy family, including the WayStar family, are thrown into turmoil as the markets are due to open in a few days. With the question of who will succeed the infamous Logan Roy, the siblings, and the board all grasp for their moment of power. The main three siblings will face off against some familiar faces as they conspire to take the helm of their father's legacy.

Within the world of corporations and impending takeovers, there is simply no time to grieve and each of the siblings tries to navigate this turning point in their lives. The looming shadow of Logan Roy is no longer eclipsing them, and each of the siblings must fight for, what they assumed, was one of their birthrights. Karl Muller (David Rasche), Gerri Kellman (J. Smith-Cameron), and Tom Wambsgans (Matthew Macfadyen) are seemingly on the inside of the battle while Kendall (Jeremy Strong), Shiv (Sarah Snook) and Roman Roy (Kieran Culkin) on the other.

It comes as no surprise for anyone to hear that Jeremy Strong delivers another outstanding performance as Kendall Roy. Strong manages to show the complexities of losing someone when things aren't resolved. Not only has Kendall lost a father, but he lost any chance of reconciling and having any sort of relationship with Logan. The complexity and uncertainty as it appears Logan had once wanted Kendall to captain the ship, but possibly changed his mind. Throughout that revelation, alliances shift and crumble while Kendall's world keeps shifting.

As we almost enter the halfway mark of the season, the direction in which the writers are taking this season seems to be clear. With Kendall and Roman now teaming up and taking charge of their father's legacy, it's evident how one decision that Kendall makes will destroy the sibling bond, including Connor (Alan Ruck). Marcia Roy (Hiamm Abbass) is back, and while Abbass perfectly executed all her scenes, Marica seems a little out of place with this new era of leadership and honestly, it would be hard to see how she continues in this story.

After the perfect last episode, it would have been difficult for anything else to follow it up. While it's not as exciting as the last episode, this episode perfectly shows the ambiguity of loss and all that follows is impeccably shown in this episode. As Kendall takes on the burden of becoming his father's successor, it perhaps would have been a little more thrilling if the siblings had more of a sparring match with the old guard with Gerri and Frank. The only improvement that could be needed in this episode involves that 'old guard.' Gerri and Frank are almost forgettable as they toss their hat in the ring for control of the company, but it's almost laughable as they give their reasons. If anything, it cements the reasoning as to why it should have been a Roy successor.

Final Score- [10/10]
Reviewed by - Leigh Doyle
Publisher at Midgard Times
Premiere Date: April 16, 2023, on HBO