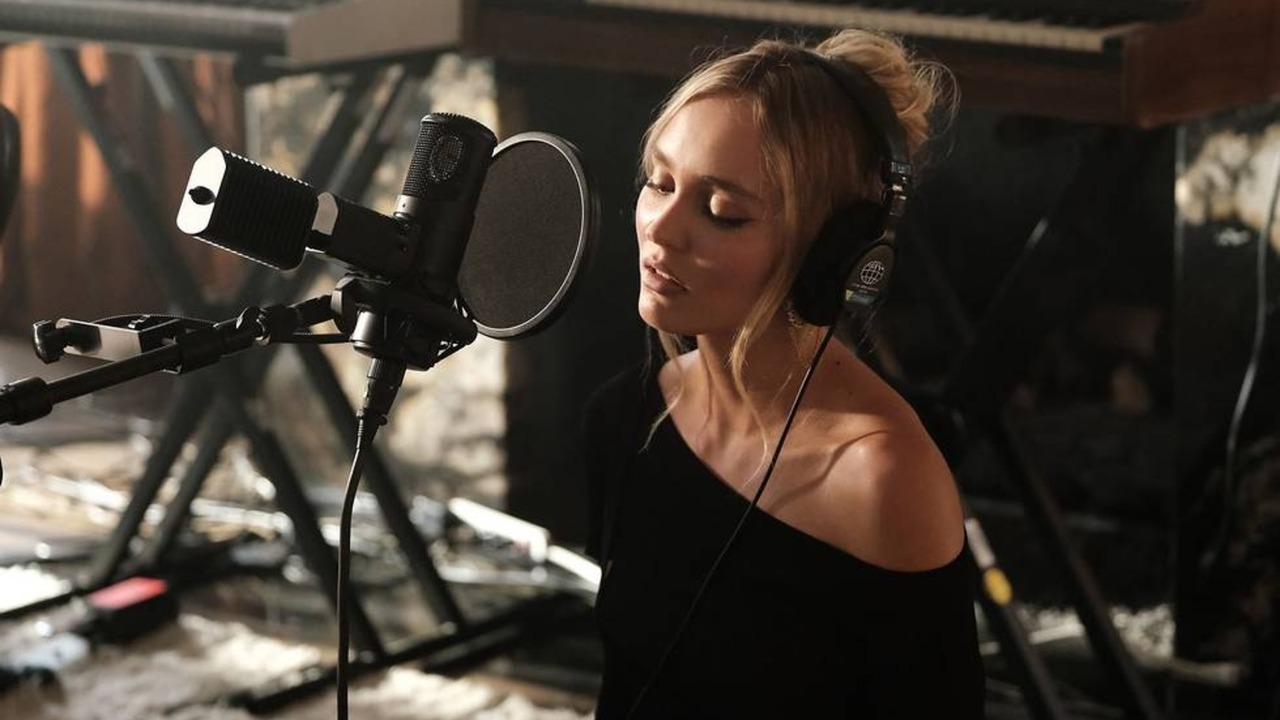 In the opening scenes of the fourth episode of The Idol, two maids discuss how hectic it can be to work under Tedros and how terrible this self-help guru is. It seems as if everyone, apart from Jocelyn, knows that Tedros is awful. This cult leader with a mysterious past exerts so much influence that Jocelyn almost blindly follows his orders. The pop star even mentions she has faith in Tedros, so much so that he can make decisions for her. After four okayish episodes, I am still unsure of Tedros' real intentions. Does he only want to help Jocelyn make a hit album, or is there any other sinister motive behind his actions? If the latter is true, then The Idol till now has merely hinted toward something darker.

In the fourth episode, we learn about Tedros' ex-girlfriend and how he used to torture her. Apparently, there is a trial transcript containing gruesome details, but Destiny doesn't use it to free Jocelyn from danger. Why? Probably because everyone treats Jocelyn as an object and is solely interested in exploiting her talents (Leia's words, not mine). Maybe this is why Destiny decides to observe the situation and doesn't aggressively interfere in the ongoing circumstances. Jocelyn, after all, is creating a hit album, and even Destiny doesn't have major notes to share. She likes the music and finds talent elsewhere, like in a girl named Chloe who sings something about crocodile tears.

Is it just me, or are the songs just horrible? What Destiny and others see as a sure-shot success sounds utterly meh to my ears. When everyone praises the music and the lyrics, I ask myself, "Where's the magic?" Some viewers have trouble accepting Tedros as someone possessing a charismatic, hypnotic quality. I have trouble accepting these tracks as hits.

One interesting thing that came out of this episode was a suggestion that the whole series could flip and reveal a thrilling side of it. It all begins when Tedros attempts to "unlock" Xander. A few seconds into "shock therapy," Xander starts blurting out so many things. How much of it is true is a question worth asking, but the series refuses to be unambiguous (Xander himself confesses he is lying, which makes you wonder if he's speaking the truth or saving himself from more shocks, more torture). One of his statements is that Jocelyn is manipulative and now controlling Tedros.

At first, you chuckle because till now, you only saw Tedros pulling the strings. But after a while, you ponder if Jocelyn is indeed tricking everyone around her for the sake of making music. Perhaps, The Idol will eventually pull the rug from beneath our feet and tell us that Jocelyn was faking it all. That it's she who used Tedros for her benefit. If Jocelyn is really "more fucking disgusting, fucked up, and depraved" than her "bitch cunt of a mother," then you can expect to see more shots of Tedros crying.

Final Score- [5.5/10]
Reviewed by - Vikas Yadav
Follow @vikasonorous on Twitter
Publisher at Midgard Times