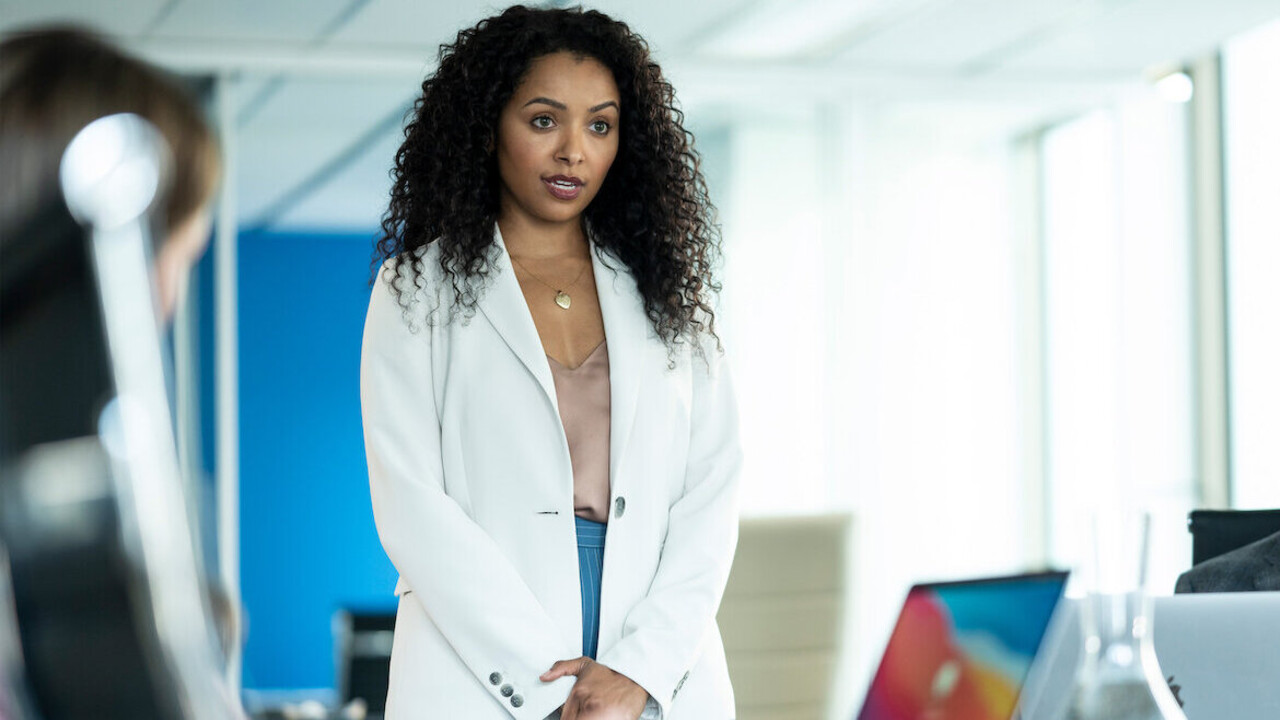 I started watching this thriller with much more expectations than it could meet. Don't get me wrong- it was a good movie, but it had the potential to be so much more than just 'good'.

"They say love is deadlier than fire. Twice the heat, ten times the destruction." This scripted line at the beginning of the movie got my hopes up really high. However, as the movie progresses, the plot just gradually declines and decimates into something the director doesn't seem to care much about.

The movie followed Claire (played by Kat Graham) who is an ambitious young girl. She lost her family, including a mother, father, and sister, in a fire that was caused by the slumlord's negligence. Apparently, she got angry and supposedly torched his place, knowing or unknowingly torching the slumlord inside too. Quite interesting, isn't it? Years later, she's seen lighting a stove on fire and a weird sort of thirst to watch it burn.

They could've made her a pyromaniac! But alas, they chose to dismiss all her past problems and launch straight into Claire making her way to the top. The movie Heatwave follows Claire making it to the top ranks by delving into her work with her boss, Scott Crane, a real estate mogul.

On the side, she enjoys going for a swim on the roof of a fancy condo building to take a solo dip at night. She's aided by her friend who works as a concierge in the building. Here, she meets a young woman named Eve (played by Merritt Patterson). Eve seems to have forgotten her bathing suit and plans to swim naked. Claire and Eve begin to have a romantic relationship and become intimate lovers. Neither of them defines their relationship much and the audience is left in confusion about both of their identities.

In Heatwave, Claire goes onto a dating app sometimes to make friends and meets Arlo (played by Cardi Wong), a police detective, through that. Arlo helps her later on in the plot. Eve and Claire go at it for quite some time, engaging in pillow talk quite often too. Claire's gotten a promotion and is directly working with her boss (but somehow also his assistant). She goes out to lunch with him and he opens up about his troubled marriage. He also talks about his first wife who seemingly went 'missing'. A few days later (I think), Scott invites the office over for a party and we discover that Eve is, in fact, Scott's wife. Surprise surprise. Claire tries to break it off but can't bring herself to. Until one day, Scott disappears.

The movie is quite decent. The plot is well-rounded but could've had a better viewing rating with just a few tweaks and turns. The characters weren't properly defined and the audience mostly loses interest right when the plot seems to get better. Heatwave looked like a failed attempt to become a blockbuster.

The story then revolves around the murdered boss, his cunning wife, a colleague of Claire, and a corrupt policeman. Quite a combination, don't you think?

Final Score- [4/10]
Reviewed by - Jess Doshi
Follow @JessDoshi on Twitter
Publisher at Midgard Times