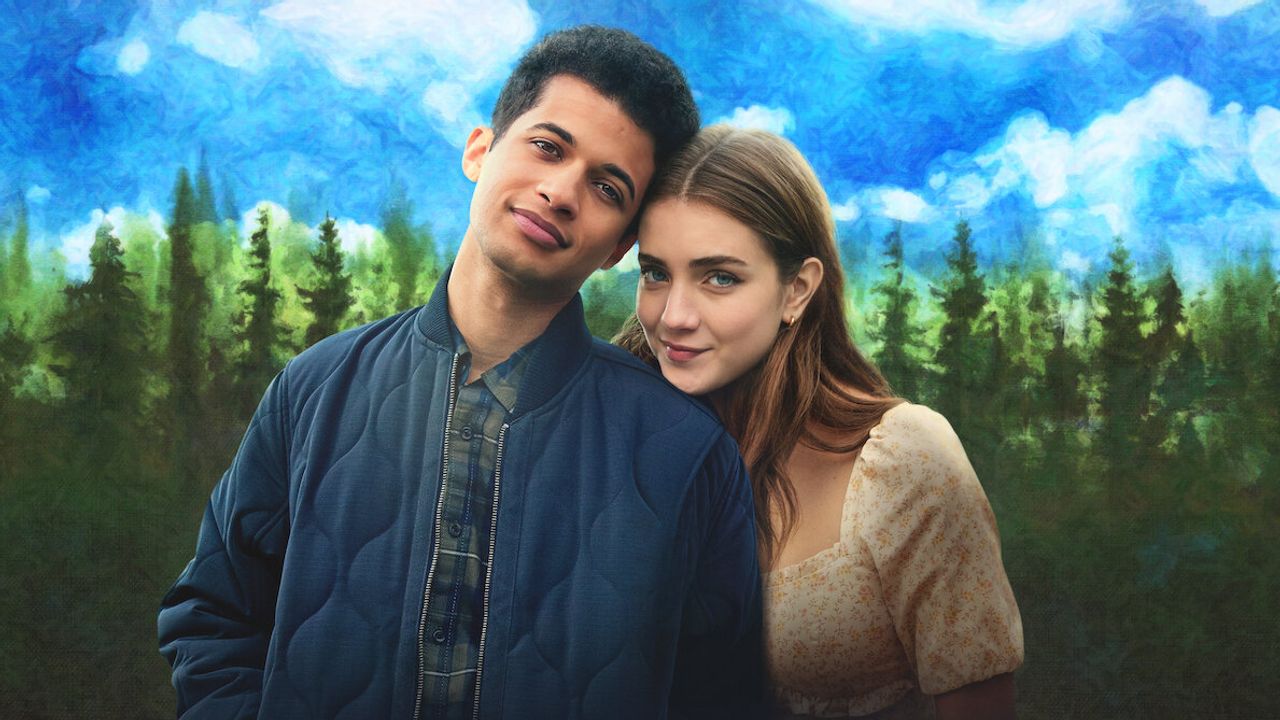 Hello, Goodbye, and Everything in Between is the film adaptation of Jennifer E. Smith's novel. This romantic drama has been directed by the first-time director Michael Lewen.

Clare is a very practical girl. For her, College is very important, and she cannot compromise her dreams just because she came into a relationship with a boy with whom she has no future. She often shifted places in her childhood and thus learned not to develop any kind of affection. Her parents were high school sweethearts, and their love didn't last long. Clare took it as a lesson and learned that high school romance can never end well, and this is why she put a breakup pact in place even before starting their relationship.

Aidan is a young and charming boy. He is social, unlike Clare. Both his mom and dad are doctors, and they would like him to follow in their footsteps. Aidan sings very well, and he wanted to pursue his dream of singing, but at the same time, he wasn't willing to go against his parents. So, he planned on going to a med school.

The film is mostly about a single day, where Aidan tried to recreate their firsts, like their first date, first fight, and prom (to which they could never go). It was the last night they would be spending together before going to separate places. But reality hits them hard, and they realize that they have been in love and can not separate so easily.


I have never heard of or seen teens who have decided to break up after school without giving it a chance. It was maybe the creators who had put their minds to the plot. Each phase of their relationship has been shown as the beginning and the end. They show how it started at a Halloween party. The ending was equally dramatic. The majority of the movie shows their goodbye part.

In the beginning, it feels good to watch the movie, but as time passes, it seems more of a traditional romantic movie, where the couple faces difficulty in separating. Aidan has a very good sense of humor. He brings lilies on the last day of their relationship. For those who don't know, lilies are the flowers of funerals, and here they represent the end of their relationship. Everyone around them thinks that they are idiots to break up like this. Breaking up just because you'll be going to two different cities doesn't seem like a good excuse. They decided to do it so that, they don't end up breaking each other's hearts. At least they could have tried giving it a shot.

Clare and Aidan form a lovely couple, and great chemistry can be seen between the actors playing these roles. Talia Ryder is Clare, and Jordan Fisher is portraying the charismatic Aidan. Jordan was also loved for his role as John Ambrose in the movie, "To All the Boys I've Loved Before."

In my opinion, you can watch this film, but it fails in execution. The plot could have been explored in a better manner. You may not be able to watch this film at one stretch as the characters fail to hold your attention. Those who love the romance genre and are hopeless romantics might like it. The film fails to look realistic many times because of all those lake and hockey match scenes. The characters also don't look real. It is as if they are the by-products of imagination and have nothing to do with the real world. The majority of the film has been devoted to the Date of this couple. It feels as if the movie has been exaggerated for those 75 minutes. The concept was short, but the movie has been unnecessarily dragged.

Final Score – [6/10]
Reviewed by - Riya Singh
Follow @_riyasinghhh_ on Twitter