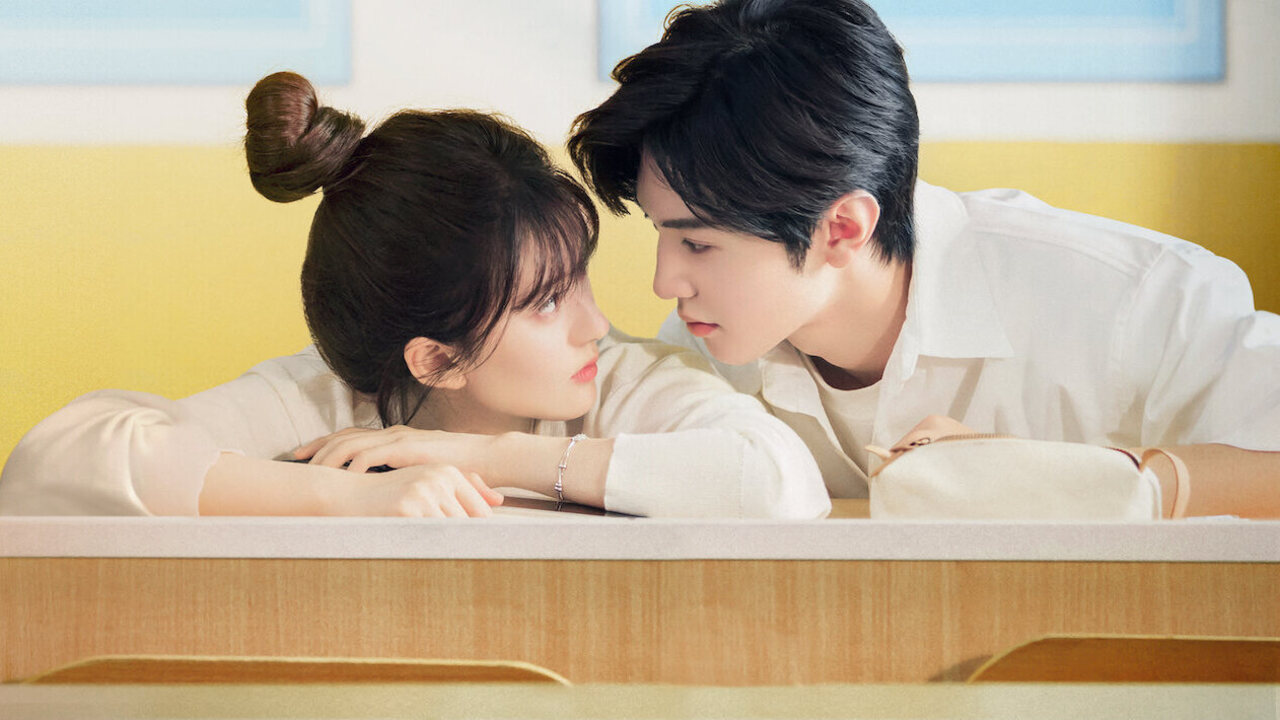 The series starts with a very sweet song and the show is filled with heart-touching songs with mesmerizing beats. It feels like calm to our chaos. The first scene is about taking a fox soft toy from a car and Duan Jiaxu comes out of nowhere. This was the second time when she saw him this closely. She was in eighth standard when she first saw him sitting in her brother's room. At first, she thought that it was her brother only who got plastic surgery done. It was love at first sight for her. He was her brother's roommate and she got to meet him often. He did things for her that no one can get over. For instance, when she was on her period, he took care of him and even brought a new skirt.

Over time, they both grew closer until one day she heard that Duan Jiaxu has a girlfriend. It was this day when she cuts ties with him. After two years, they meet again at her university and things get intense from here. This is when we realize that they both have feelings for each other. The plot can not be described in words because it is less of a story and more of emotions.

Those who have read Twisted Love by Ana Huang know this trope. Here the main character falls for her brother's best friend. In the book, it was more of a possessive and steamy romance, but this series is opposite to it. The love shown here is gentle and grows with time. It took many years for this couple to reach the stage which we see in the sixteenth episode. Those who don't directly skip to the next episodes too soon might have seen the scene of leads kissing each other. We know from the start that there is something great going to happen between the main characters but the time story takes to build itself has a pleasure of its own. It is a slow burn where you desperately wait for them to come together, hold each other's hand, confess their feelings, and then finally seal it with a kiss.

Chen Zheyuan and Zhao Lusi have amazing chemistry. This is the first show I have watched of these actors and I instantly fell in love with their characters. There is an age gap of five years between the two which works in their favor. Duan Jiaxu is protective of Sang Zhi and the way he looks after her will make every girl dream of a boyfriend like him. I can not say about each one of you, but those who like this genre will instantly fall in love with it. I liked how they constantly bumped into each other like it was written in the stars for them to be together.

This series will attract a lot of audience. Sang Zhi has very cute attire, toys, stationery, and other things which make one yearn for it. Be it her pouch or her frog-shaped phone cover, the inner child in me wants all of those things. The only difficulty at this time is how will this couple confront Zhi's brother. It surely would feel like a betrayal to him since his family helped him a lot. They all think that Zhi considers Jiaxu a brother, little do they know about the hot chemistry brewing between them. Even if this series had fifty episodes, I would have seen them all. It'll interesting to watch their proposal and finally see them as a cute couple. They both look adorable together.

Final Score – [7.5/10]
Reviewed by - Riya Singh
Follow @_riyasinghhh_ on Twitter
Publisher at Midgard Times