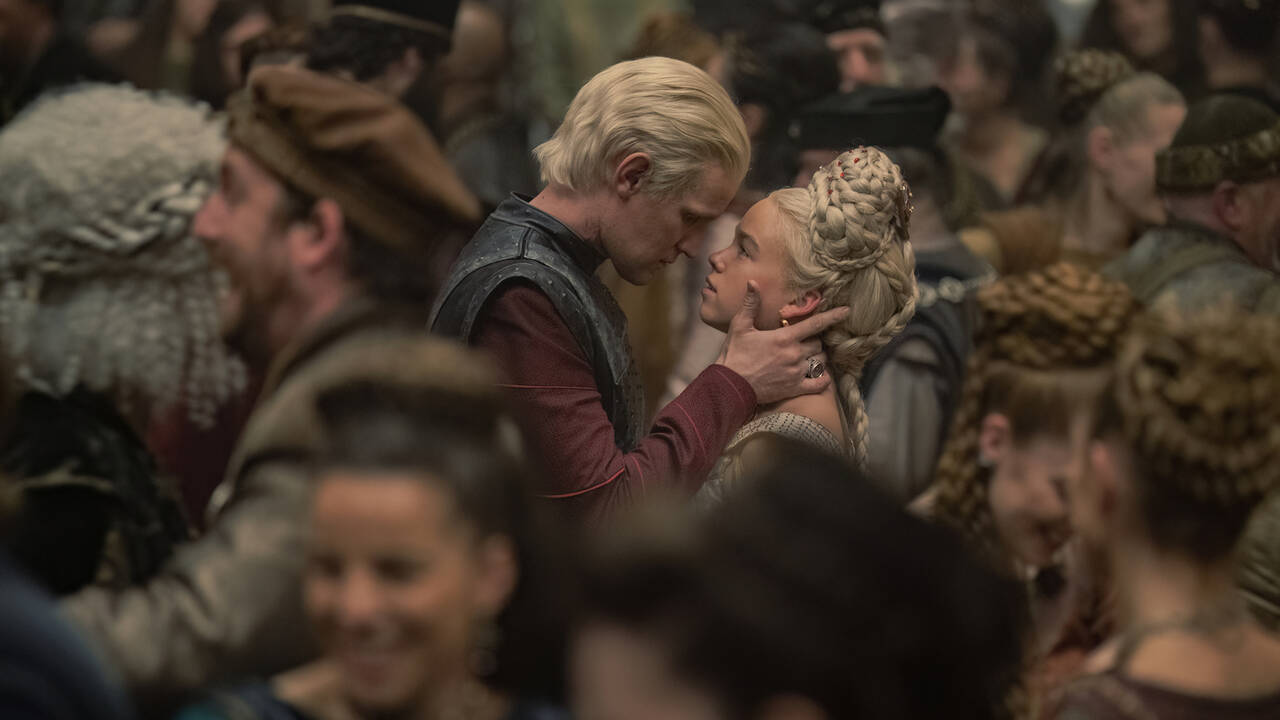 Death looms large over the fifth episode of House of the Dragon. The new episode opens with the murder of Daemon's wife, Lady Rhea (Rachel Redford). As Daemon proceeds to crush her with a stone, we cut to the shot of a fish being chopped. Our eyes then move to Viserys puking and coughing - a sight that sends ominous signals thanks to the sinister undertones.

Even the rain appears to be assaulting the earth. There is a dance to celebrate the union of Rhaenyra and Laenor, the son of Corlys Velaryon and Rhaenys Targaryen. But this moment of celebration is edited in such a manner that it feels like a ticking time bomb. "It's not much different to combat," says Laenor at the beginning of the dance. The lid blows off when Ser Criston Cole beats Laenor's boyfriend to death. And in the final scene, Viserys collapses.

After setting up conflicts in the previous episodes, the fifth episode dramatically pays them off. War is coming all right, and its presence feels close. Rhaenyra might have gotten into a new relationship, but the old ones have been severed. Criston gets angry and disappointed when Rhaenyra rejects his proposal of running away to freedom. In this vulnerable state, he confesses he slept with the princess in front of Alicent. He doesn't realize that Alicent's question was directed toward Daemon and Rhaenyra. Nevertheless, Alicent now knows that her best friend lied to her, and it would be interesting to see what schemes she would hatch in the upcoming episodes.

The welcome feast is interrupted by Daemon, and he always brings trouble. He has his own plans for gaining power. After killing Rhea, he now wants to inherit all of Runestone. But he doesn't stop there and starts to flirt with Laena Velaryon. Daemon also gets close to Rhaenyra, but before they can do anything indecent, chaos breaks out, and Criston kills Laenor's lover. During the rush, Rhaenyra and Laenor are separated, hinting that their marriage will be disturbed by outside commotions. Or, as Rhaenys puts it, "Knives will come out for her, her husband, and for their heirs."

Otto says, "The King will die. It may be months or years, but he'll not live to be an old man. And if Rhaenyra succeeds him, war will follow, do you understand?" Episode 5 validates these words. "The time is coming, Alicent," he further adds. You nod your head in agreement.