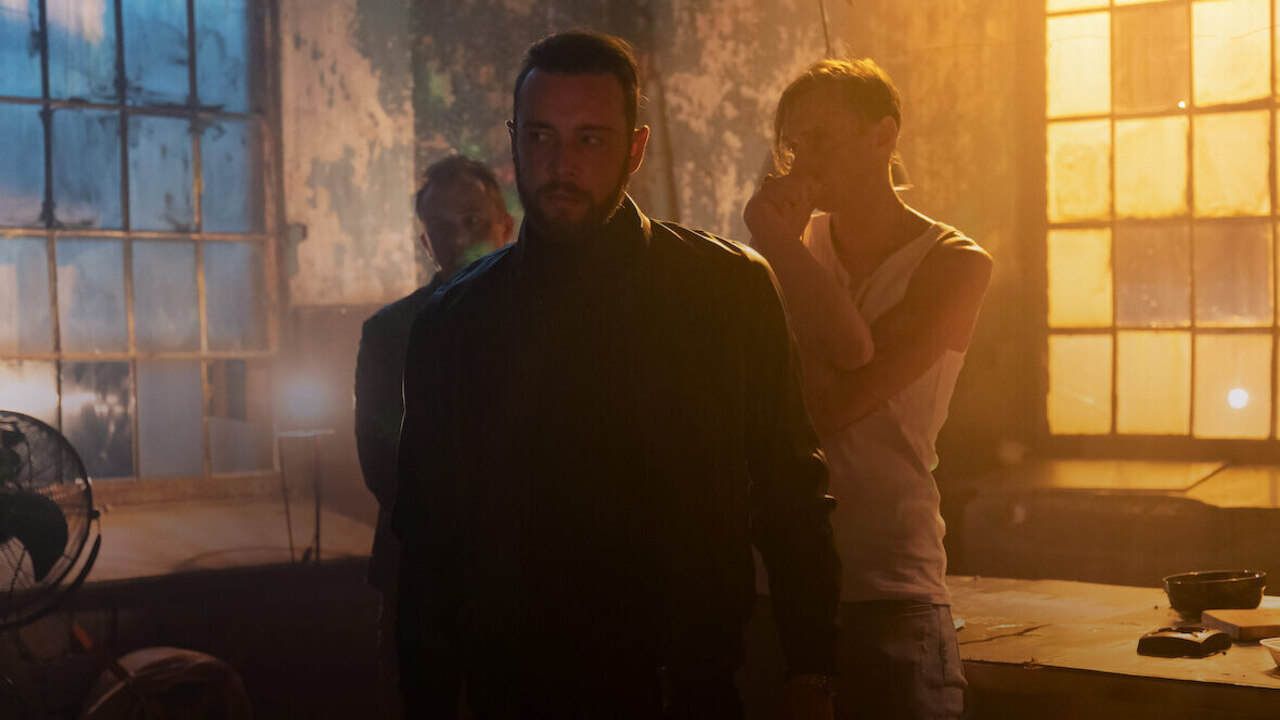 Gangster movies are a dime a dozen. Only very few are anywhere near "The Godfather." As for "How I Became a Gangster," you can safely add it to the dime-a-dozen pile because it doesn't add anything new to the conversation.

Directed by Maciej Kawulski and about 2 hrs and 30 mins long, this Polish crime thriller offer no thrill or fun. Not every movie has to reinvent the wheel, but it should at the least be entertaining especially if it has such a long runtime. But "How I Became a Gangster" fails even at that. At no point in its bloated runtime does it try to do anything even remotely creative or engaging.

Starring Marcin Kowalczyk as the titular Gangster (the character has no actual name) with Tomasz Wlosok as Walden, Natalia Szroeder as Magda, and Jan Frycz as Daniel in supporting roles, the movie is a poor and cliched retread of every gangster movie before.

In Warsaw, a young 10-year-old boy dreams of becoming a gangster since he sees them as powerful and untouchable. He begins by pimping out women and then slowly joins the ranks of an important gang before going to jail, then coming out and starting again afresh. But there's one important change he makes- he decides to be his own boss and the trials and tribulations he faces in his journey is what make up the rest of the film.

The narration of the movie is dripping with nauseating self-absorption as the gangster talks to us about his rise. However, it makes sense that a thug will feel that he is self-important. To be fair to the movie, the first 15-20 mins of the film are engaging and fast-paced. But soon the pace becomes sluggish and viewers are presented with extended romance or fighting scenes that should have ended up on the cutting room floor.

The main Gangster is portrayed as suave and he gets anything he wants, whether it is women, money, or loyalty. In fact, two out of the three times he goes to prison, it's because of petty charges and not the actual devastating crimes he commits. However, at no point in time did I feel charmed by him to make me root for him in any way. This isn't just an issue with the main character.

None of the other characters are engaging at all. Everyone is a cliche of the highest order. There's the naive love interest who isn't aware of what her lover does, there's the sidekick who jeopardizes everything, there's the stupid boss who our protagonist is smarter than, etc. Everywhere you turn to look, there are just cliches in this movie.

At the end of the film, the Gangster vomits by the side of the ship after learning about the fact that his gang member has killed a young child. After that, he says that his mistake was that he wanted to be a gangster and a human at the same time. This entire sequence feels hollow because at no point in the film does he show remorse over the people he beats up or the women he abuses and misbehaves with.

Overall, this is one movie you can safely skip.

Final Score – [4/10]
Reviewed by - Ishita Chatterjee
Follow @dracone619 on Twitter
Publisher at Midgard Times