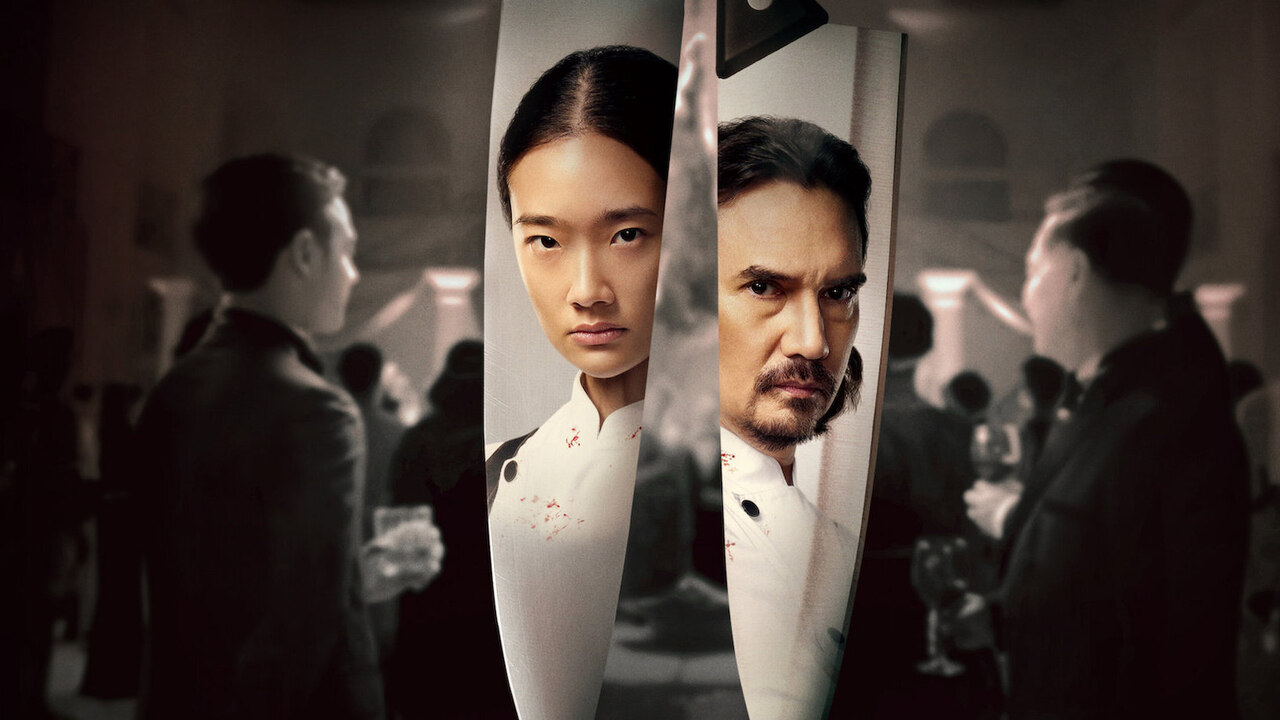 Chef Paul (Nopachai Jayanama) is considered the high priest of fine dining. Many influencers and celebrities love his food and take selfies with him. Paul is invited to cook at VIP parties, which he attends with his team called Hunger. Why "hunger?" Perhaps, because Paul's delicious cuisines both increase and satisfy his customer's appetite. Or maybe this chef has an innate hunger to prove himself as the best in the business. Only one other character seems to possess this "professional hunger" in Sitisiri Mongkolsiri's film. She is Aoy (Chutimon Chuengcharoensukying), and she runs a local restaurant owned by her family. When Tone (Gunn Svasti), a member of Hunger, tastes Aoy's noodles, he recognizes her talents and offers her the opportunity to work under Paul.

What we know, and Aoy doesn't, is that working for Paul means feeding yourself a lot of stress. The very first scene itself, through sharp editing, gives us a whiff of the clockwork precision and dictatorship-like atmosphere that is present inside Hunger. One needs to be skillful and efficient or be prepared to face the wrath of Paul. Aoy obviously doesn't know what's in store for her. When she says, "I want to be special," she does so without realizing how many wounds (literal and figurative) she would have to bear to become special. She almost breaks under pressure and quits Hunger when Paul relentlessly chides her for being incompetent (she is unable to cut and cook meat as per his requirement). But Aoy comes back and shows Paul she means business. The burn scars on her hands become a badge of honor, and she will "burn" more throughout the film to reach the level of brilliance.

Paul and Aoy share the same goal but have different opinions. Both want to be relevant and at the top. However, Aoy stays within a certain limit while Paul crosses every line to maintain his reputation. He doesn't mind doing something illegal for his customers; she wants to excel solely with her talents. She believes food can be made with love, while he breaks down that love into ingredients. The screen blazes with tension when these opposite forces collide with each other. Paul and Aoy give one another piercing glances, creating a tense, aggressive, and uncomfortable aura around them. Paul rarely beams, but when he tastes a dish and smiles, he seems to be giving a five-star rating.

"What you eat represents your social status," says a character in the film. This is very much a story about class division. Earlier in the movie, Aoy's friends discuss unemployment and monetary problems. In front of them, a rich man gets special parking services. The rich-poor conversations are blunt and woven into the film without imagination. Mongkolsiri and writer Kongdej Jaturanrasamee pick an easy target - dumb rich people - for their feeble social commentary. Those with wealth are treated with mockery and contempt. They are represented as individuals with poor taste who merely boost the popularity of people like Paul and admire such hard-working professionals just because they are famous. This raises the question, "Is the food made by Paul actually scrumptious?" Let me paraphrase a character: Is Paul, and by extension his work, expensive because he is special, or is he special because he is expensive? Well, don't ask those wealthy dumbheads. The movie, too, doesn't provide a clear answer. All it offers is shots of food prepared by the characters, so don't watch the film on an empty stomach.

Hunger, the film, walks on a familiar path. Its characters strive for greatness, but the movie they occupy is content with being mediocre. Mongkolsiri and Jaturanrasamee make the same points over and over again without infusing them with creativity or fervor. After a certain point, watching this film becomes a tedious task. The message awaiting us at the end is trite: There is no place like home. During the final showdown, two chefs perform a food battle, and you wonder how amusing this scene would have been if the material had not been treated so solemnly. Hunger, ultimately, is a stale dish wrapped in a polished package. It doesn't leave you salivating at it or asking for more.

Final Score- [5/10]
Reviewed by - Vikas Yadav
Follow @vikasonorous on Twitter
Publisher at Midgard Times