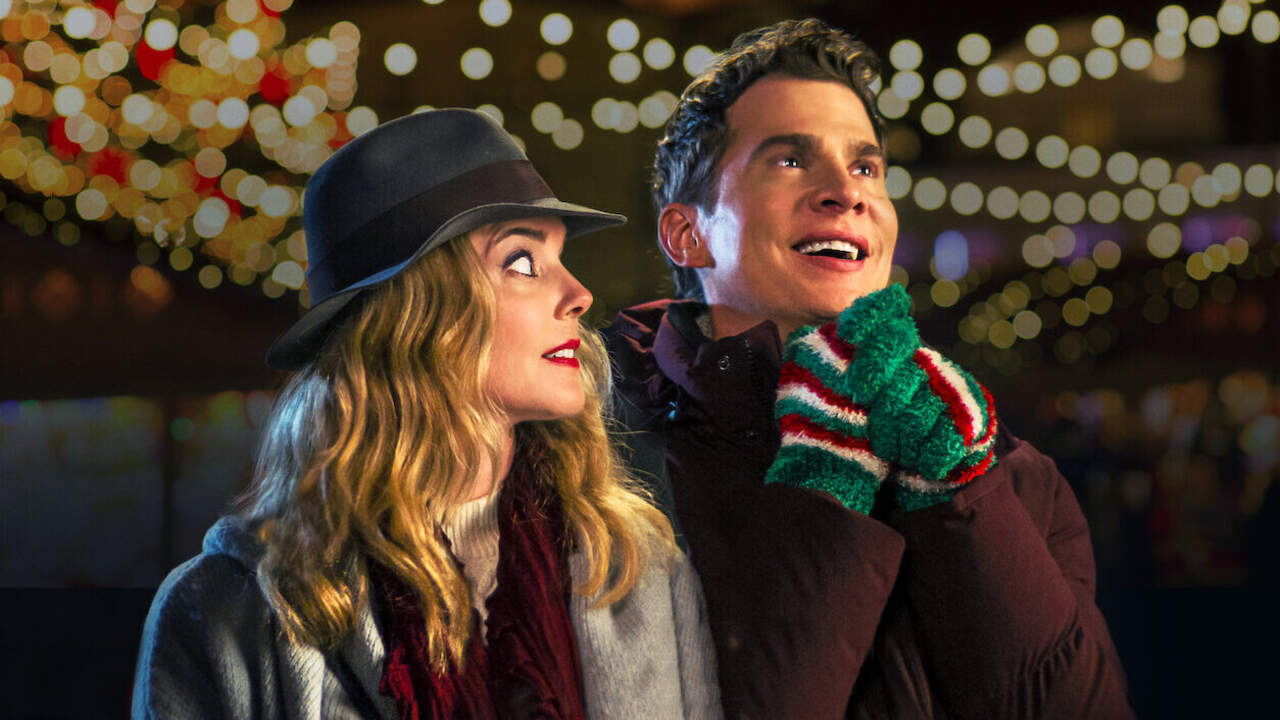 "Tis the season to be jolly, fa la la la la la la la", when a group of singers sings this Christmas song just before lighting up their Christmas tree in the film, my mind immediately flashed back to the same song that was sung in Netflix's Scrooge: A Christmas Carol movie released this same year.

While Scrooge was enjoyable with great animation, music, and voice work, the same can't be said for this one. Directed by Alex Ranarivelo and written by John Ducey, who also plays the lead male character, Tom, I Believe In Santa is not entertaining, let alone a unique marvel.

The movie's premise is simple, Lisa (Christina Moore) doesn't like Christmas but her new boyfriend Tom is not only a big fan of the holidays but also believes in Santa Claus. This causes a conflict between the two as Lisa believes, he is too old to believe in that. And also that he is putting the holiday before her feelings. Then they break up.

In the end, after a heart-to-heart with Assan, (Sachin Bhatt), Tom's best friend, about the importance of having faith and why we shouldn't begrudge someone their beliefs, Lisa reconciles with Tom. And the two get engaged.

This short plot gets stretched to a 1 hour 30-minute long film filled with Tom decorating Lisa's home for the holidays, a sled race, and debates about the actual existence of Santa Claus. At one point Tom says that Santa exists outside the bounds of time in a different reality/ dimension and that allows him to travel all across the world in one night giving gifts.

And I thought Tom has been watching too many superhero movies on repeat. I Believe In Santa argues that we should allow people to believe in the giant red man bearing gifts for as long as needed. And I am fine with the message.

I am no party pooper, people can believe in the big red man and his reindeer for as long as they want. But I just hate the tacky way it's conveyed here. Also, the movie takes itself too seriously. Tom and Lisa sometimes debate randomly in places about the existence of Santa and the importance of Christmas. And the only thing I could think of was- is it that important for each to prove their viewpoints about a half-a-month long holiday?

But with a name like I Believe In Santa, I should have expected this. At the end of the film, it's hinted that Santa is indeed real as we hear the sound of something landing on top of the house.

As with every Christmas movie, the characters are one-dimensional and have only one viewpoint that defines their entire personality. However, after watching a couple of trashy tv shows, it was certainly great to watch a movie with good camerawork and a decent budget at least. The acting is good too because only good actors can pass off corny lines as serious pieces of dialogue.

Overall, I Believe In Santa is a great movie to watch if you have nothing else to do all day. And you also believe in Santa and want to have your beliefs reaffirmed.

Final Score – [4/10]
Reviewed by - Ishita Chatterjee
Follow @dracone619 on Twitter
Publisher at Midgard Times