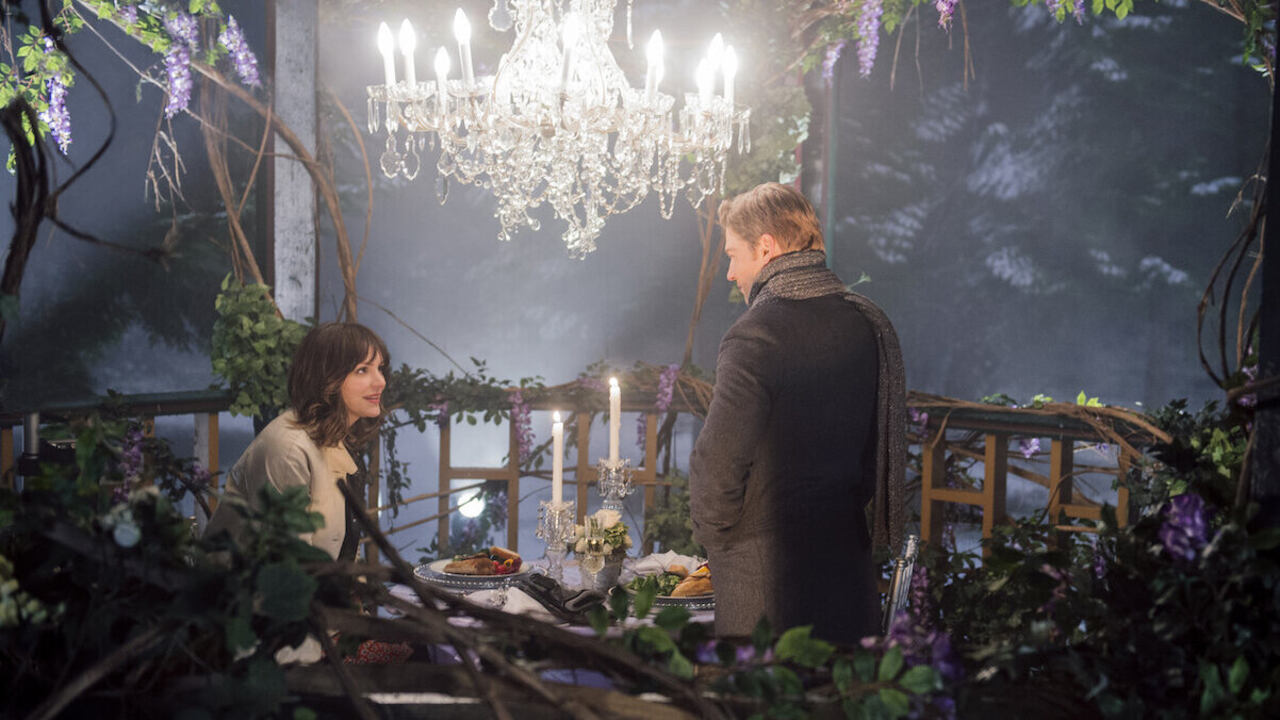 The Netflix release, In My Dreams, was the perfect Hallmark movie. It had all the elements on point- a cliche plot that everyone loves, a photogenic cast, a fairy godmother-like character, and the winter season. If it were a Christmas release, it would definitely be on my watchlist.

The movie follows two young protagonists- Nick Smith and Natalie Russo. As expected, both are classically good-looking. The plot takes us through the lives of two individuals, looking to find love. Natalie Russo owns a restaurant that sells one of the most popular cuisines- Italian. Her restaurant is a family business that seems to be stuck in the past with opera playing as background music. The place has quite an unpronounceable name. She seems to be alive in the present but still mentally struggling to move on from the past. Nick Smith, on the other hand, is knee-deep in a company where he doesn't get any recognition whatsoever. As an architect, he wants to do more than drafts in someone else's name. He contemplates quitting quite a lot but doesn't get the final push he needs from anyone.

One thing they both have in common - a failed love life. While Natalie's best friend and waitress try to get her to start dating someone, Nick's mother is adamant about setting him up with anyone who is nice and won't break his heart.

With an amazing twist of fate, the Hayward Fountain legend brings them both together. When someone throws a coin and wishes for love, they get to see the true love of their lives for seven nights in a row- only in their dreams. The Hayward Fountain legend is the perfect Hallmark patent. Fairy godmother-like figure bringing two lonely individuals together. The flower vendor lady also gives amazing vibes, though her role is quite small.

Natalie hires an Italian cook Mario to keep her restaurant afloat and filled with new flavors. Mario turns out to be stubborn with a short temper when it comes to criticizing his recipes. Natalie struggles to tell him about her family's twists on traditional Italian dishes. Soon enough, Mario and Natalie go out on a date, thanks to their undeniable chemistry. However, Natalie starts seeing Nick in her dreams and falls in love with him. Nick and Natalie failed to mention that they are real or set up a place to meet which was quite frustrating.

In My Dreams goes down in the Hallmark classics, in my opinion. It's a soft romance that is beautifully pieced together to become a movie filled with laughter, loneliness, and a little bit of frustration. It leads you to ask yourself why nice guys only appear in movies. A perfect watch for your movie date night or a night to wallow and eat loads of ice cream. So, grab a tub of ice cream or pizza and sit down to watch In My Dreams today!

Final Score- [7/10]
Reviewed by - Jess Doshi
Follow @JessDoshi on Twitter
Publisher at Midgard Times