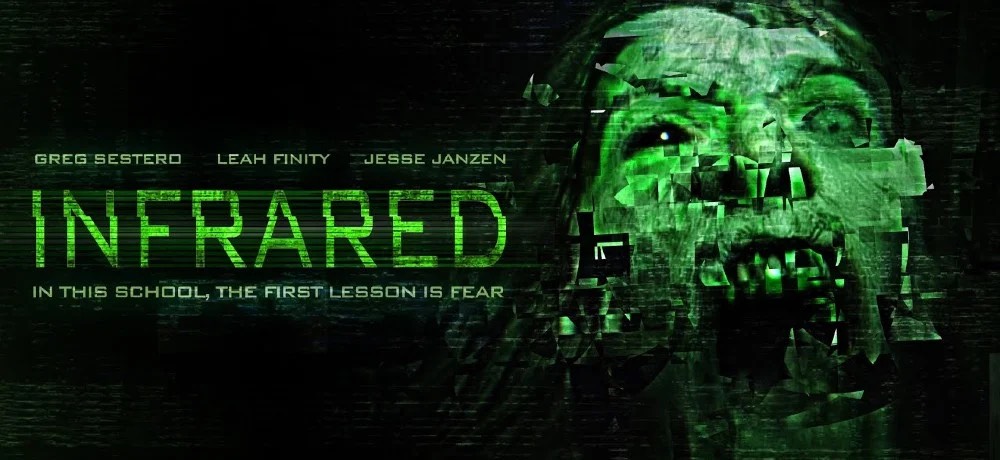 A paranormal investigator, Wes, and his production crew gain access to an abandoned school, suspected as a place for supernatural activities, to shoot for their upcoming show. Things start to heat up as the crew dwells deeper into the unexplored area full of controversies.

It almost feels like Infrared was a 'pilot' episode from an unreleased TV show that never made it to television, and it is exactly that as the movie proclaims itself to be. It immaculate the mannerisms of the production process of a TV show and stays within it.

It uses a sparsely 'found footage' direction style reminiscent of the 80-90s era, believed to be uncommon in today's space and time. It also contains a lot of interviews which give it an impression of a docudrama. However, as the direction mixes the component of the two varied styles it became difficult to perceive what it was trying to achieve in the first place, as they didn't blend in to create a unique impact. The majority of third-person POV shots also meant the overreliance on shaky cams, unpleasant to the eyes.

The movie does make an effort to be different visually with bold choices, as it uses extensive unrefined shots and behind the scene takes. It also doesn't mind the presence of the crew members in the A-roll footage which works well for what it was trying to accomplish. This rough art expression checks the boxes of Guerrilla Filmmaking, with the micro-budget indie horror movie relying on practical effects for its horror aspect.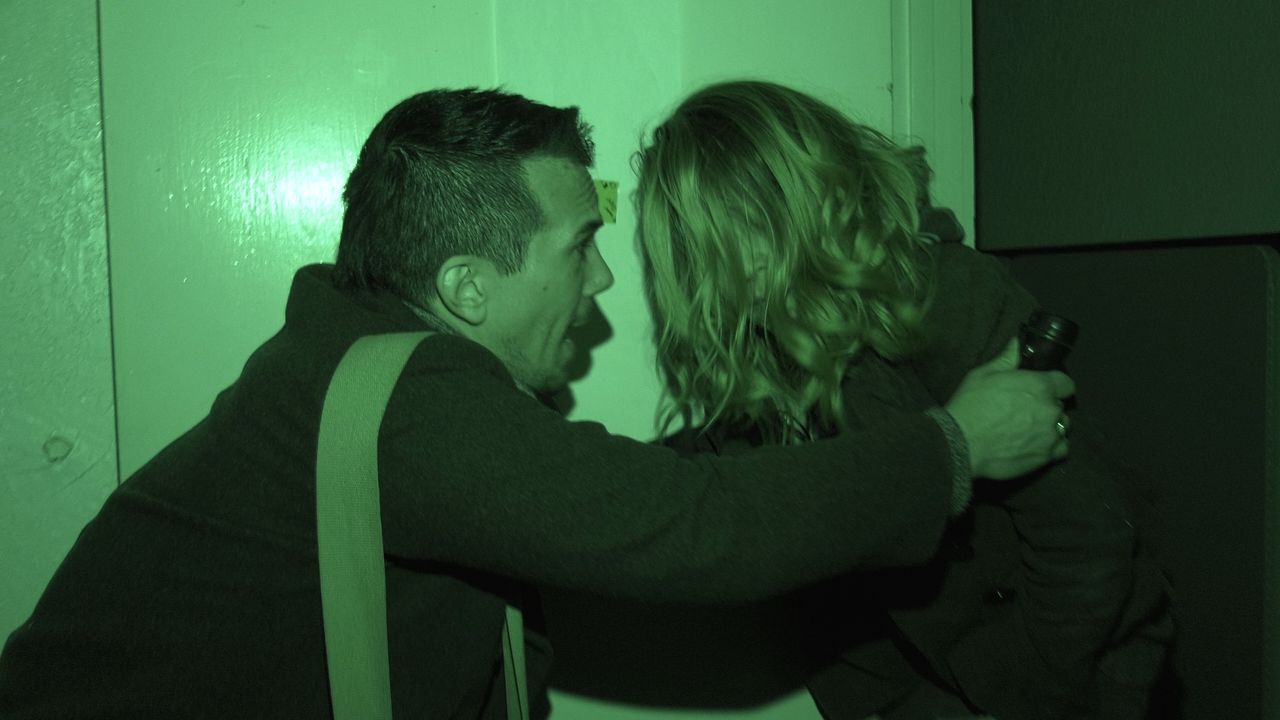 The movie doesn't have much to look forward to in the horror department. For the most part, it just uses loud sound effects and relies on the dark spooky environment to create an uncomfortable sensation which it fails at. It loses sight of itself as it takes too long in exploring the dynamic of the brother-sister relationship between Wes and Izzy. It is not until much late in the second act of the story that it finally realizes the potential of its eerie settings and carries the rhythm as the story draws closer to its end. Very rarely does it manage to creep one out, as it stays well within the traditional horror principles reliant on jump scares, optimistic to overcome its shortcoming in its bizarreness.

It remains inclusive of the roles and capabilities of a 'Shaman', in both Wes and Izzy, as it maintains a firm stance on its accurate description devoid of dramatization. The thought and intent behind this were great, however, they don't quite pull it off in reality. It works well as long as their actions remain in a reasonable understanding and are perfectly comprehendible, but when the show drags on, it ends up giving an awkward impression.

There is not much wrong with the performance of Jesse Janzen as Wes as he performs what is expected of him and puts on a convincing act as the host. Leah Finity as Izzy wasn't at her best but was decent, and Greg Sestro as Geoff was over-the-top with performance.

The movie was a courageous attempt to revive the dying art of found footage direction style and reinvent the horror genre with its unorthodox storytelling. It may not be successful in doing so, but its experimental route is certainly appreciable.

Movie Name: Infrared
Release Date: July 22nd VOD/Digital
July 29th Terror Films Channel
August 5th Kings of Horror

Reviewed by - Devyansh Anand
Follow @AnandDevy on Twitter