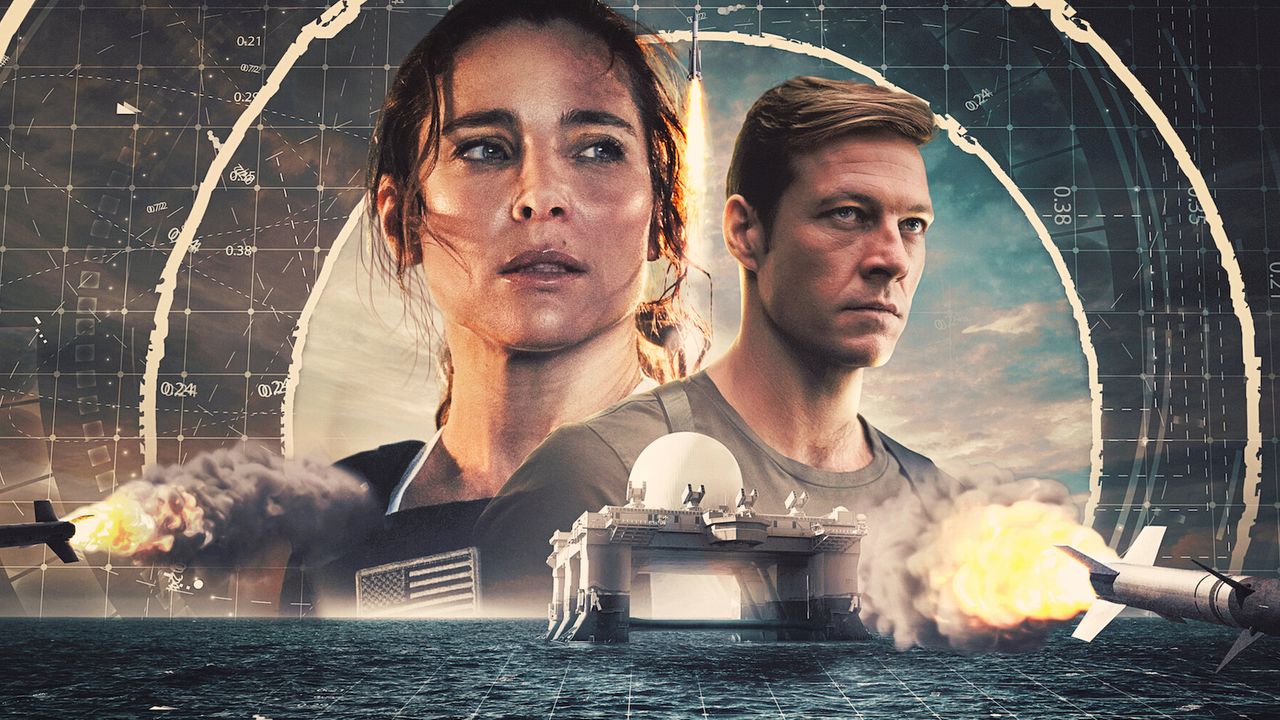 Although there is already an abundance of action films on Netflix, the streamer continues to grow its catalog. Interceptor is the latest action drama to join the fastest-growing category on Netflix. Directed by Matthew Reilly, Interceptor stars Elsa Pataky and Luke Bracey in the lead roles.

Interceptor is based on America vs. Russia war where the nuclear missiles also get involved. The rift between America and Russia is not a new topic, and it has been covered in several films and series. What is the unique thing that Interceptor has to offer its audience? Well, it is the determination of a soldier, who has to protect her motherland in the face of odd possibilities.

Captain Joanna Julia Collins got transferred back to the SBX-1 station, which works as an interceptor. Apart from this, there is another interceptor station, but that has already fallen due to an internal attack by the Americans only. But why would Americans do that, that too with their own station?

Captain JJ was a victim of assault, her higher-up, Nation's top general tried to abuse his power and forced her to have sex with him. She even went to report, but no one believed her story. People from the army, and her fellow service members put out a bounty hunt on her pictures. They even went to the lengths of slut-shaming her and destroying her house. Her walls were painted with dirty words in red. But this woman soldier is still fighting to save her country.

The Russians planned to hit 16 cities in the US with nuclear missiles that were launched from Tavlinka, Russia. At least 12 minutes were necessary from the SBX-1 station in the middle of the ocean to intercept these missiles. The man who executed this plan had researched every possibility for six years. He was Alexander Kessel. The lives of 300 million people are at stake, and everything possible has to be tried to save them, even if there is just a 14% success rate in that plan. Captain JJ was the single person holding up against Kessel and nowhere does she fails to prove that she is a true patriot.

Watch Interceptor for bravery, determination, and love for the motherland. The film has some great fighting scenes, and the excitement level never goes down. The film put viewers in suspense about whether she would be able to save her country. Captain has got a great muscular body and some amazing fighting moves. Corporal Rahul Shah also doesn't fail to impress the audience with his humor, it did lighten up the mood after the tension that was created. He made a few sensible jokes with good timing.

"Never stop fighting" is one of the best lines in the movie. Captain JJ's dad used these exact words to motivate her to do her best. Those who want to watch great fighting scenes, a sense of patriotism, and how national security becomes a prime concern for someone, should definitely go and watch Interceptor, currently streaming on Netflix.

In my opinion, Interceptor is a great watch, but it could have been much better if the writers added a few more twists and intense scenes. You should not expect something extraordinary, as it is based on the age-long history of the war between the Americans and the Russians on which thousands of films are already out.

Final Score – [7/10]
Reviewed by - Riya Singh
Follow @_riyasinghhh_ on Twitter