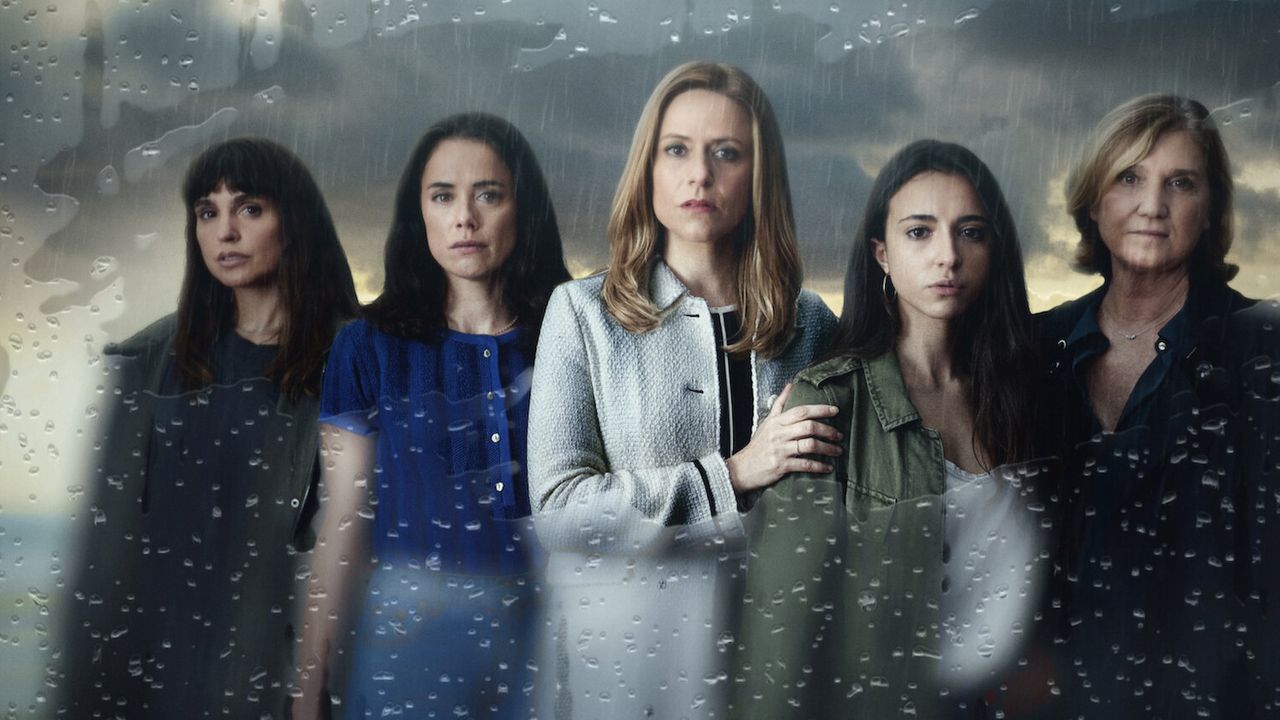 Intimacy is the latest political drama entry on Netflix in which we see how intimate videos can affect one's career. Breach of privacy is a crime, but how one life is destroyed is beyond repair.

Malen Zubiri is a politician in Bilbao. She is the candidate for the upcoming Mayor elections. When I say she is a politician, please assume that she is a good one. Things took a complete turn in her life when a private video of her having sex with César leaked. The video spread like fire on the news and social platforms. Her party withdrew support and forced her to resign.

Similar things happened with another girl- Ane. Her private pictures were leaked in her workplace. Everyone looked at her and made fun of her. She could not endure the embarrassment and finally took her life. Her sister Begõna was completely unaware of what happened to her, and thus when she found out, she couldn't control but blame herself for not being there.

The biggest concern these days is safeguarding our personal information, including private pictures. Think what would happen if someone gets a hold of it. The destruction it would cause to your family and career is unimaginable. This Spanish series points out the same thing. Marlen is a victim of a privacy breach, and she doesn't want to give up. Facing humiliation every day, she still stays strong. It is right to say that she emerged stronger than ever.

Such kinds of things can happen to anyone, not just to celebrities or those with political powers. Watching the series makes one realize how we need to intensify the privacy concerns these days. Four strong women have been shown in the series: Malen Zubiri, Ane, detective Alicia, and Bego.

The series has been shown in a manner that tells how guilt overtook while the events unfolded. You might also feel anger while watching the show and why is this happening naturally come to your mind. The phases like they deserved it, they put their family under tension, then going into depression, and finally standing up again is all worth a watch. Malen ends up becoming stronger, but people like Ane also exist who give up on everything, blame themselves, and then end their lives.

In a case where these women are a victim, society tried to blame them. Rather they should have supported them and said that "It's not your fault. You are the victim here." What the characters were going through has been beautifully displayed. Like I said earlier, Intimacy makes you think and question things in numerous ways. The plot has been very well written and successfully talks about issues concerning women and privacy breaches.

Intimacy has a great plot, and the actors have also performed their best. It makes a point while telling the viewers how leaked videos or pictures are capable enough to ruin the life of not only the person shown but their loved ones as well. With a total of eight episodes, this series doesn't fail to impress the audience.

Final Score – [7/10]
Reviewed by - Riya Singh
Follow @_riyasinghhh_ on Twitter