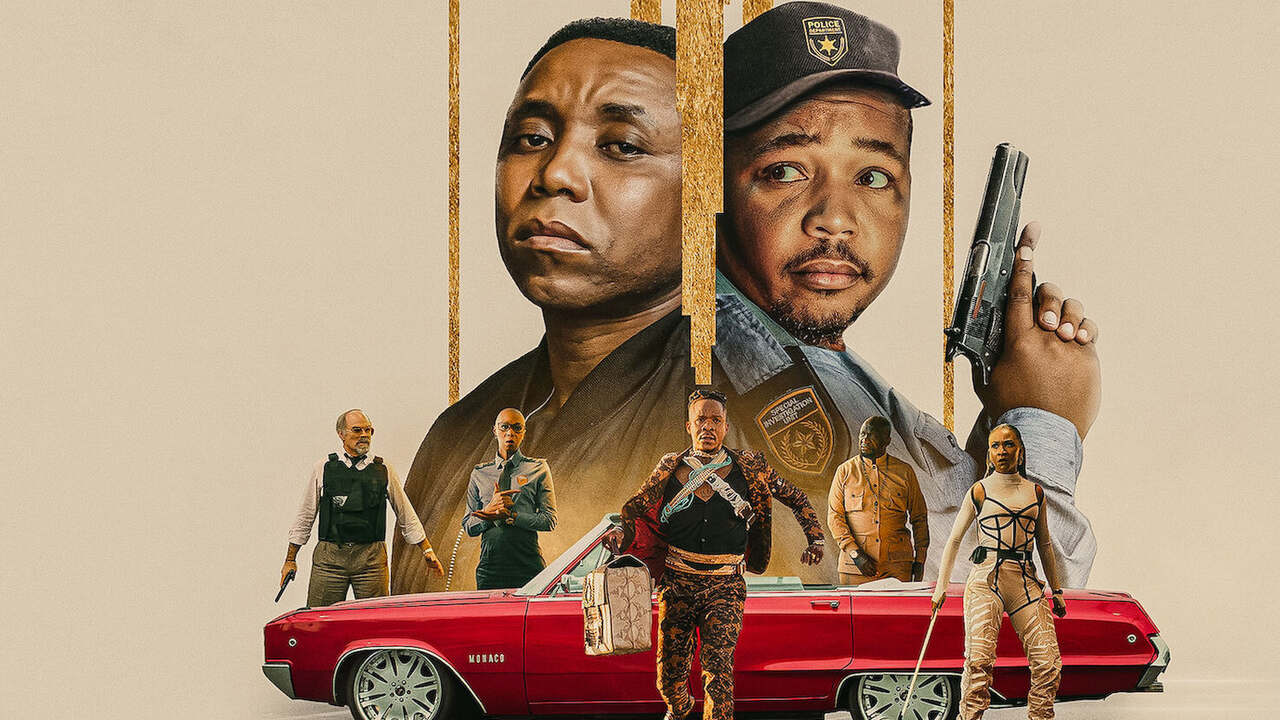 Certain movies fill you with dread because they seem to indicate that the art of filmmaking is dead. The directors of such films imitate other artists and end up developing derivative balderdash. They successfully borrow the tropes but fail to copy the soul. For instance, take those AI-generated Wes Anderson reels. According to them, all you need to do is fill your frame with colors and put the character in the center, and viola, you have recreated Wes Anderson's style. What those reels fail to understand is that Anderson's work is not just about quirkiness. His films are charged with pathos. They harbor adult themes within a colorful, childlike package. It's okay to enjoy those recreations, but anyone who seriously considers the images and videos accurate has a superficial understanding of Anderson and his filmmaking sensibilities.

But let's talk about Donovan Marsh, the writer-director of iNumber Number: Jozi Gold. I have not seen any of his previous films. However, on the basis of this movie, I suspect he is a fan of Michael Bay's Bayhem. Marsh tries to go crazy with wildly swirling camera movements and haywire situations. Unfortunately, he merely mimics surface-level tricks and is unable to truly immerse us into chaotic stitches. As a result, iNumber Number: Jozi Gold feels like an AI-generated Michael Bay trailer/reel. But before taking this film as a copy of Bayhem, you first consider it as an expensive music video, thanks to the shot of an overdressed man riding a shiny car with music playing in the background.

Marsh is not adept at handling the camera's insane motion. He sends it flying in the air but has no idea what to do next (or, rather, he doesn't know how to smoothly shift between the drone shots and the stable ones). The formula that is applied here is this: Shaky action equals excitement. There is so much rush during action sequences and so many cuts and occasional slow motions that everything looks like an incomprehensible mess. I have no doubt Marsh wants to exhilarate the audience. However, his clumsiness causes dizziness, and some might as well start to feel nauseated.

Michael Bay's Ambulance offered a delicious mixture of humor and madness. iNumber Number: Jozi Gold, too, goes for the same tonal balance, which is why a pregnant wife calls her husband, a police officer, while he's in the middle of a chase. Cops dance inside their vehicle on a mission, and Brenda Ngxoli's character utters amusing lines like, "There is no floor lower than the basement." But the problem with the movie is that it's unable to strike a balance between the two moods. The film lumbers even when it's supposed to be having fun, like in that scene where Chili (S'Dumo Mtshali) dances with new friends. Ngxoli's character is so colorful and silly that she seems to have been airdropped from a better movie.

Chili is someone who doesn't mind bending the rules if it can lead to his profit. On the other hand, his friend/colleague, Shoes (Presley Chweneyagae), rigidly follows the law and is famous for never pulling the trigger. A meaty, competent film would have mined powerful drama from these opposite forces, but iNumber Number: Jozi Gold remains content with just a cat-and-mouse game. It's okay if you don't want to have any psychological heft. Still, is it a crime to ask for simple pleasures? The robbery at a mall is devoid of tension, and there is no sense of camaraderie between Chili and the other Robin Hood-like members (we are made to believe that Chili has fallen in love with a woman, yet nothing significant takes place between them). Things happen in the film because they are written in the script. Nothing on the screen is convincing. The so-called heist is not elaborately planned. Rather, it's executed with the help of plot convenience. iNumber Number: Jozi Gold is too eager to impress and comes across like an extended (and amateurish) showreel made by a group of friends who just realized they can use drones for video recording.

Final Score- [4.5/10]
Reviewed by - Vikas Yadav
Follow @vikasonorous on Twitter
Publisher at Midgard Times