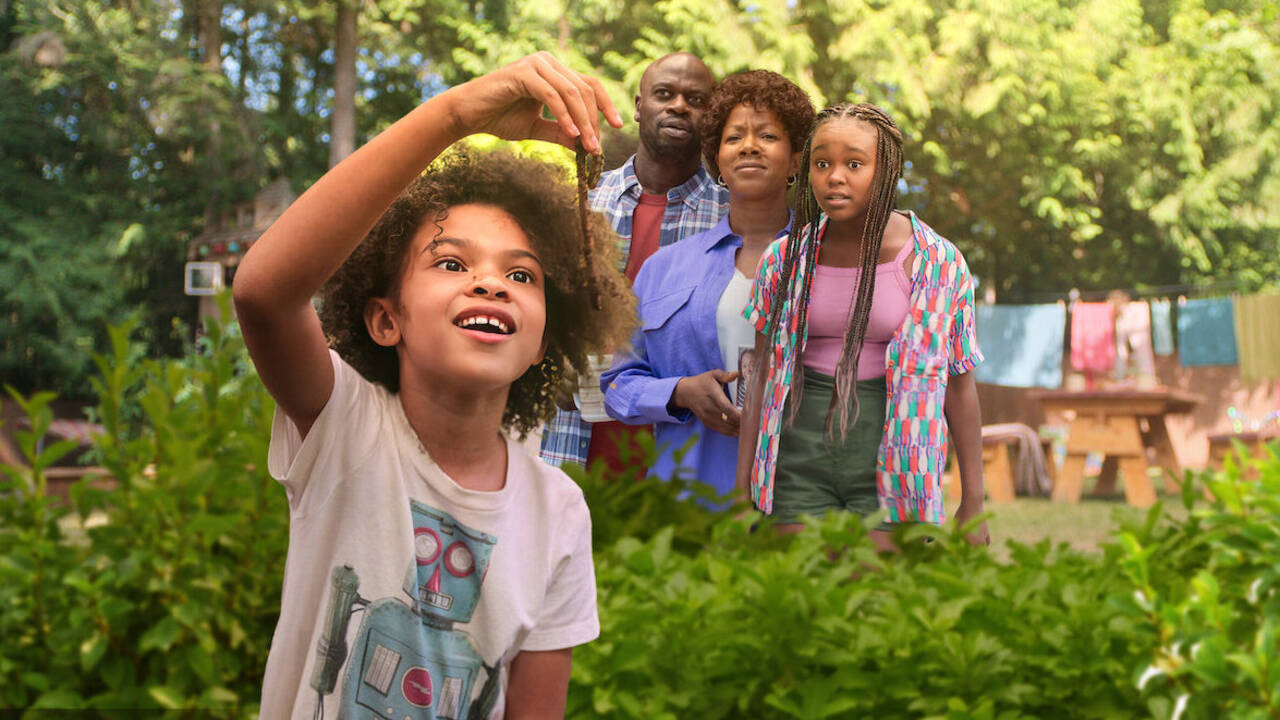 Two moms who want their children to become friends realize that they hate each other. Ivy and Bean are not too fond of each other but their respective mom dearly wants them to spend time together. Bean's reason for not liking Ivy is that she always reads books (even in recess) and wears a headband. Ivy shares the same feelings for Bean as she thinks that Bean has no imagination at all.

At the beginning of the film, it is very easy to make out that this is going to be a magical movie (except for the fact that no magical scenes have been shown). Bean is creating a Pit of Doom in which she wishes to catch humongous bears. She infuriates her sister Nancy and absolutely hates shopping. We can say that Bean doesn't like to dress up as a girl and rather likes thinking about stuff like her Pit of Doom.

Ivy is a child witch who tries to perform magic and says words like Pinch of lilac, a strand of hair dark as a knight, and others which show that she is keen on preparing potions and learning spells. Ivy likes to sit at home, research more on magic, and she doesn't like making friends.

One day, Ivy becomes the spectator of the prank pulled by Bean on her sister Nancy. That was the moment when she came to like Bean and offered her help. They go on a weird mission of doing a forever dancing spell on Nancy, and that marks the beginning of their friendship.

The character of Mrs. Trantz is that of a villain. She hates children and adores her dog, Betsy. In all, she is a complete nightmare, and the choice of her clothes is unique.

With just a total duration of 57 minutes, Ivy + Bean takes you on a journey to their magical world. The film is strictly meant for children, however, adults can also enjoy it with the kids in their family. The most important thing that the film showed was how the parents of these children supported their imagination and allowed them to grow in a loving environment. There isn't a single scene where Bean and Ivy's parents are seen scolding and telling them that their magical world doesn't exist.

The child actors Keslee Blalock (playing Ivy) and Madison Skye Validum (playing Bean) have done a fabulous job. Their little activities even when it is about crossing the Poop Yard seem to be so interesting and fascinating. Ivy + Bean had an engaging storyline, and the kids will definitely love it a lot. The film is already streaming, which means that with the approaching weekend, you get to watch this sweet yet short movie with the children around you.

Final Score – [8/10]
Reviewed by - Riya Singh
Follow @_riyasinghhh_ on Twitter