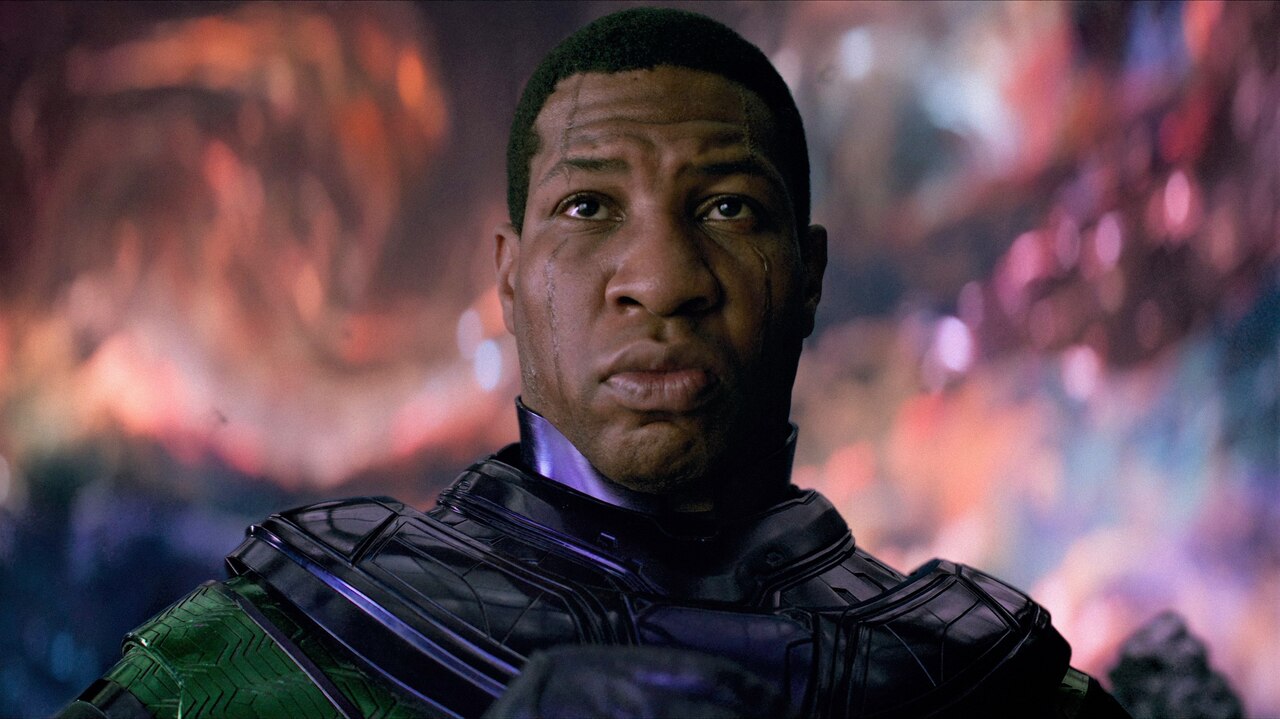 Jonathan Majors, known for playing Kang in the MCU, was arrested in New York on domestic violence charges. According to the NYPD, the actor was involved in a dispute with his 30-year-old girlfriend, who claimed to have been assaulted and was taken to the hospital with minor injuries to her head and neck.

While a representative for Majors has denied the allegations and stated that he has done nothing wrong, the incident has sparked discussions about how this may impact his future in the MCU. With potential charges such as "strangulation," "assault," and "harassment" looming, it remains to be seen how this will play out and what consequences it may have on the entertainment industry as a whole.

Apparently, this is not the end of the allegations. A.B. Allen (Rough Draft) took to Twitter last month to accuse an unnamed actor of being a "vicious, cruel, abusive human being", which has now been confirmed to be referring to Majors.

Similarly, Tim Nicolai, the Society Theatre co-founder, and Broadway actor/director stated that people in the Yale and NYC community have known about Majors' behavior for years, calling him a sociopath and abuser. However, it's important to note that these claims are not proven and there could be other reasons behind them.


Recasting in the MCU: History and Possibilities

The MCU has a history of parting ways with actors/crew involved in controversies. James Gunn, who was fired as director of Guardians of the Galaxy Vol. 3 in 2018 due to offensive tweets from his past, is a prime example. Gunn, however, was later rehired after apologizing for his comments.


MCU's Multiverse Storyline - Kang The Conqueror

If Marvel chooses to recast Majors, it may be a relatively easy decision to make given the multiverse storyline. They could simply use the concept of variants to explain the switch in actors, without affecting the overall narrative.

Moreover, there may be no need even to acknowledge the recasting. It is not a new concept in the entertainment industry, as evidenced by the numerous iterations of popular characters such as Spider-Man and Batman.

However, recasting may be a tricky move for Marvel, as Majors is a recognizable face in the industry. Also, the allegations made against him may cause some negative perceptions towards the character of Kang, regardless of who takes on the role next.


Possible Negative Backlash

Furthermore, in light of recent controversies surrounding actors like Ezra Miller and Amber Heard, Marvel may be cautious about keeping an actor with criminal allegations attached to their name as a part of their key cast members.

Films have received backlash for retaining actors/crew members despite controversial allegations. Nate Parker's "The Birth of a Nation" faced significant criticism in 2016 after sexual assault allegations resurfaced before the film's release.

Similarly, Woody Allen's "Wonder Wheel" was released in 2017 despite allegations of sexual abuse by his daughter, leading to a backlash. In both cases, the decision to keep the accused individuals involved in the films resulted in public outrage, impacting the movie's success. Thus, Marvel may choose to recast the role of Kang to avoid any potential long-term negative impacts on their brand and reputation.

In the end, while recasting the Majors' role as Kang the Conqueror may seem like a straightforward decision, it's not without its challenges. Marvel will need to balance the need for a consistent narrative with the potential negative impact of keeping an accused abuser in their ranks. Ultimately, it's up to them to decide how to handle this, and we will have to wait and see how it unfolds.