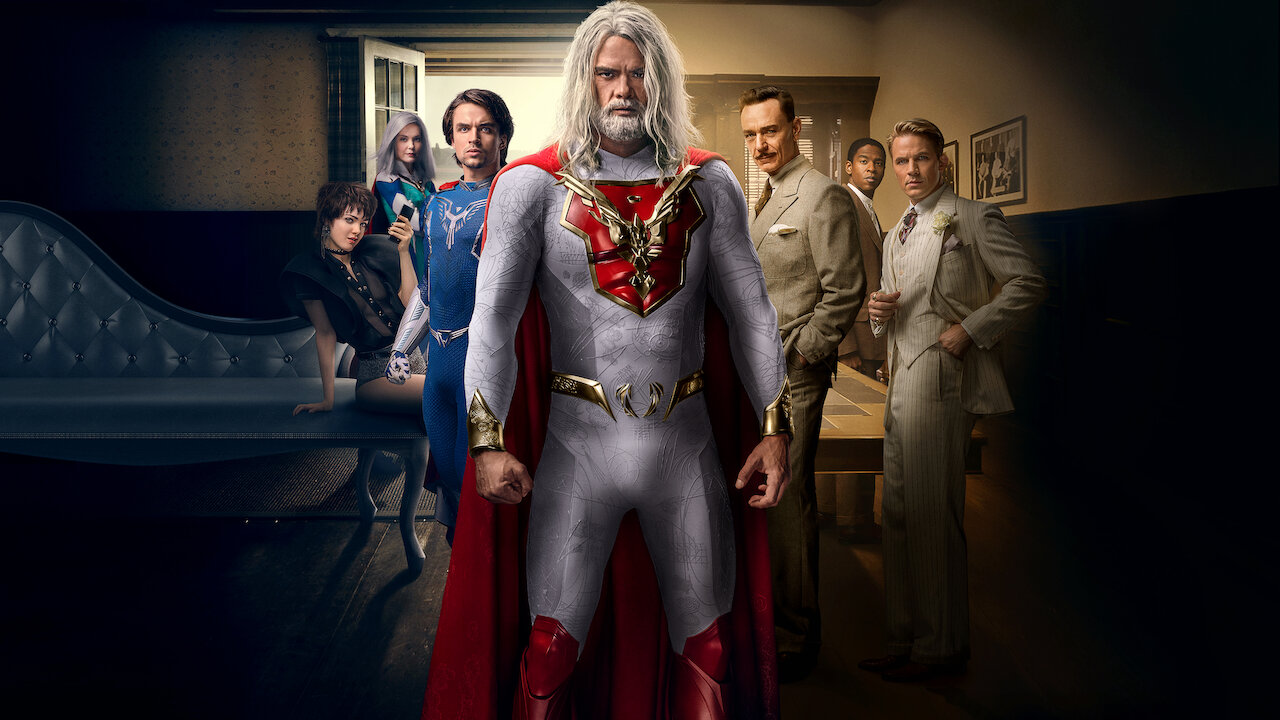 Netflix has canceled the superhero drama "Jupiter's Legacy," within a month of its debut season premiere. Announced by Mark Millar, Netflix has released the cast of "Jupiter's Legacy," effectively bringing the show to an end after one season. However, Millar is confident that the show will return later.

Netflix has also ordered a live-action adaptation of Mark Millar's "Supercrooks" series. "Super Crooks" is set within the same world as "Jupiter's Legacy" and will follow supervillains just as "Jupiter's Legacy" followed superheroes, with Netflix positioning the new show as the next installment in an anthology series. There is also a "Supercrooks" anime series from Studio Bones coming at Netflix later this year, which will be previewed at the Annecy animation festival in France later this month. The series is created by Leinil Yu and Mark Millar.

Below is the full statement from Mark Millar:

"I'm really proud of what the team achieved with '"Jupiter's Legacy" and the amazing work everyone did on that origin season. I've been asked a lot about what we're planning next with this world and the answer is to see what the super-villains are getting up to. I've always loved crime stories from Scorcese to Tarantino and super-villains are always the most fun part of any superhero story. To do something exclusively focused on the villains they fight just feels incredibly fresh as we explore what it's like to be a bad guy in a world crawling with good guys who want to put you in jail. 'Jupiter's Legacy' is a vast and rich space with lots of characters to mine and so I'm happy to share that our next step here is a live-action version of the 'Supercrooks' comic I created with Leinil Francis Yu a few years back. Given where we're going next, we've made the tough call of letting our incredible cast out of their show commitment as we continue to thoughtfully develop all realms of the 'Jupiter's Legacy' saga. We're confident we'll return to it later and just want to say thanks to you guys for your continued support and to the cast and crew who made this look so great."

"Jupiter's Legacy" starred Josh Duhamel, Ben Daniels, Leslie Bibb, Elena Kampouris, Andrew Horton, Mike Wade, and Matt Lanter. The show received a 38% critical approval rating on Rotten Tomatoes, while audiences gave the show a 72% approval rating on the site. Given the chance, the series might have improved a lot in season 2 as happened with a lot of other shows in the past. You can read our review here.

Jupiter's Legacy follows the world's first generation of superheroes who received their powers in the 1930s. After nearly a century of keeping mankind safe, the world's first generation of superheroes must look to their children to continue the legacy. But tensions rise as the young superheroes, hungry to prove their worth, struggle to live up to their parents' legendary public reputations — and exacting personal standards. They're the first generation of superheroes, but as they pass the torch to their children, tensions are rising — and the old rules no longer apply.

Based on the graphic novels by Mark Millar and Frank Quitely, Jupiter's Legacy is an epic superhero drama that spans decades and navigates the complex dynamics of family, power, and loyalty. Sang Kyu Kim serves as showrunner and executive producer for the series. Millar, James Middleton, Lorenzo Di Bonaventura, Dan McDermott, and Frank Quitely also serve as executive producers.

Netflix acquired Millarworld in 2017 in its first-ever acquisition, with plans to develop both film and TV projects. "Jupiter's Legacy" was the first project to come out of that deal. It was recently announced that the planned "Magic Order" series adaptation was back in development at the streamer along with several other Millarworld properties.