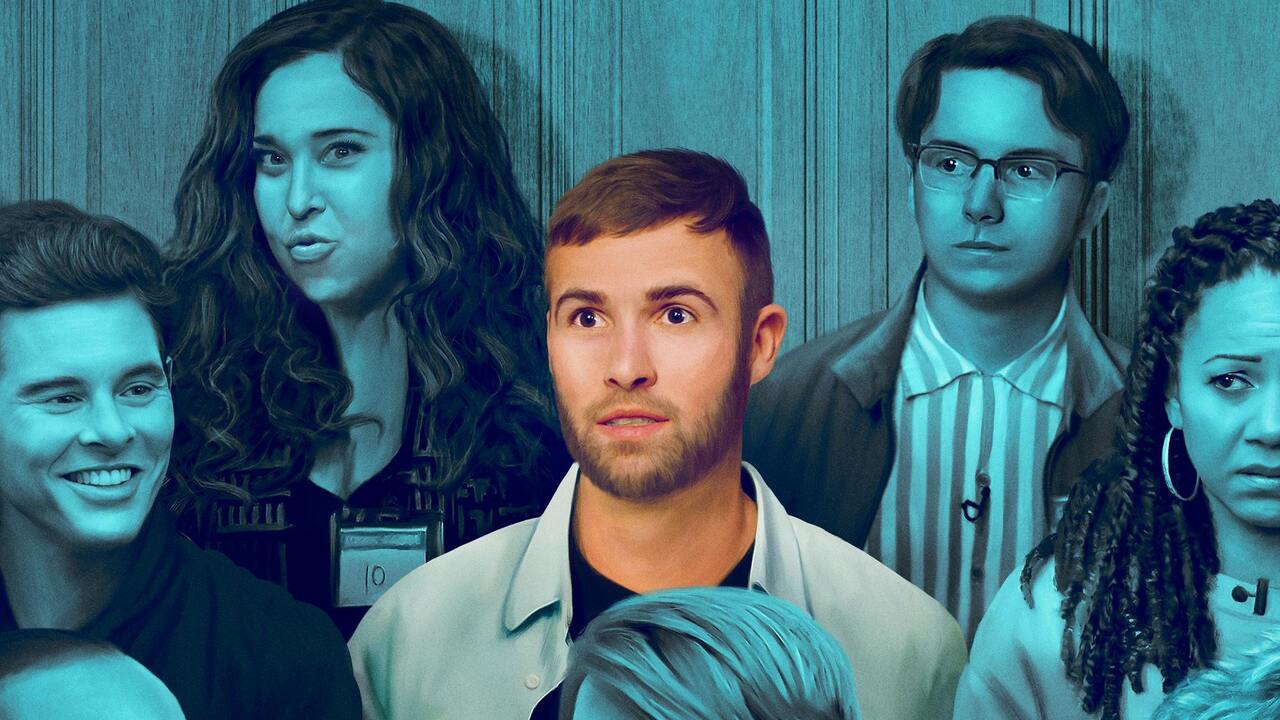 Take a look at the names of the executive producers involved in Jury Duty. There is David Bernad (The White Lotus, Bad Trip), Lee Eisenberg (WeCrashed, The Office), Ruben Fleischer (Superstore), Nicholas Hatton (Borat Subsequent Moviefilm, Who Is America?), Cody Heller (Dummy), Todd Schulman (Borat Subsequent Moviefilm, Brüno, Who Is America?), Gene Stupnitsky (Hello Ladies, The Office), Jake Szymanski (The Package), and Andrew Weinberg (Great Minds with Dan Harmon). It's possible you might not recognize all these names, but you will definitely recognize the titles they have produced. What this means is that this single piece of information itself raises your excitement regarding the new Amazon Freevee show. You already expect humor to be at the level of The Office and Superstore. What's more, Jury Duty, like The Office, is a docu-style comedy show.

The Office is a series you constantly think about while watching this new show. Noah Price (Mekki Leeper), a Rideshare Driver, who is supposed to be on a trip with his girlfriend, looks like a less-competitive-more-awkward version of Dwight Schrute. James Marsden, playing a self-obsessed version of himself, can be thought of as Michael Scott (both the characters are mostly unable to read the room and can be self-indulgent). And there are scenes that exist between comedy and awkwardness, thanks to the antics of Marsden (Scott created a similar mood in The Office). If we put Jury Duty and The Office side by side and inspect them quality-wise, the workers of Dunder Mifflin would beat the juries of this courtroom the same way Ronald Gladden defeats Marsden in arm-wrestling.

But this comparison might be unfair given the concept and execution of both shows. One is a rehearsed mockumentary sitcom, while the other is a part-rehearsed, part-improvised documentary-style comedy series where everyone is an actor except for one person - Ronald. According to the press material, the idea for this series originated from the following question: "Was it possible to make a sitcom like The Office about a trial, populate it with brilliant comedic performers, and put a real person at the center of the show who doesn't realize he's surrounded by actors?" What a fascinating thought! Combine this premise with the names of the producers mentioned above, and people like me would definitely click on the play button without any second thoughts.

But is Jury Duty actually worth your excitement? That's a tricky question to answer. A show like this that largely depends on a clueless non-professional's reaction (and his manipulation) wears its limitations as a bug as well as a feature. The feature part starts and ends with the premise itself. The bugs are plenty, though. For instance, everyone - apart from Ronald - comes across as inconsequential. So if someone goes through relationship issues with their wife or girlfriend, we brush their problems aside without giving it a second glance because we know it's all fake. Things like character development are thrown out of the window as the focus merely shifts to "shooting and having a good time with cast and crew members" or, in other words, "stop thinking so seriously and have fun." Hence, the show doesn't follow up on Inez De Leon's (Maria Russell) aim of wanting to become an assistant to the foreperson. Her competitiveness gives way to some lunch orders, but nothing substantial comes out of it.

Another way to judge Jury Duty is to talk about its jokes. Are they funny? Do they work at all? Much of the humor comes from Marsden and his self-importance. Observe him talking about his new film and character, who is apparently a relatable blue-collar worker. Marsden is clearly having a blast, and he gets the best jokes and the best moments. As Jeannie Abruzzo (an "anarchist of sorts"), Edy Modica gets a memorable scene where she sticks a lollipop on her chest. Ron Song, as Ken Hyuin, cracks you up when he loses a board game and insists on giving money to Ronald. And Susan Berger steals the spotlight from everyone by doing something as simple as sleeping in the courtroom. I laughed when a woman, who wanted to excuse herself from jury duty, said, "It's just not my stuff." Moreover, a glitchy animated video also becomes a source of humor.

Some scenes, like the one where Marsden and Ronald go over some dialogues, will prove to be more enjoyable to the cast and crew members. The audience will find them dull and overlong. The case, at first, seems too black and white, but I liked how in the penultimate episode, the juries discussed their viewpoints. The last episode is like a warm hug. Without spoiling anything specific, let's just say it shows how an audiovisual medium like this sets out to entertain and, in the process, gives rise to new friendships. Jury Duty may not be as mirthful as Superstore or The Office, but it's incredibly watchable and, at times, quite hilarious. One can also consider the show as a showreel and take note of these delightful actors who have done a delightful job here.

Final Score- [7/10]
Reviewed by - Vikas Yadav
Follow @vikasonorous on Twitter
Publisher at Midgard Times
Premiere Date: April 7, 2023, on Amazon Freevee