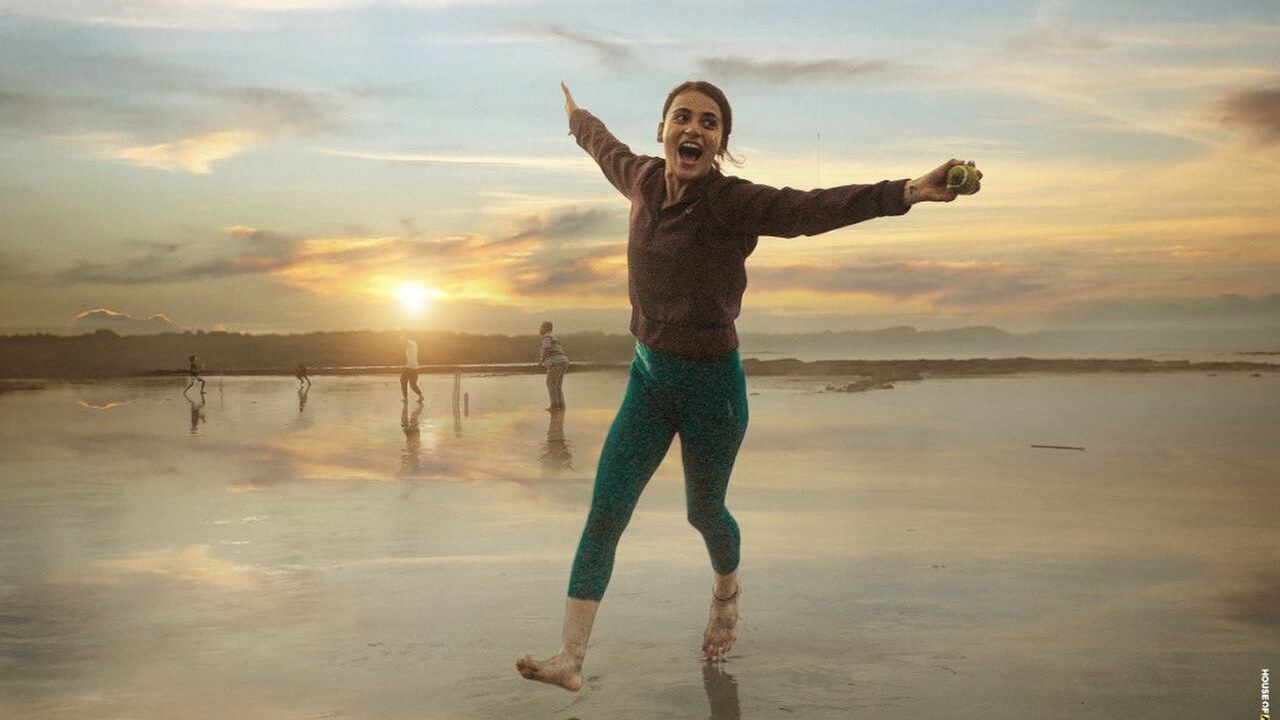 Kacchey Limbu starts with a gully cricket match where we see Aditi (played by Radhika Madan) doing commentary. Her brother, Aakash, is a good player but, being 26 years old and jobless, their father expected him to take up a job. Aditi is the one who does as her parents asked of her even if she didn't want to do that whereas Aakash follows his heart. Despite receiving constant criticism from their dad, the boy knew his aspirations well.

Just like every family has drama at the dinner table, the Nath family is no different. They can also be seen arguing about Aakash's future. Their mother supported him, but the father being the more practical person in the family knew that it was high time that his son had a job and started earning money. Aakash didn't pay heed to any of his pieces of advice and carried on with his game. After being selected for UPL (a gully IPL event), he said that he'd take up a job if Aditi came up with her team. She didn't back down from the challenge and despite facing many challenges, she landed in the event with her team.

After it was finally revealed who'll be on the team, I thought that the odds of their winning were less. An old man, a 10-11-year-old child, the security guard, Aditi, and Kabir, this was their team and just Kabir was a good player. He agreed to be a part of the team for two reasons: he liked Aditi and he needed to crawl out of Aakash's shadow to make his name. To know what they can achieve, you'll have to watch the film. From this movie, one gets to learn that with hard work and dedication, everything can be achieved. You just need to stay focussed on your goals to achieve desirable results.

There's a scene in the film where Aditi is seen practicing with her team near the beach. They did so to get their own space and leave no stone unturned. Aditi is a perfect example of the quote "If you dream it, you can achieve it" and "Dream big or go home". The title of the film is Kacchey Limbu as it was the name of the team Aditi was heading. They're raw players but have the enthusiasm and talent to turn things in their favor. In every match, the players were seen giving their best.

Kacchey Limbu is a decent one-time watch. You won't be able to watch it again because the same fun and suspense can't be experienced again. Gully cricket matches have been shown and once you know what is going to happen then, there's no point remaining. The majority of the film is about these matches only and the motive of these was that Aditi wanted to show her brother and her parents that she's also capable of doing something on her own.

Radhika Madan as Aditi, Ayush Mehra as Kartik, and Rajat Barmecha as Aakash were good in their respective roles. Whenever Radhika Madan comes on-screen, my expectations rise as I've seen her works in Saas, Bahu Aur Flamingo, Shiddat, and others. Coming from daily soaps, the girl has a lot to achieve. She shines in her every character and is a versatile actor, a lot is being expected from her. Her role as Shanta in Saas, Bahu Aur Flamingo was also praiseworthy.

Final Score – [7/10]
Reviewed by - Riya Singh
Follow @_riyasinghhh_ on Twitter
Publisher at Midgard Times