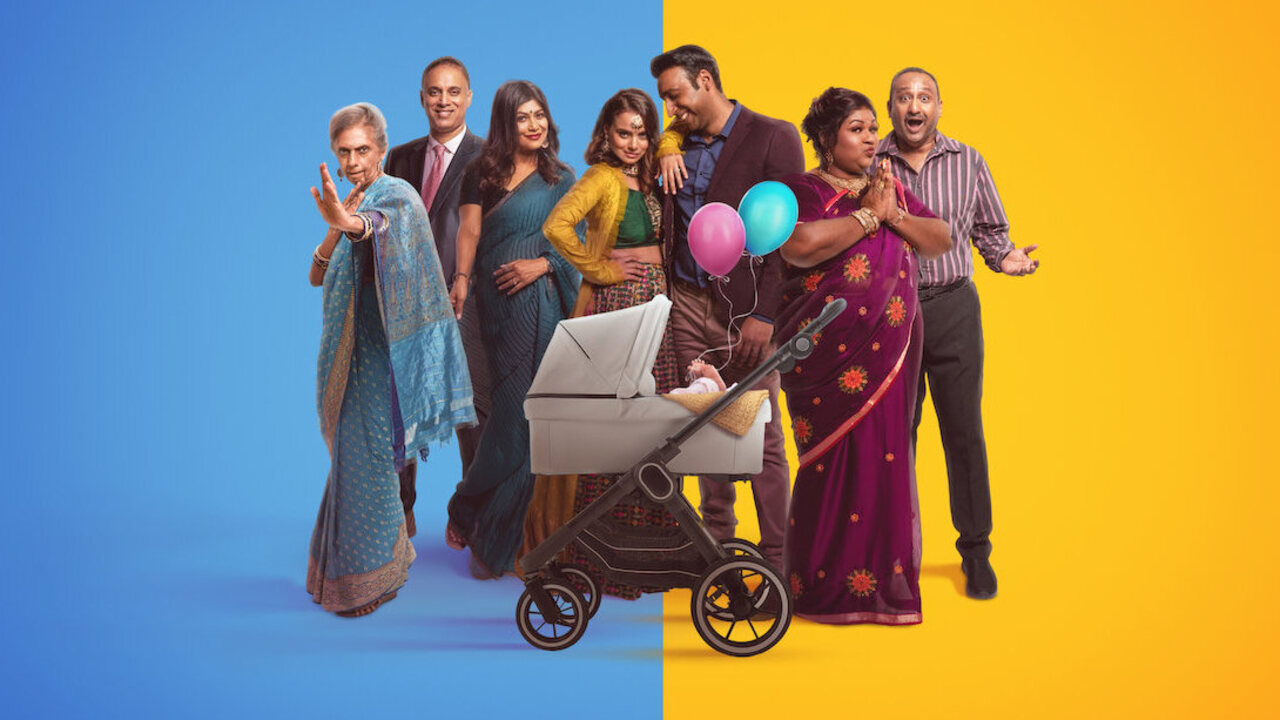 Kandasamys: The Baby was mainly about how the new parents were trying to balance their lives by escaping the drama coming from their in-laws. The time after giving birth needs to be hassle-free as it is a transition point for all couples. Imagine if, in such a scenario, you constantly have in-laws bugging you and trying to tell you how to do everything.

Prishen and Jodi just welcomed a baby girl into their home while trying their best to avoid their parents who are seen in a constant fight. Their families tried to get themselves involved in the birth of their grandchild however, Prishen had everything planned.

Shanthi (Prishen's mom) and Jennifer (Jodi's mom) had a perfect itinerary about what they were going to do after going to Mauritius (the place where Prishen and Jodi live). It was the couple's mastermind that let them have some "us time".

Desan's subplot about how he was being neglected and considered inferior to his elder brother Prishen was heart-touching. The boy was neglected by Shanti and she always compared his actions with Prishen's. What was the result? The man didn't get any space of his own and became a bully. Well, we can not see just one reason why a man becomes a bully still, it might count as one of them.

My bias in this movie is Aya as had it not been for her comedy timings, I might have soon lost interest in Kandasamys: The Baby. She is the energy and laughter source of the movie. I also had a regard for Shanthi and Jennifer's husbands as they tried their best to buy their kids sometime.

Prishen and Jodi portray the story of balancing their life with a baby at their home. The film also showed us that Post Partum Depression is a topic that isn't often brought to our screens. I liked how they portrayed it so well on the screen. The issue is serious and needs to be talked about more. Rather than just showing a happy couple on screen, we should also be shown the hardships faced by the new mother.

It is rightly said that when a child is born, the woman also gets her new birth as a mother. The journey can be stressful and she has got to adjust to new things. This can often induce postpartum depression as your body also doesn't remain the same. I'd like to thank Mishqah Parthiephal for displaying this on screen. Her character doesn't say much except in a scene in which she says to Prishen that she doesn't want to spend her baby or doesn't like her.

Kandasamys: The Baby has a good and realistic plot with a hint of humor in it. Mariam Bassa as Aya brought the comedy to the film, and if it hadn't been for her constant giggles and taunts, the movie would have been pretty.

You can watch Kandasamys: The Baby with your family this weekend. The movie is just 93 minutes long, and you don't need to watch the other films in the collection to fully understand what is going on. Suitable explanations have been provided at every point which makes it a good option for a standalone movie as well.

Final Score – [7.5/10]
Reviewed by - Riya Singh
Follow @_riyasinghhh_ on Twitter
Publisher at Midgard Times