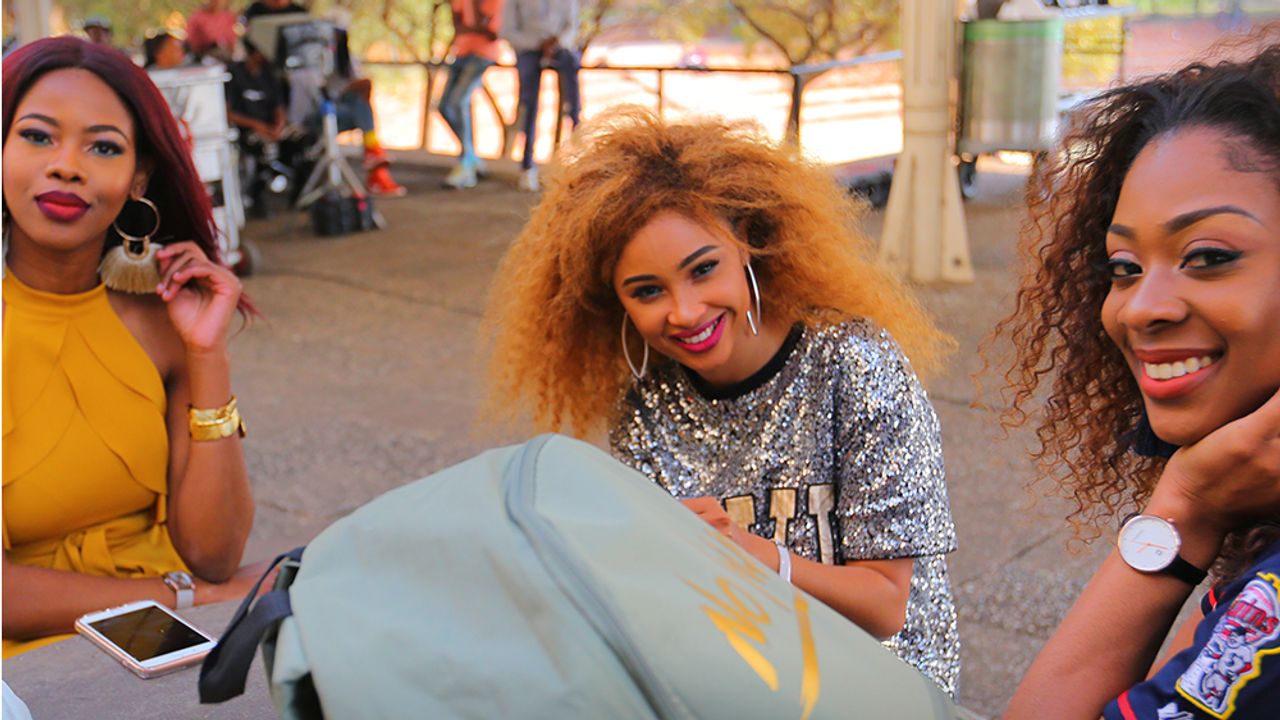 You might be wondering why this title? There are many effects that many of us have already studied. What about "The Glamour Effect"? Actually, it's not even a term, but this film made me coin it, and the reason behind this has been explained in this movie.

A young beautiful girl has dreams of joining the film industry. She gets a lot of attention and is lured by the glamour. Wherever she goes, she gets praised for her beauty, and this made her forget the most important people in her life and her roots. To make one's dreams a reality, even when you don't have the means, is difficult. Then you realize that there's an angel in your life who keeps your wishes above their own. From there begins the journey of dreams converting into reality.

The first half of the movie is all about how a young girl coming from a simple background gets into varsity, gets all the attention, loves her boyfriend, and then eventually falls into the wrong things. Money is important to everyone, but is everyone willing to even compromise their morals and values for it? The answer will differ from person to person. Drugs, sex, and cheating form the basic plot of Kedibone (the main character of our film). Each character in this film has their own story and their motives, which is the very reason why there were conflicts among them. The plot has been written beautifully, and all the characters were given a chance to shine, and they utilize it well.

The movie was not all fictional, as such things do happen in reality. We all are well aware of the dark reality that operates in various film industries and how the young girls get lured into them. Kedibone wanted to leave her past behind to go beyond the life of poverty. The difficulties people face in their lives have been highlighted. Not everything that one does has always to be right, we also make mistakes multiple times. As the saying goes- It is important to learn from your mistakes as they are the ones that help you grow.

The ending of the film could have been much better. The final scene didn't make any sense and had a rather bizarre ending. The actors have performed great, especially the ones playing the role of Kedibone and her boyfriend Mrembula. The actor playing the role of Kedibone even made me forget that she's just acting the script out. Everything seemed to be so natural. The whole cast of the movie comprises South African actors, and this movie has put its best in showing their culture through their practices and rituals.

In my opinion, Kedibone is a MUST WATCH. The acting, plot, and cinematography are all worth praising. There will be no moments when your thoughts will wander. The storyline contains both good and bad elements, and the best part is that it is an excellent mixture.

Final Score – [7.5/10]
Reviewed by - Riya Singh
Follow @_riyasinghhh_ on Twitter