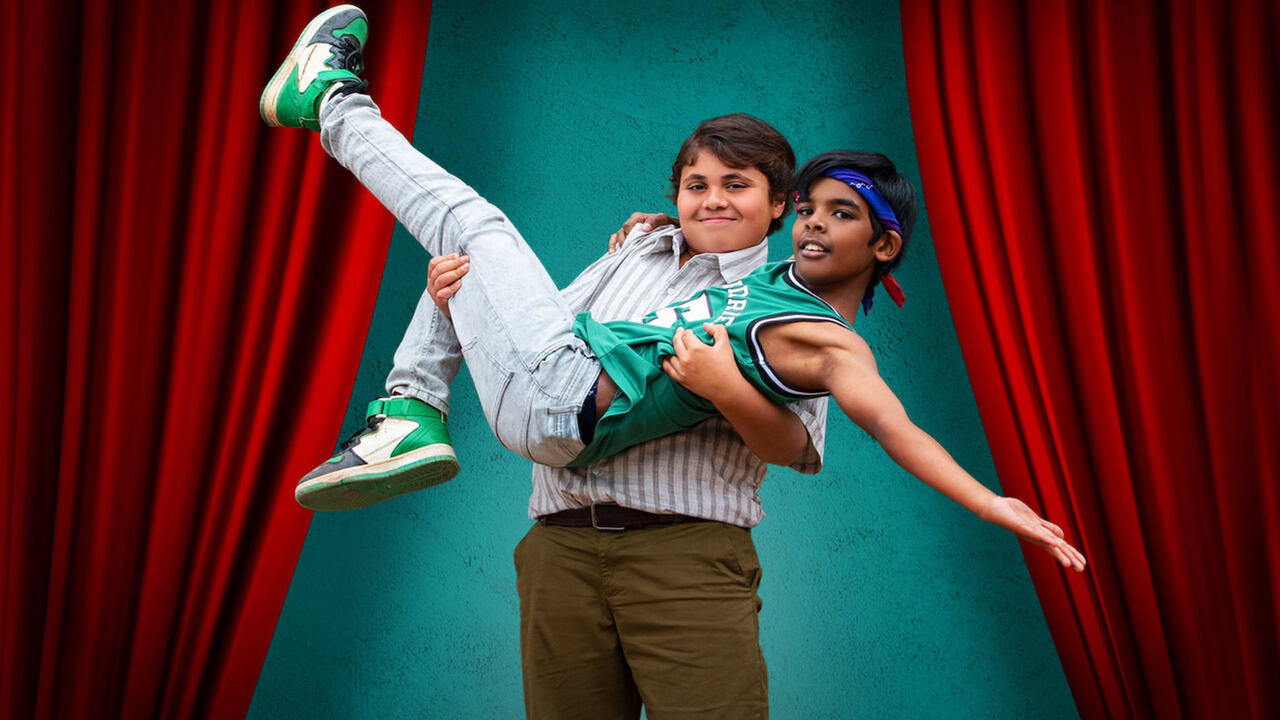 Kings of Mulberry Street: Let Love Reign is the sequel to Kings of Mulberry Street. It has been directed by Judy Naidoo and features Liam Dunpath and Shaan Nathoo in the lead roles. The story has to do with a heist in the guise of a Bollywood extravaganza show to save our protagonist's grandmother who has been kidnapped by the former police chief (they got arrested from the previous film) Veeraswamy.

It has a runtime of 1 hour 48 minutes and is a comedy/drama flick that feels like a homely flick made by family and friends rather than a big feature film. This film is difficult to judge because It isn't a traditional film in my opinion. The reason for that is this film was made for a certain audience. Where it is from, I'm pretty sure people would really enjoy it. I can't say the same about others though. I personally didn't really hate this film despite the fact that it is really average, and that's because I felt it was a really charming ordeal.

The film's plot revolves around this colorful cast of characters living in South Africa. Ticky Chetty, a cheeky Indian boy gets his friend Harold and his granny to go to the casino one late night. That's how the story begins when after that late-night hike to the casino, Granny gets kidnapped by Veeraswamy. Someone that the kids were wronged in the previous film. He makes a deal with the kids that if they're able to get him the necklace of this rich powerful seller, they can have their granny back.

The rest of the film deals with the boys (and other characters that the boys drag into the scene) figuring out a heist set in the backdrop of a fake Bollywood star night. It is a weird premise I understand but in the context of the film, it doesn't feel very weird. The film's best trait is that it has a lot of charm to it, the way the characters speak with a sense of authenticity reminds us of how multicultural the people behind this film are. The diaspora spread is really visible in this film. Everything, from the music choices to the characters' speeches. Everything is very India-centric yet feels very native to South Africa as well. It is interesting to see your own culture in a different light through films like these.

I wouldn't be critical in terms of how the acting is, or how the story moves along too much because again the intent of this film is more important here. I feel like it was a nostalgia-inducing film due to how simple it felt. It reminded me of simpler, more cartoonish films where everything is so simple and there's no room for too much rationale or logic. These kids being able to make such plans and execute them with the help of people they just happen to know is surely unbelievable but at the same time is quite fun. I wouldn't recommend this film by saying that it is an excellent film in quality that you'd enjoy regardless of your preferences.

I would, however, say that if you want to see something different or eccentric then maybe you could try this film. You will be introduced to a weirdly quirky cast of characters and in the process have a good time.

Final Score – [6.5/10]
Reviewed by - Aayush Chaurasia
Follow @AayushC44 on Twitter
Publisher at Midgard Times