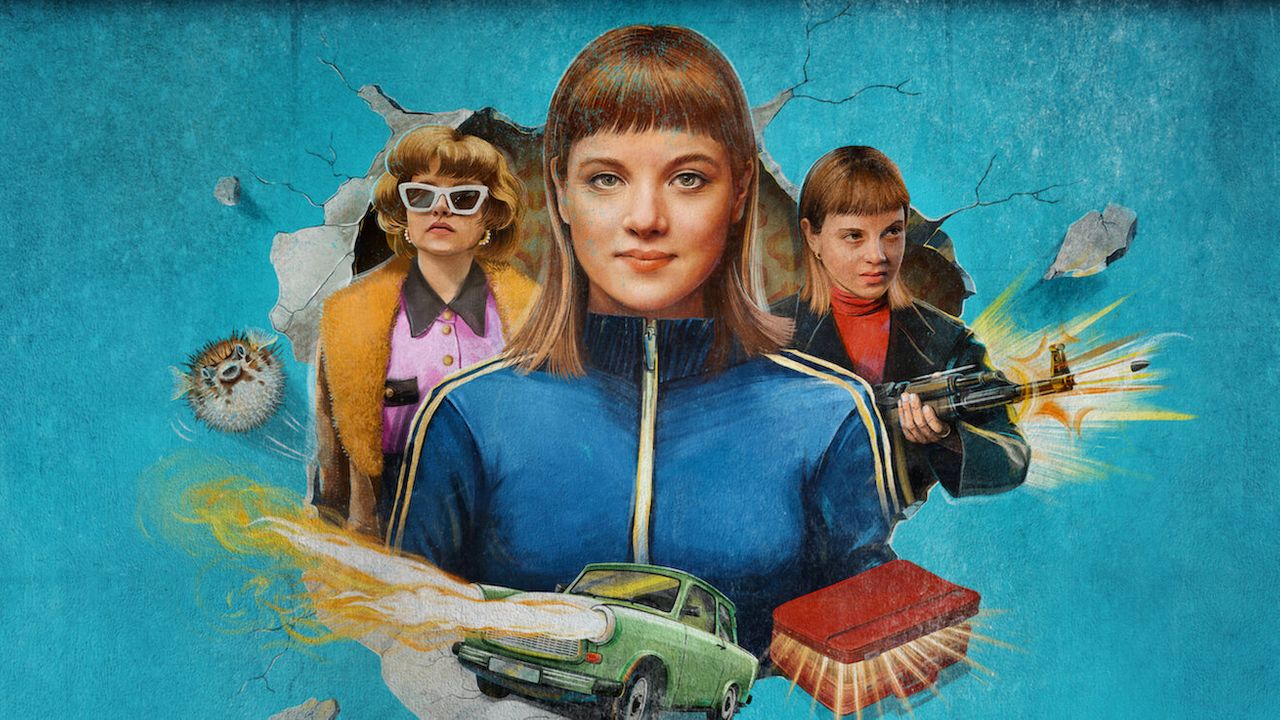 The series starts in East Berlin in 1987, where Kleo can be heard saying "Always ready". It was a time when Berlin was divided by a wall into two parts - West and East Berlin. There were secret operations carried out between the two countries, and Kleo was East Berlin's unofficial agent/assassin. She was sent to West Berlin to kill a man and procure some keys, this was her tenth operation. Sven, a man from West Berlin became the witness of her operation and he made a sketch of her and gave it to the authorities. He followed her tracks and knew that she was onto something big.

Kleo's lover Comrade Andi Wolf was also serving in the Ministry for State Security of East Berlin. Kleo was pregnant, and they both were very happy and excited as they were expecting a baby girl. Sven created problems for Kleo as the sketch was reported to Leutinet Ludger Wieczorek of East Berlin. To hide the details about their operation, Kleo was punished with life imprisonment. In jail, a fight broke out, and Kleo lost her child and discovered that she could never become a mother again. Devastated by the loss of her child, she decided to take revenge on all the people responsible for sending her to jail.

The Wall dividing East and West Berlin was fallen after reforms came in Europe, and as a result, all the political prisoners were released, including Kleo. Hence, her hunt began for the culprits who destroyed her life and killed her baby. The creators have tried to show different versions of Kleo like the assassin Kleo, heartbroken Kleo, and many other Kleo. We can say that 'Fifty Shades of Kleo' could also have been an apt title. It has a political backdrop to it as well.

Driven by a strong female lead, Kleo is everything that one could ask for from an action thriller series. With a total of nine episodes, this German series is here to take you on a journey of an ex-assassin whose life was ruined by the higher officials. Revenge forms the core of Kleo's life. Jella Haase played the powerful role of Kleo, and her performance is the main attraction of the series.

The plot of Kleo has trapped the journey of the Stasi assassin in a brutal yet sensitive manner. Just like another spy film, Kleo has missions and political secrets. What makes the series different from the others of the same genre is that the vulnerabilities and the emotional state of the character have been fully explored. She can be seen killing someone and then enjoying her life as if nothing happened. Next, she'll be seen crying, longing for her lost baby, and desperate to get her mother's love.

Kleo as a character has so many colors to it. She is an assassin and gets punished for the same as her identity was out in the world. Her own grandpa, who was also in the Ministry of State Security of East Berlin, didn't support her, she lost her child, her lover, and then all she wanted was revenge. The transition in her character isn't smooth as it took a lot for her to become what she is now.

The nine episodes show her mourning for her lost baby and taking revenge for the same from the very people responsible for it. The series won't bore the audience as it has been written and shot in a very captivating manner.

Final Score – [8/10]
Reviewed by - Riya Singh
Follow @_riyasinghhh_ on Twitter