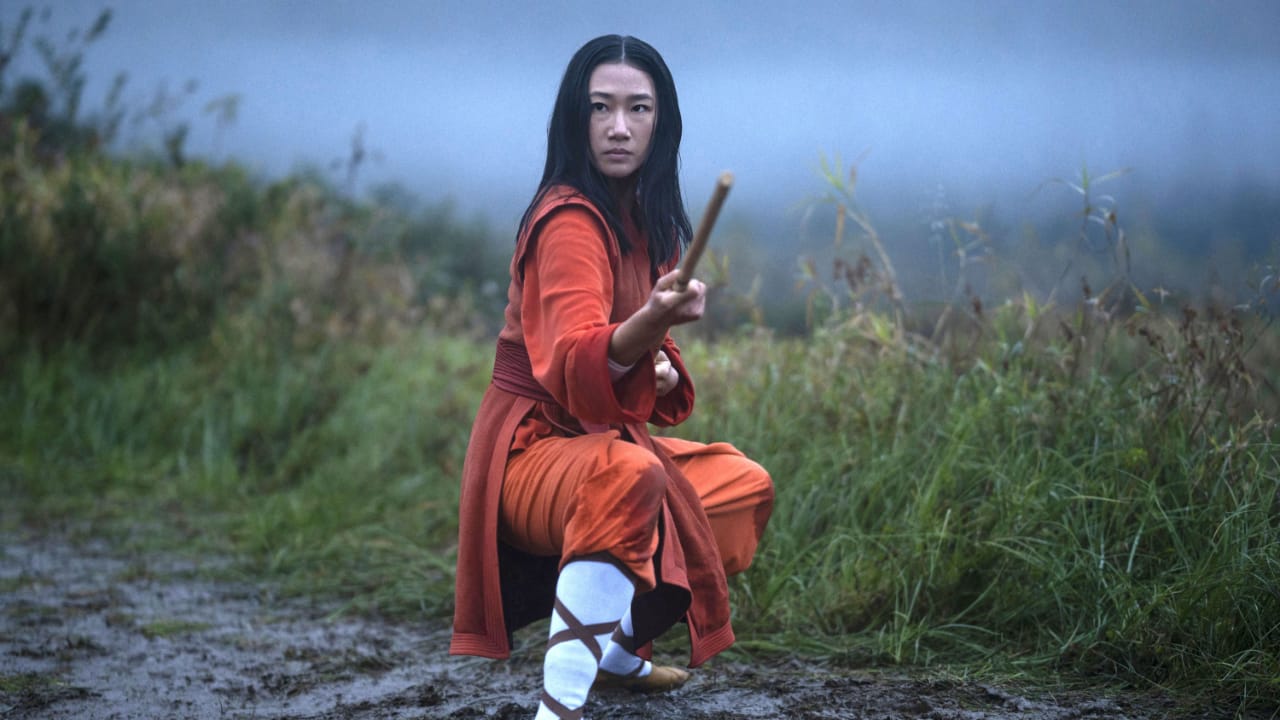 The CW's "Kung Fu" title seems to be inspired by the 1972-75 series. The show follows a Chinese-American 20-something girl, Olivia Liang plays Nicky Shen, a girl who interrupts her college career to live in a monastery in China and learn martial arts. She's on the run from her family's expectations similarly as from a way of uncertainty. She's a little adrift as a student but finds herself in righteous pugilism. When her mentor (Vanessa Kai) is killed, Nicky returns to San Francisco to seek out that life that continued without her. Her sister (Shannon Dang) is currently engaged and fulfilling the family's ambition to have a married daughter. Her brother (Jon Prasida) has tried, while not a lot of success, to be honest along with his family concerning his sexuality. Her ex (Gavin Stenhouse) has moved on, too.

Produced by TV vet Christina Kim, the show features mostly Asian writing workers. It treats the Chinese traditions and ancient stories that surround Nicky's quest to seek out Zhilan with the utmost respect. The characters, as well as Nicky, are real individuals with real reasons for doing what they did. Nicky couldn't agitate her mother's pressure to travel to Harvard; Ryan was upset that he didn't have Nicky at his side when he revealed his sexuality to his parents.

Most of the dialogue is quick and good with an equivalent sense of humor as Berlanti shows to exhibit, however, there was plenty of things where it felt like Nicky had to avoid wasting her siblings from a case of stupids like once Ryan brought a large and loud camera to the industrial plant where the Triad leader was doing an arms deal. It is evident that each of Nicky's siblings has skills — Ryan is aware of the neighborhood via his clinic, and Althea has mad tech skills — and that we hope Nicky uses them to assist her rather than perpetually wanting to save them along with her Kung Fu skills.

The show's fight scenes are an equal accumulation however far higher than its plot-driven components. Of the premiere's three main fight scenes, the two that primarily feature sensible effects and grounded choreography surpass. There's a stunning physicality to many of the fight scenes and Nicky's brawls with unnamed criminal goons strike the proper balance between empowering her character whereas still making it appear that she may be in actual danger. Still, "Kung Fu" would be wise to persist with a lot of grounded action scenes, as a result of things blast off the rails when special effects and slow-motion are heavily incorporated into the fighting. The premiere's first action scene, which takes place at Nicky's Shaolin monastery, is the episode's worst by a substantial margin: People's kicks fail to attach with their meant targets and you'll much see the background is rendered on a computer in real-time. The budget or technical skills for even remotely thinkable CGI isn't offered here, however, "Kung Fu" has already proved it doesn't like those things to form gratifying action sequences.

Final Score – [5.5/10]
Reviewed by – Ritika Kispotta
Follow her @KispottaRitika on Twitter (https://twitter.com/KispottaRitika)