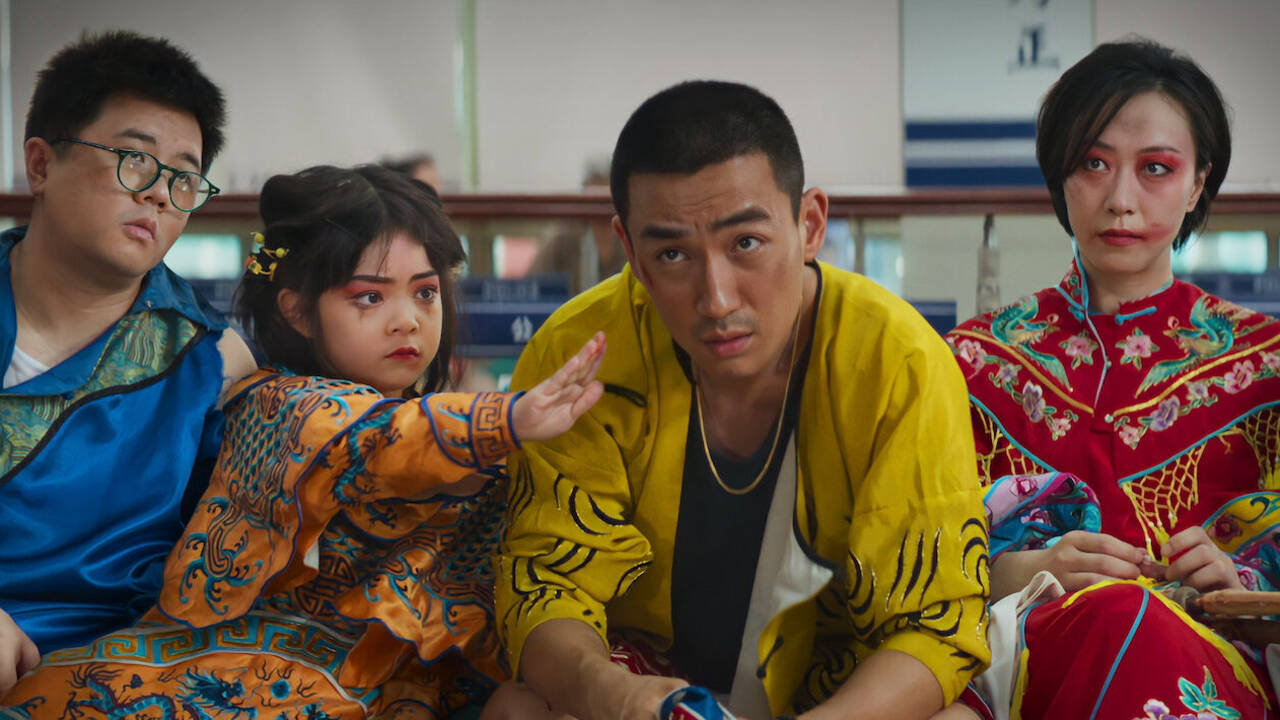 Facing the tragic death of her grandma, Xiaowen couldn't tolerate the pain of losing her only family. With her red tassel spear, she went everywhere to find her grandma so that she can bring her back. On her grandma's funeral day, she came across San who was handling her last rites. At that time, San was a man who had no motive in life and didn't care for anything.

Things changed and these two started living together. Xiaowen didn't have her parents and her uncle and aunt were also reluctant to take care of her. Her uncle gave money to San (who ran a crematorium) so that he could take care of her. Initially, they both were no less than rivals, but things changed so beautifully. He was a no-good son and she's a spoiled kid. Their relationship dynamics change and Xiaowen gets adopted by San's friends, and they lead a happy life together till a twist to their story comes.

The child actor has played the role of Xiaowen in a very great manner. The character is so innocent, smart, and bold that you won't be able to stop yourself from falling in love with her. Facing the loss of a dear one at such a young age, Xiaowen found her new home and Dad. She brought good luck to her dad's life.

At the end of the film, a very cute song has been sung by a child artist which further adds a charm to this father-daughter relationship. Apart from the film, it is sure that both the actors playing Xiaowen and San must have developed a bond as it was reflected in their on-screen work.

Lighting Up The Stars is a great film that everyone should watch. This 112-minute film shows us the various phases through which the main actors go through in their personal lives and together. It is not necessary just to be bonded by blood relation. Other deep relations get formed even without being related to someone. This little bundle of joy changed San's life forever. The plot of the film is sweet till the obvious twists come. Lian Ray Pictures has produced the movie, and the director is Liu Jiangjiang. Zhu Yilong as San and Yang Enyou as Xiaowen is a treat to the eyes.

Final Score – [8/10]
Reviewed by - Riya Singh
Follow @_riyasinghhh_ on Twitter