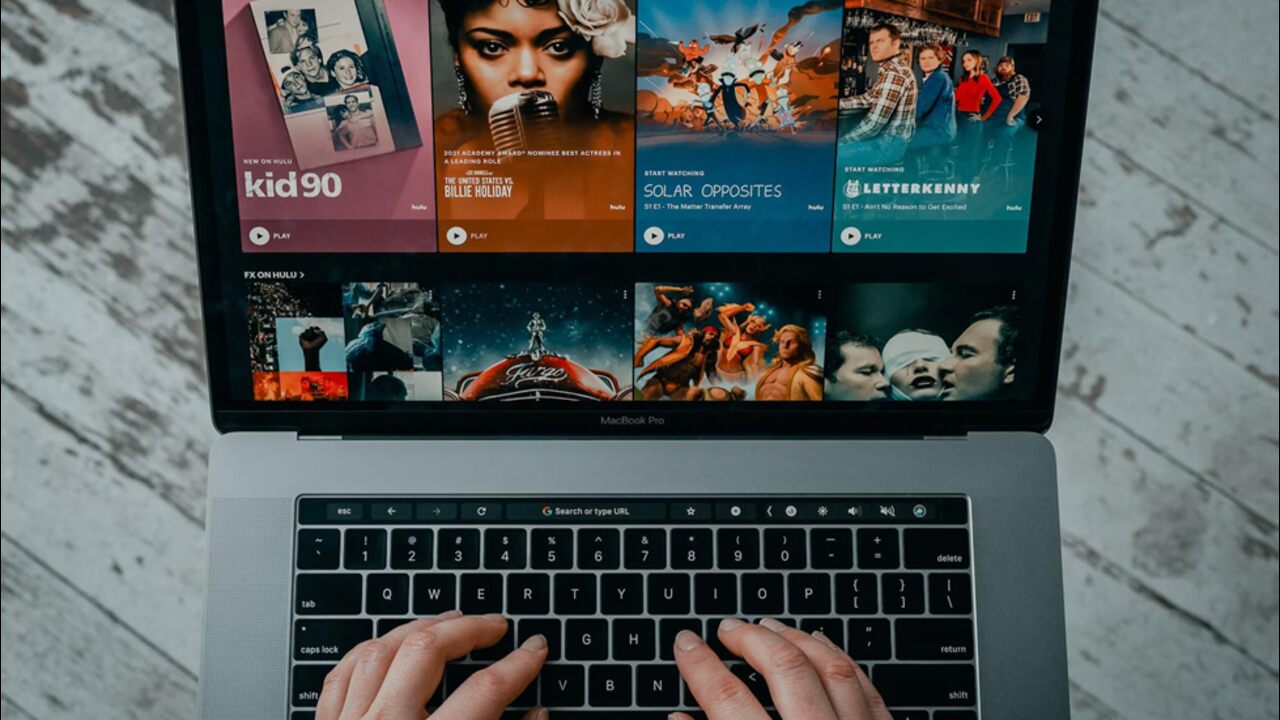 Open-source media players are a great way for you to enjoy content. When it comes to performance and efficiency, there is nothing that beats it. As of now, the market for such tools has grown a lot, thanks to the increase in online content and streaming services.

There are many options available, and choosing one of them can be a daunting task. That is why we have created this list of our top recommendations for the best open source media players for streaming. Let's get into it!

1. VLC Media Player

Kicking off our list is the iconic VLC Media Player. Renowned for its cross-platform compatibility, VLC has stood the test of time as a versatile and dependable choice. It excels in handling various protocols and boasts the capability to play almost any common media file format. Besides its renowned media playback features, VLC can also convert both audio and video formats.

Pros:
● Can customize conversion profiles and preview the conversion outcomes.
● Supports a wide range of codecs, ensuring compatibility with numerous file formats.

Cons:
● Lacks advanced video editing capabilities
● Might have some performance issues.

2. SMPlayer

This is a versatile media player designed specifically for Windows users. What sets SMPlayer apart is its extensive range of integrated tools, allowing users to play nearly all audio and video file formats.

This freeware boasts a unique Video Menu that provides multiple customization options for video playback, such as adjusting aspect ratios, adding filters like noise, deblock, post-processing), and even taking screenshots during playback.

Pros:
● A very simple tool that is easy to use.
● No need for any codecs or patches.
● Videos play quickly.
● Loads quickly for playing videos and does not need any codecs or patches to play it.

Cons:
● Some users had issues regarding low sound issues.

3. ExMplayer

ExMplayer is a great video and music player that handles everything from 3D media to Full HD, HD, and SD videos. Its additional tools, such as Media Cutter and Audio Extractor, make it a complete package for media enthusiasts.

Pros:
● Features a volume booster that can enhance playback for files of low volume.
● Supports multiple 3D output formats, catering to diverse user preferences.
● Requires no codecs for smooth playback.

Cons:
● There have been reports of audio pitch issues when changing the speed.
● Subtitle placement can affect the viewing experience occasionally.

4. Amarok

Amarok is a powerful audio player that excels at managing music libraries. Amarok's capabilities include organizing music by genre, artist, and album, creating and editing playlists, and supporting various audio formats.

Pros:
● Organized music libraries efficiently and allows users to create and edit playlists.
● Supports multiple audio formats, including MP3, FLAC, and more.
● Integrates with Last.fm for tracking played tracks and offering recommendations.

Cons:
● Amarok primarily focuses on audio playback and lacks advanced video playback features.

5. 5KPlayer

5KPlayer is more than just a media player; it's a versatile media hub. With support for a wide range of video formats and capabilities like AirPlay mirroring and recording, it's a comprehensive choice for media enthusiasts.

Pros:
● Capable of playing videos in H.265/H.264, AV1, VP8/9, FLV, MP4, WebM, MKV, 360°, etc.
● Supports DVD discs, Video_TS folder, and ISO files.

Cons:
● Ads pop up very often.
● Video downloader can fail at times.

6. Kodi

Kodi is an entertainment center that offers a wide array of features. With support for various file types and numerous add-ons, it's a powerful choice for media enthusiasts. To learn how to properly install and set up Kodi, we recommend that you visit this website. This will give you all the information you need for installing and using Kodi on FireStick.

Pros:
● Converts media files into H264 or MP4 format easily.
● Option to change its interface using add-ons.
● Works on Windows, Android, Mac, iOS, Amazon Fire Devices, and Android TV Boxes.

Cons:
● No support from the company in case you face any issues while installing or using the player.
● Risk getting malware through add-ons.

7. Audacious

Audacious is one of the best open-source media players for streaming audio. It is a specialized audio player that focuses on music playback.

Pros:
● Searches for artists and albums on your entire music library.
● Creates and edits music playlists.
● Syncs music to Android and Kindle Fire.

Cons:
● Cannot customize the control bar
● No built-in music folder browser

8. sView

sView is a specialized player used for stereoscopic images and videos and 3D displays. It's designed for Windows, Linux, Mac OS X, and Android users who are enthusiastic about 3D content.

Pros:
● Ideal for displaying panoramic images and videos, including 360-degree and VR180 content.
● Compatible with a range of 3D displays and systems.

Cons:
● Primarily geared towards users who have a particular interest in 3D content.

9. IINA

IINA is a macOS-only media player that embraces modern design and technology. With support for dark mode, Touch Bar, and more, it's an excellent choice for Mac users who want a sleek and feature-rich media player.

Pros:
● Offers dark mode and a picture-in-picture option.
● Includes features like customizable UI, touch bar support, system media control, thumbnail preview, and online subtitles.

Cons:
● Relatively unstable and can unexpectedly crash.
● Only works on Mac computers.

Conclusion

When it comes to open-source media players for streaming, you have a plethora of choices. No matter your preferences, there's a media player for every need. The popularity of online content and streaming services isn't slowing down, which means that the popularity of media players isn't slowing down either. Just make sure that you pick the right one, and you will have an optimal viewing experience.