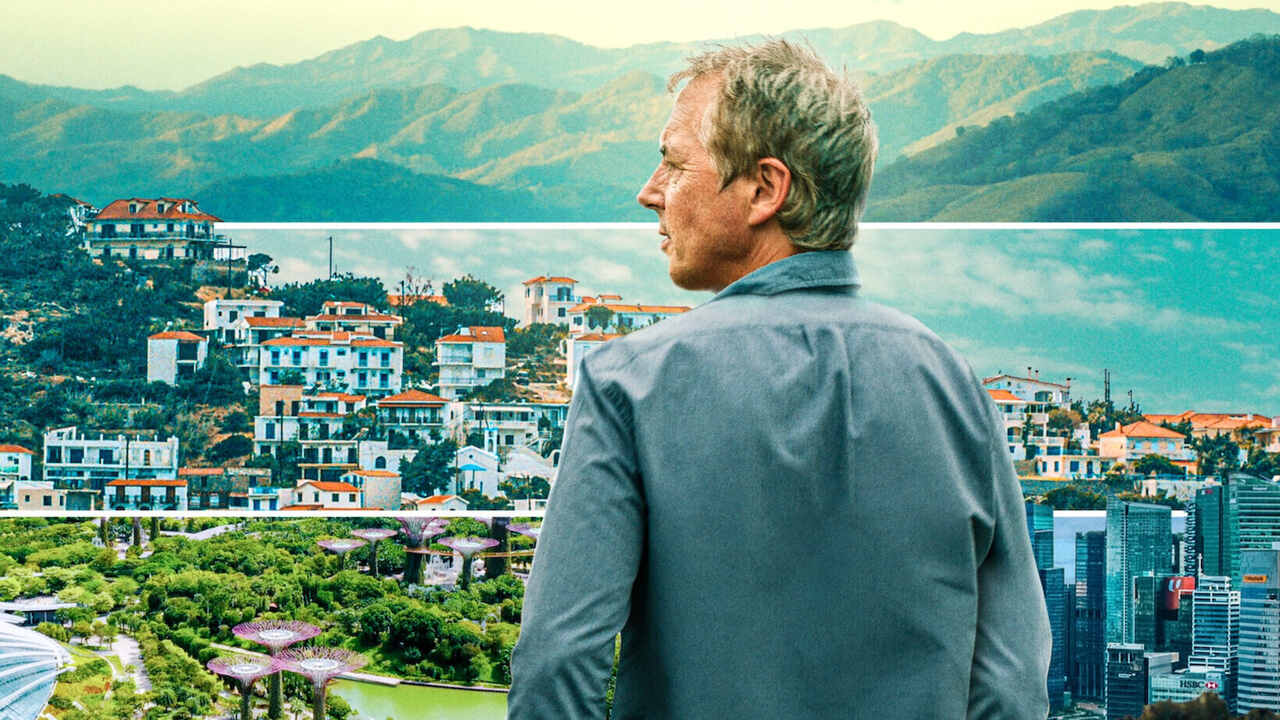 In Live to 100: Secrets of the Blue Zones, an American writer/explorer named Dan Buettner identifies five blue zones worldwide and travels to those places to learn the secret behind living a long life. First things first, blue zones are those areas where people consistently reach the age of 100. The five places are Okinawa (in Japan), Sardina (in Italy), Loma Linda (in the US), Ikaria (in Greece), and Nicoya (in Costa Rica). The last episode takes us to Singapore for more lessons regarding the creation of blue zones. Buettner talks to the locals aged between 80 and 100 to find out what has kept them alive for so many years. After gathering all the data, he gives us a summary in the third episode.

So, what's the secret behind living a long life? The answer is quite...obvious. Eat healthy stuff, take stairs instead of elevators, and have a vibrant social life. Every centenarian delivers the same advice. They recommend letting go of stress and prioritizing a plant-based diet over meat and processed food. If the residents of Okinawa have purple sweet potatoes, the inhabitants of Ikaria have herbal teas and specially prepared wine. In other words, eat a variety of healthy food.

Apparently, steepness, too, plays a role in longevity. People of Sardinia walk on steep paths - an activity that has positively affected their physical fitness. Another important aspect that increases longevity is a friendly community where everyone knows everyone and old people stay with their children. The more you are surrounded by friends and family, the more you will be happy, and as a result, you will be more healthy. You can also make new friends by doing volunteer work. That should cure your loneliness, which is another problem that reduces your lifespan.

There are moments when Live to 100: Secrets of the Blue Zones, intentionally or unintentionally, supports old-fashioned viewpoints. The women are mainly seen working in the kitchen while the men ride horses, drink beer, and do push-ups. Only one woman is seen with an axe, but they are mostly presented as caretakers of the family. I laughed when Buettner confidentially declared that joining a religious group (having faith) would increase seven years of your life. I almost expected him to say that abstaining from sex also adds some years to your life.

Let's circle back to that point about old people staying with their children. Longevity can be improved if you look after your parents. So, if your busy schedule doesn't leave you with enough time to care for your parents, should you forget about having a long life? Some of the solutions the documentary offers raise more questions. For instance, we are told that physical inactivity caused by sitting on a chair for hours on end decreases longevity. But most jobs nowadays force you to sit in your chair for a long time. On top of that, many companies increase the workload by making employees work overtime, leading to more sitting hours as well as stress. What to do in such a case? Should the person submit their resignation letter? Moreover, it's funny how this documentary about the dangers of becoming a couch potato is available on Netflix - a streaming service that encourages you to binge-watch its plethora of shows and movies. You feel as if you are reading a "smoking kills" warning on a packet of cigarettes.

Live to 100: Secrets of the Blue Zones is ultimately a dull documentary. It's like one of those articles you read on health-related websites. But who reads anything nowadays, right? Even Buettner knows this. Maybe that's why, after writing all those books about the blue zones, he decided to dump all his knowledge on Netflix.

Final Score- [4/10]
Reviewed by - Vikas Yadav
Follow @vikasonorous on Twitter
Publisher at Midgard Times