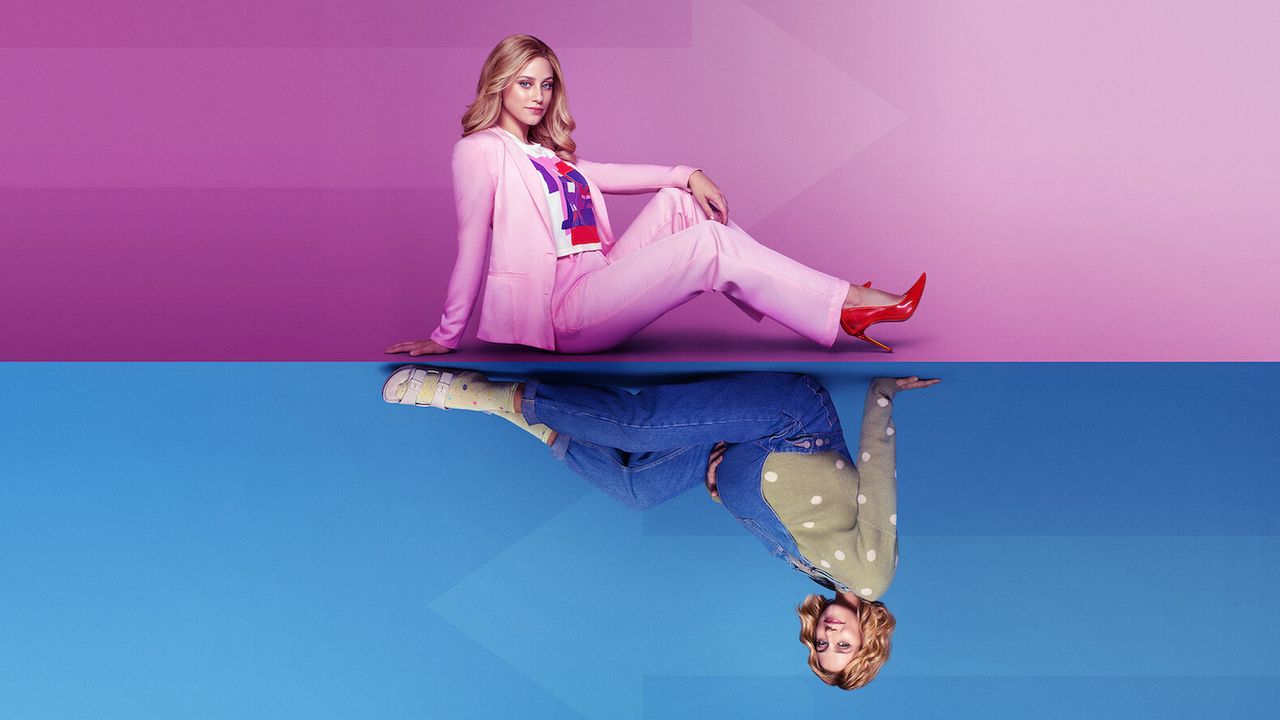 Look Both Ways (2022) is the latest Netflix movie that stars Lili Reinhart in the lead role. It follows Natalie, whose life diverges into parallel realities: one in which she becomes pregnant and remains in her hometown to raise her child, and another in which she moves to LA to follow her dream career.

Look Both Ways can be interpreted in two different ways when it comes to deriving the real meaning. It can either be seen with a 'what if' perception or it can look upon as two realities subsiding with each other, as each trajectory takes Natalie to a different yet somewhat similar path. Just before the college graduation, things escalate between Gabe and Natalie as Natalie is conflicted with the question of whether she is pregnant or not. With her dreams on the line, the narrative presents itself with two interpretations as a result of the intimacy between the two close friends, one where she finds herself pregnant, and one where she isn't.

The two outcomes lead to very different routes for Natalie personally, as in one, she becomes a stressed-out 22-year-old single mother not sure how she could conquer the life she had imagined as an artist. And in the other one, she moves out to LA along with her friend Cara as the window of opportunity presents itself when she finds out there is a possibility, that she could work with her idol Lucy Galloway as an assistant.

It is worth knowing that this isn't the story of regret, it is a light-hearted drama that attempts in reflecting the issues of the two subsisting narratives with different individualities of character as reflected within the context of the story. Each story has a point, whether it is in the form of a career challenge or becoming comfortable with the idea of motherhood while still figuring out the life love alongside the career. The ideas are fresh purely because of the way the movie is, as each challenge has a different purpose, the one which Natalie of that story needs.

There are a few characters in this movie, with Lili Reinhart's Natalie, and Danny Ramirez being the prominent ones. Reinhart is efficient with his portrayal of the neutral character as she brings out the two separate dimensions of the character. Ramirez on the other hand is there for a bit, but he is average in his conduct and fails to follow up on Reinhart's performance. There are no prominent characters aside from Natalie's mother Tina (Andrea Savage) and her father Rick (Luke Wilson) who do a really good job, precious in their sense. There is not much sense of chemistry or development when it comes to Natalie's other love interest Jake (David Corenswet) who is charming at times but is nowhere near interesting. The characters in general lack the traits on which to base their performance as the movie is susceptible to uninteresting moments more than once.

There is certainly freshness in the idea, in the way it conducts itself, and is better than what I had in mind. But it could have been more than what it is.

Final Score – [7/10]
Reviewed by - Devyansh Anand
Follow @AnandDevy on Twitter