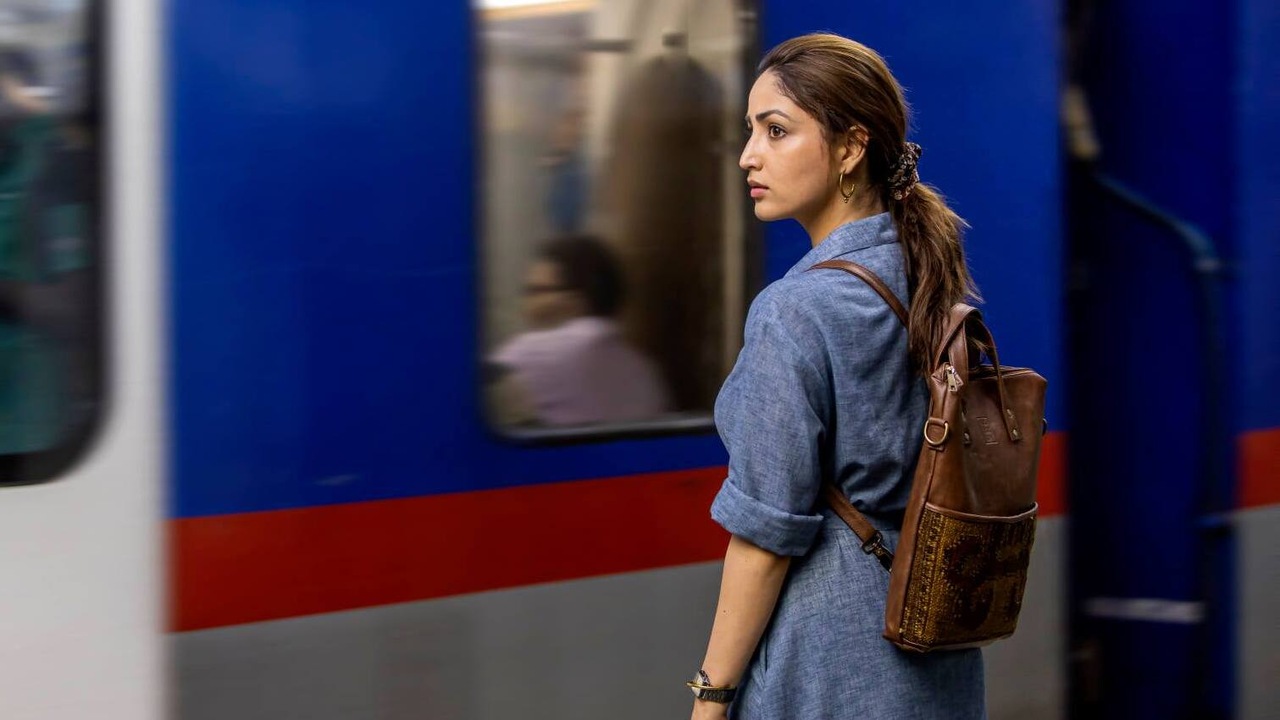 Aniruddha Roy Chowdhury's Lost has the power to numb your senses. It has a frantic opening that dares you to keep up with the story. I tried swallowing as much detail as possible. But after some time, I threw my hands in the air and gave up. It's futile to pay attention to the events that unfold here. These "events" are nothing but disjointed fragments that come and go with the speed of light. The sights are so faster than the sound that a character reaches someone's doorstep seconds before a guard finishes telling her the direction. Everything moves so swiftly that you don't get the time to register anything. Lost is like a person who rambles for hours without bothering about the fact that his listener has spaced out. It just wants to make some points and pursues its objective without stopping to check on the viewer.

Lost only has trite text, no subtext. It exists on the surface. Look beneath its research, and you will discover that this whole production is a hollow shell. The characters are devoid of personalities and appear to be delivering lines and expressions parrot-fashion. In an inept, rhythmless movie like this, it's hard to say whether the actors are acting amateurishly or if their acting is looking amateurish because of lousy filmmaking. I wouldn't have had this doubt if Pankaj Kapur was not there in the movie. He has real talent, and you notice flashes of it throughout the film inconsistently. Kapur is giving his best. It's the movie that keeps on failing him. Even Yami Gautam's sincerity gets lost in this bungling mess.

The other actors, however, are painfully incompetent. Observe an interrogation scene at the house of someone's in-laws where a police officer suddenly speaks after a long pause as if waiting for a cue. Or take another scene at a police station, where Vidhi (Gautam) interrupts a police officer torturing a minor. Notice how the latter gives a confused and stiff reaction as if he were sleepwalking on the set. Chowdhury does not bring out the best in his actors. In fact, it seems as if the director of Lost was lost in another world while making this film.

Vidhi is told that a Kushal Da wants to meet her, and she meets him instantly in the next scene. The movie clumsily cuts between Vidhi's investigation and a conversation between her Nanu (Kapur) and her parents. In another scene, we watch her talking with her mother about car keys, and then suddenly, we are shown a political rally where Ankita (Pia Bajpiee) fleetingly speaks gibberish. In between all this is an absurd dream sequence where an elevator falls rapidly. There is some kind of tension between Vidhi and two of her colleagues, but it's difficult to pinpoint the cause of this friction (the reason is left vague to us). Jeet (Neil Bhoopalam) appears and disappears so quickly that you instantly forget that he even exists in the movie.

Lost is about the stress of being a journalist. How honest reporting leads to blackmails as corrupt politicians cover their dirty asses. There are statistics that tell us how many people go missing in places like Kolkata and Mumbai. Moreover, the movie suggests that circumstances often force people to turn into the person they are (falsely) accused of being. Lost has so much on its plate, and it struggles to flesh out even a single aspect with conviction. Chowdhury's "good intentions" yield a cinematic muddle.

Final Score- [2/10]
Reviewed by - Vikas Yadav
Follow @vikasonorous on Twitter
Publisher at Midgard Times