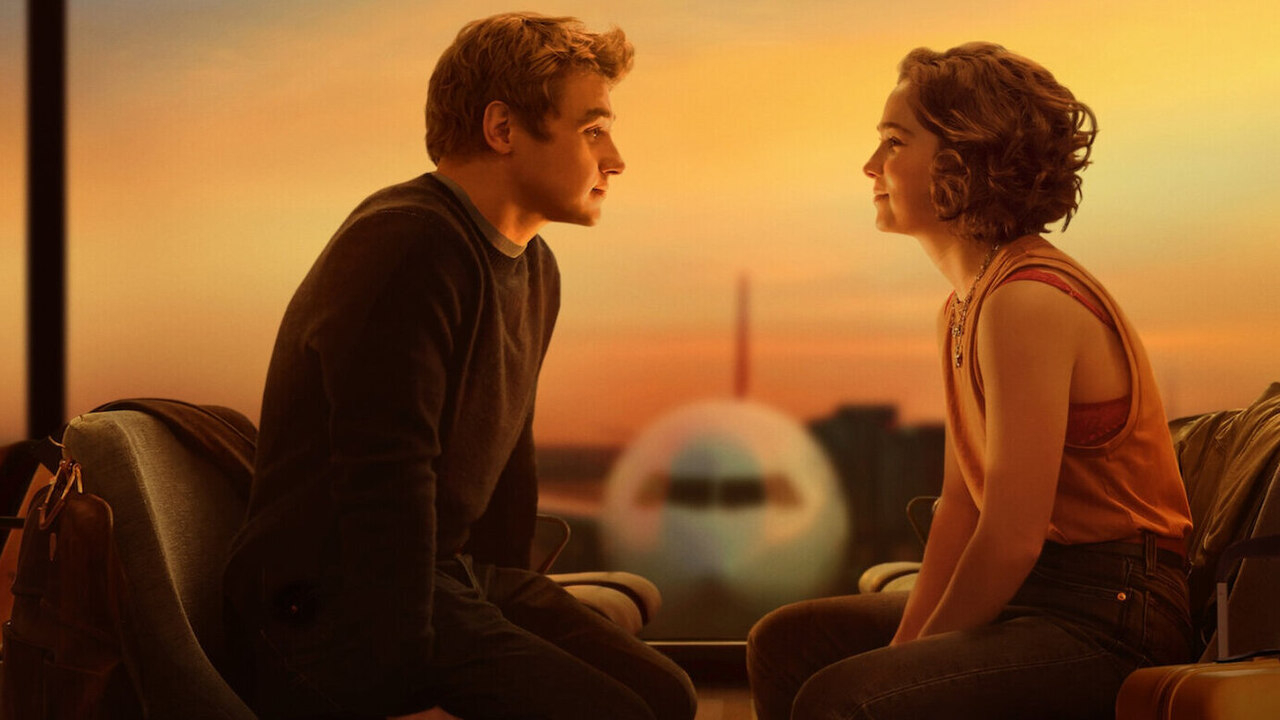 Love at First Sight starts with Hadley Sullivan who has just missed her flight by four minutes. As the narrator said in the movie, "This isn't a love story. This is a story about fate." Her missing the flight might not be a bad thing as she's going to meet someone who will make all her miseries go away.

The young girl was going to fly to London to attend her father's second marriage. There's a thing she says later on about how he was going to repeat the same promises he made to her mom. This will make the audience think about the value of the promises made at the altar. Are they necessary to keep if things no longer work out between the couple?

Nevertheless, we have our male lead, Oliver Martin Jones. He's a British studying at Yale. The boy was also flying back to London, the reason can not be disclosed as it would be a spoiler. They both board the same flight.

Hadley was traveling in business class as she missed her plane and Oliver had a ticket for economy class. He couldn't keep her eyes off her although there was a huge distance between their seats. Call it luck or fate, Oliver's seat belt was broken hence he was allotted a seat next to Hadley. This six-hour journey in the air made them talk about various things.

Just as Oliver's father said in the film about him doing nothing differently had he found out that his wife would've gotten cancer, I think that the makers also should not have done anything differently. The film might be titled Love At First Sight, but the six hours on the flight made them incessantly fall in love.

Jameela Jamil is our narrator and guide to this young couple's love. She makes appearances in various scenes and shows the couple the correct path. Oliver is a statistics guy, and various figures are told in the movie. They seemed irritating at the beginning but as the film proceeded, these numbers didn't matter as the entire focus was on the young couple. Life took Oliver and Hadley by surprise and we're more than glad to watch it.

Various lines from famous novels were included and for the bookaholics like me who get swoon away by a great line, this one deserves a watch. Oliver coming into Hadley's life was like a breeze of fresh air. The boy although had his troubles, just like the girl, the best part is when they decided to choose each other.

Yes, we knew from the start what their ending would look like, but it was just 'The Beginning'. You might know the outcome from the start yet, in Love At First Sight, it is the journey of Oliver and Hadley that matters.

There is something about love stories with etched poetic lines and this makes them the best of their genre. The scene in which Oliver's brother Luther says, "Go get her, Macbeth," is adorable. As there are lines of quotes from Charles Dickens's work, I'd like to add, "Please, sir, I want some more." from Oliver Twist. The love story shown is deeply poetic and one can not help but fall in love with this pair. It might be too much for the audience who don't like the romance genre, but for the rest of us, it works more than just fine.

Their love might be fast-paced as they'd just got 90 minutes for the movie however, the chemistry can not be denied in the lead pair. There were some doubts about Ben Hardy and Haley Lu Richardson pulling off their respective roles. They didn't seem like a good pair at the beginning. Later on, you can not deny their chemistry, it being electric.

Love At First Sight is like a love story pulled out from a Shakespearean novel and the chances of encounters like this happening in real life are slim. The question arises are we here to apply logic? No, because who doesn't love cheesy films like these? If you've got spare time and are deciding what to watch next, be sure to include this one.

The dance scene in the movie where Hadley and his father are enjoying has to be the best. The way that they responded was seen from the faces on their smile. Is it just a coincidence that her father was getting married and she met with the love of her life? This is something that the audience has to decide.

Final Score – [7.5/10]
Reviewed by - Riya Singh
Follow @_riyasinghhh_ on Twitter
Publisher at Midgard Times