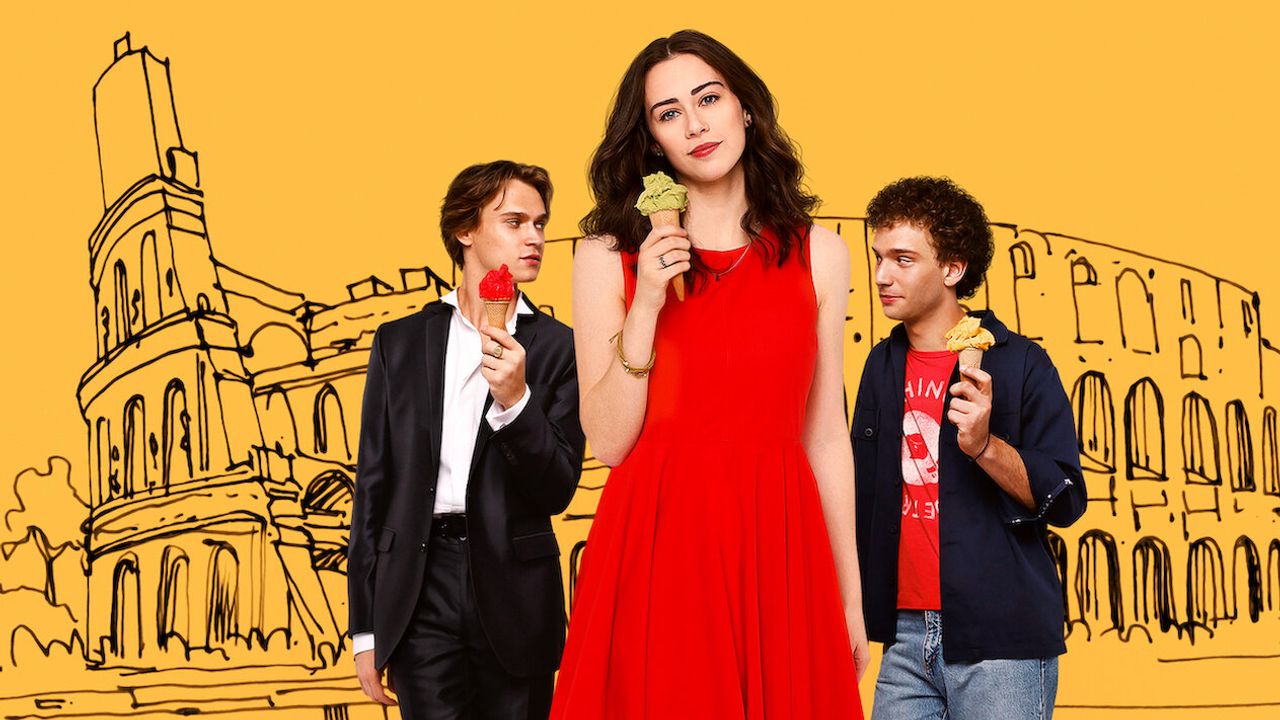 Directed and written by Brandon Camp, the movie starts with an Italian quote: "You never forget your first love." The film deals with Lina, a girl who recently lost her mother. They both planned to go to Rome, but when she lost her mother, she has to go alone. Her mother, Hadley wanted Lina to go there and learn about herself. Lina follows her mother's last wish, reaches Italy and meets up with her mother's friends, and finds a family in them.

Gelato is something that Lina, our main character had when she was feeling the lowest in her life, and it served as a catalyst in enhancing her mood. Talking about love, Lina came to Rome to discover herself and not to choose between two boys. She had to ultimately choose herself as her mother specifically wanted her to go to Italy and discover herself.

The other two main characters: Lorenzo and Ale, are the two boys in love with her. Ale belongs to a wealthy family involved in banking and probably owns half of Italy. He has family issues as he thinks his father is a prick and doesn't allow him to do things that he wants. He literally controls him. However, Ale did teach Lina many things, like letting go of her fear.

Lorenzo is a chef, and he is a very sweet guy. He likes to do things differently, like serving the desserts first and then appetizers. Lorenzo was with Lina, when she was at the lowest moments of her life, like when she mustered up the courage to meet her biological father.

Her mother's diary played an important role in her journey of self-discovery. It was as if, even after death, she was her personal guide. Lina's mother loved her more than everything else. The support she gained after losing her mother to cancer is so good to watch. She transformed into a completely different individual at the end of the movie. Watching her journey and grow was a fulfilling experience. In the end, she got a godmother and a father.

In my opinion, those who want to watch a film that brings calm and has no noisy drama should definitely watch Love and Gelato. The movie doesn't rush things and takes baby steps. It would have been better if more of Lina's journey would have been shown. She is a lovely girl. I think that the focus was divided between Lina and the amazing places that have been shown throughout the film. It would have been better if a bit more focus was shifted to her. Right from the beginning, the movie was incredible and doesn't fail to capture your attention. The narration part, the fabulous places that have been shown, and the beauty of Italy, all are amazing.

Final Score – [7.5/10]
Reviewed by - Riya Singh
Follow @_riyasinghhh_ on Twitter