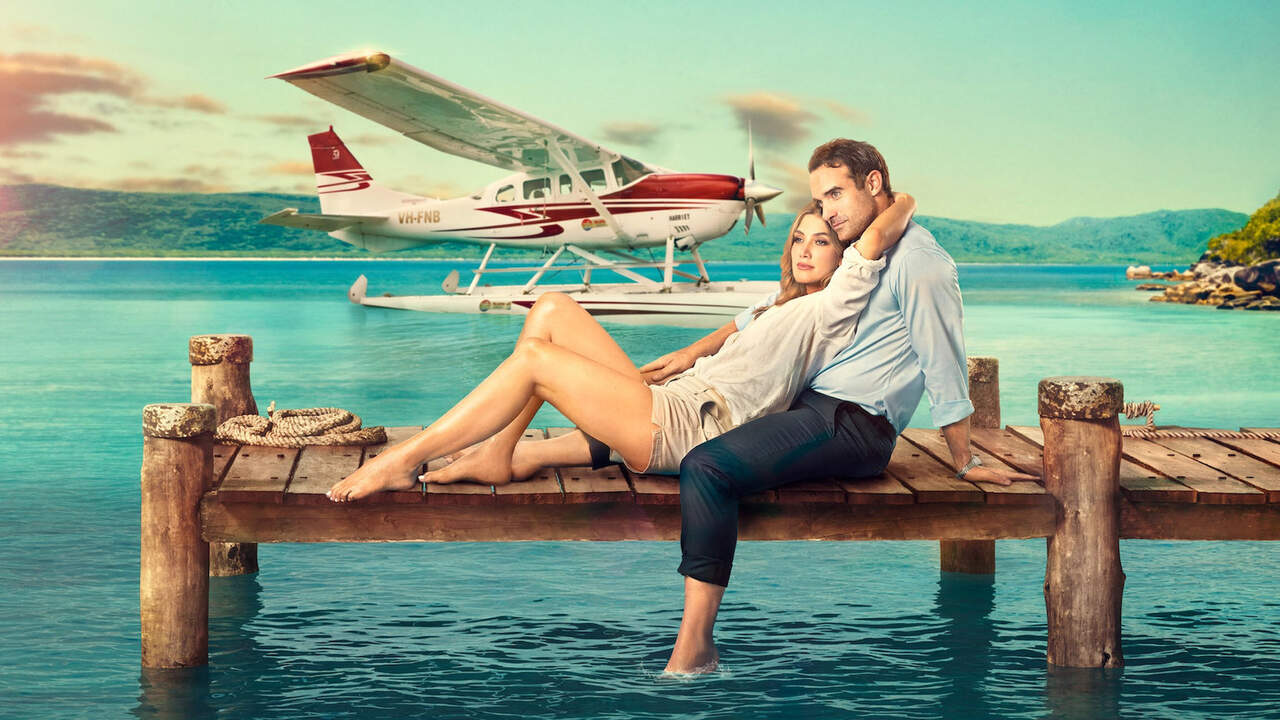 Love in the Air takes us to the beautiful land of Australia. It is about Dana and William. While Dana operated as a chief pilot for Fullerton AIrways, William is an heir to a multi-million financial company. Upon being asked by his dad to bring good operations on the table, he advises to shut down Fullerton Airways as it was 'bleeding from the throat.'

As per the orders from Duncan (William's dad), he is asked to go to Australia and shut down Fullerton Airways after reviewing its finances. Upon arriving there, he meets Dana, a beautiful and single young lady. She is full of life and he is stuck on a loop. They both develop attraction towards each other while delivering packages to distant locations. What happens next can be easily guessed by those who have seen a lot of romantic movies.

With a title like this, it was expected that the writers would have shown a great love story. Also, with a mix of beautiful landscapes and picturesque mountains, there was a scope to show so many things, for example, a kiss in the air. I didn't see any chemistry between the lead pair. There wasn't much time allotted to them where I could see a developing attraction between the leads.

Things seemed to be in a hurry and I didn't even realize when they fell in love. Was it when she was making deliveries? Guess not. If you want to show a love story then, certain scenes have to be a part of them. What I can remember is just two brief moments where their attraction can be felt. One was when they were lying down on the runway belt and the other one was when they were by the beach side.

Instead of Love is in the Air, Crash Landing On Love would be a better title in terms of the pace they picked up. Delta Goodrem as Dana Randall and Joshua Sasse as William were a misfit as the lead pair. Being a part of a romantic movie, chemistry is a must. Expectedly, the film crashed on the most important thing as well.

What I saw in Love is in the Air was a good partnership, not in terms of love. Their friendship would have been much better. Dana wasn't much involved in her dating life hence, the probability of her falling for the first guy she met was high and the same happened. William too lived in a cocoon well spun by his father so, the first time he saw people enjoying themselves, he jumped and grabbed the opportunity. The boy needed an out and achieved the same with Dana's help.

Although beautiful locations have been used for shooting, the result would have been fabulous if equal importance had been paid to the correct casting and good plot. In my opinion, if you're in the mood to watch a romantic film then, cross this 83-minute-long film off your list.

The plot is too predictable and there's no chemistry suitable for it to be called a romantic movie. The writers need to understand the difference between showing a good friendship and a good romance. They mixed the two and got stuck in between. Love is in the Air is a perfect example of how films can fail miserably despite choosing the most beautiful locations and cast.

Final Score – [3/10]
Reviewed by - Riya Singh
Follow @_riyasinghhh_ on Twitter
Publisher at Midgard Times