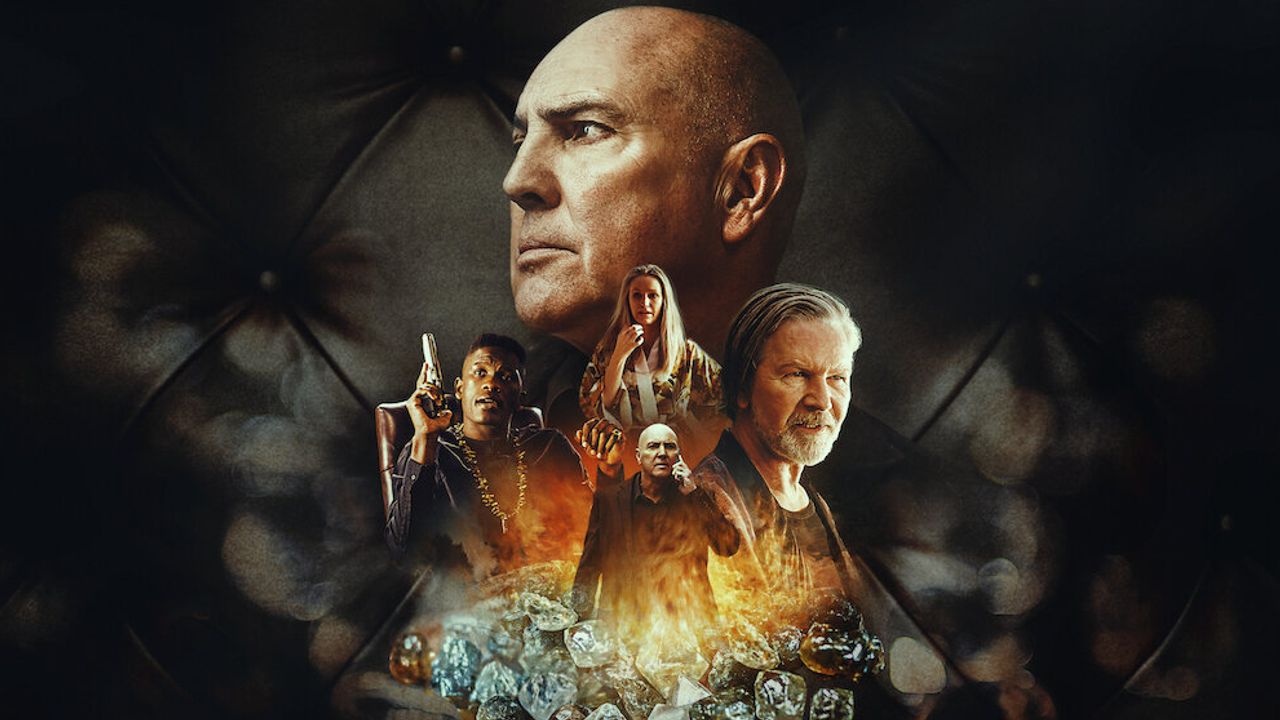 The series opens with a man getting tortured as he calls for Daan Ludik in his sufferings. The series then takes the audience to what happened 6 hours before the incident. Daan Ludik is seen on most banners of the city as he is a big man who owns a furniture and carpet company. Everything doesn't seem to be right between Daan and his wife Anet. They fight over whether their son Danie will go to school or not. This scene clearly sent the message that Daan likes discipline and control.

Daan, the main character of the series, is a very straightforward, loyal, and dangerous man. He knows his priority, and that is making money. He knows very well that everything comes at a price and for that, people need to work hard.

Daan Ludik gets stuck in a situation when his brother-in-law gets in trouble. Swys was kidnapped by a rival gang led by Percival aka Arend Brown. They blackmailed Daan so that he'd help them get the weapons transported to Central Africa using his truck. Daan had no option but to accept their demands as Swys's life was on the line.

Under his furniture and carpet business, Daan also used to deal with illegal diamonds. In the seats of his furniture or couch, he used to hide the diamonds and then sold them to potential clients. Brown discovered this fact and then forced him to transport his weapons across the border.

Two strong mafias - Daan Ludik and Percival Brown are constantly fighting, which leads to a lot of bloodshed as illegal businesses never have good endings. Daan is a man who tries to "arrange" everything, and he tries to solve everyone's problem when indeed the real danger was the one he was facing. He can do everything for his family as he is loyal to them, but little did he know what was going on behind his back. One word that can define Daan is unlimited loyalty, and it obviously didn't pay him well in the end.

The character of Daan's father is fickle. He works for the church but doesn't follow the bible. Also, he beat Daan with a stick when he made petty mistakes. Something similar is also happening with Danie, Daan's son.

The series takes us back and forth between Daan's childhood and his present. He has always been a bright kid right from his childhood days. His moneymaking skills can be seen right from the days when he was a child and used to steal eggs from his family's poultry. The money he collected after selling those eggs was used to buy a gold chain, which he wears to this present date.

In my opinion, Ludik is an average watch. There are mafia fights, a lot of bloodshed, plotting behind each other's backs, and time shifts. Arnold Vosloo as Daan fulfills the role's demands completely. Initially, the audience has been kept in suspense, guessing what will happen next, but later the series loses its grip in between. A lot of subplots somehow made the series a bit boring.

Final Score – [7/10]
Reviewed by - Riya Singh
Follow @_riyasinghhh_ on Twitter