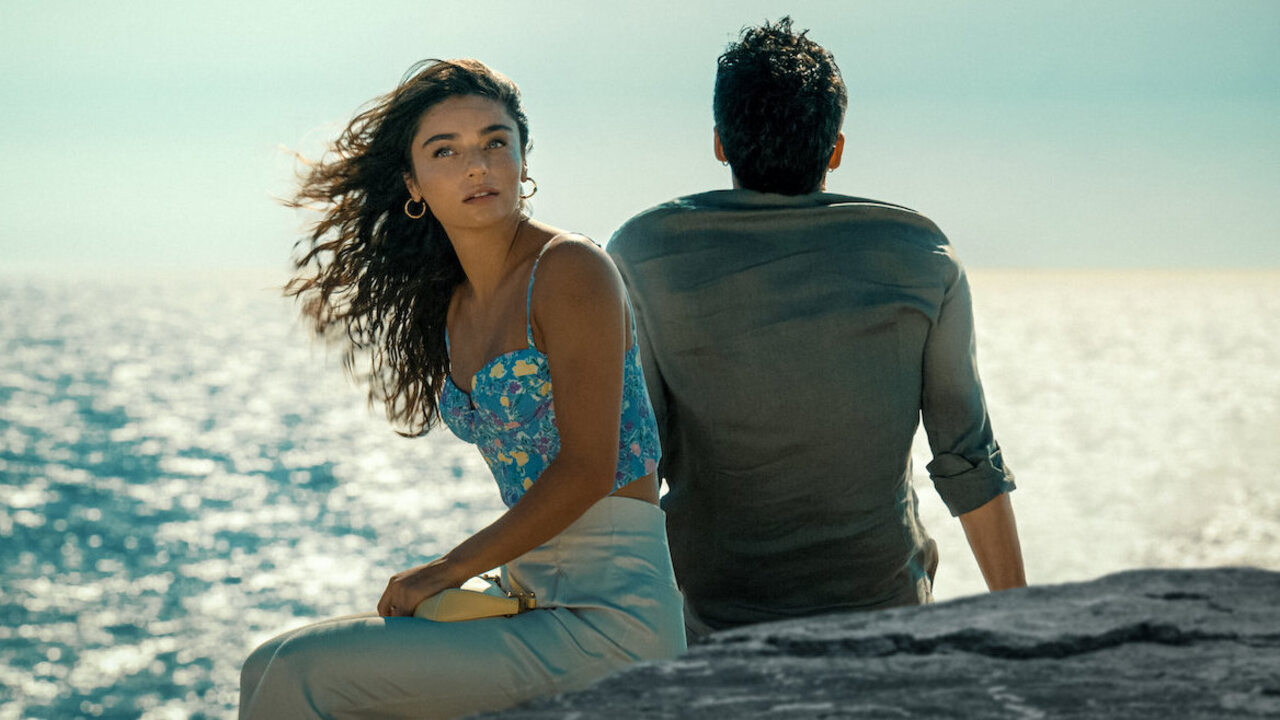 Make Me Believe (Sen Inandir) is a charming film that takes us on a journey of childhood friends turned potential lovers, set against the backdrop of the beautiful Turkish landscape. While it may not offer groundbreaking cinematography or a unique storyline, Make Me Believe captures hearts with its innocence and literal application of the romantic comedy genre.

The movie revolves around two protagonists, whose lives have been intertwined since their childhood. With their grandmothers as close friends and both working in the fashion industry, it was only a matter of time before their paths intertwined romantically. The plot kicks into gear when their meddling grandmothers conspire to orchestrate a meet-cute, reigniting their childhood crushes and resurfacing past disagreements.

The film embraces all the classic elements that make a romantic comedy enjoyable. Instead of relying on sharp wit or complex narratives, Make Me Believe focuses on portraying the world of beauty and coolness in a wholesome and accessible manner. It aims to reach a wide audience and avoids offensive or politically incorrect jokes, choosing a more light-hearted and innocent approach.

Visually, the film relies heavily on the enchanting Turkish landscape as a backdrop. The picturesque settings serve not only to enhance the story's romantic atmosphere but also to showcase the natural beauty of Turkey, enticing potential tourists to explore its wonders. While the cinematography may not be groundbreaking or particularly memorable, it succeeds in creating a visually pleasing experience, accentuated by the undeniable attractiveness of the lead actors.

Make Me Believe is not a film that seeks to challenge the boundaries of cinema or leave a lasting artistic impression. Instead, it offers a pre-designed product tailored to cater to the desires of its target audience. It caters to those seeking a light-hearted, feel-good experience, prioritizing entertainment value over artistic ambition. While some may dismiss it as a shallow endeavor, there is an undeniable appeal in immersing oneself in a world where beauty and romance take center stage.

At its core, Make Me Believe is a celebration of beauty. The film showcases the breathtaking charm of its leads, Ayça Ayşin Turan and Ekin Koç, who exude undeniable on-screen chemistry. Their attractiveness is undeniable, leaving viewers in awe of their stunning presence. It's the kind of movie that makes you catch your breath and utter, "Wow, they're so beautiful!"

In conclusion, Make Me Believe is a pleasant and enjoyable romantic comedy that stays true to the genre's conventions. While it may not offer groundbreaking cinematography or a unique narrative, it succeeds in providing a light-hearted and innocent escape. The enchanting Turkish landscape serves as a captivating backdrop, complementing the undeniable allure of the lead actors. If you're in the mood for a charming love story with a touch of nostalgia and picturesque scenery, Make Me Believe is a movie worth watching. It may not be a cinematic masterpiece, but it embraces its formula with earnestness and leaves you with a warm and satisfied feeling.

Final Score- [7/10]
Reviewed by - Anjali Sharma
Follow @AnjaliS54769166 on Twitter
Publisher at Midgard Times