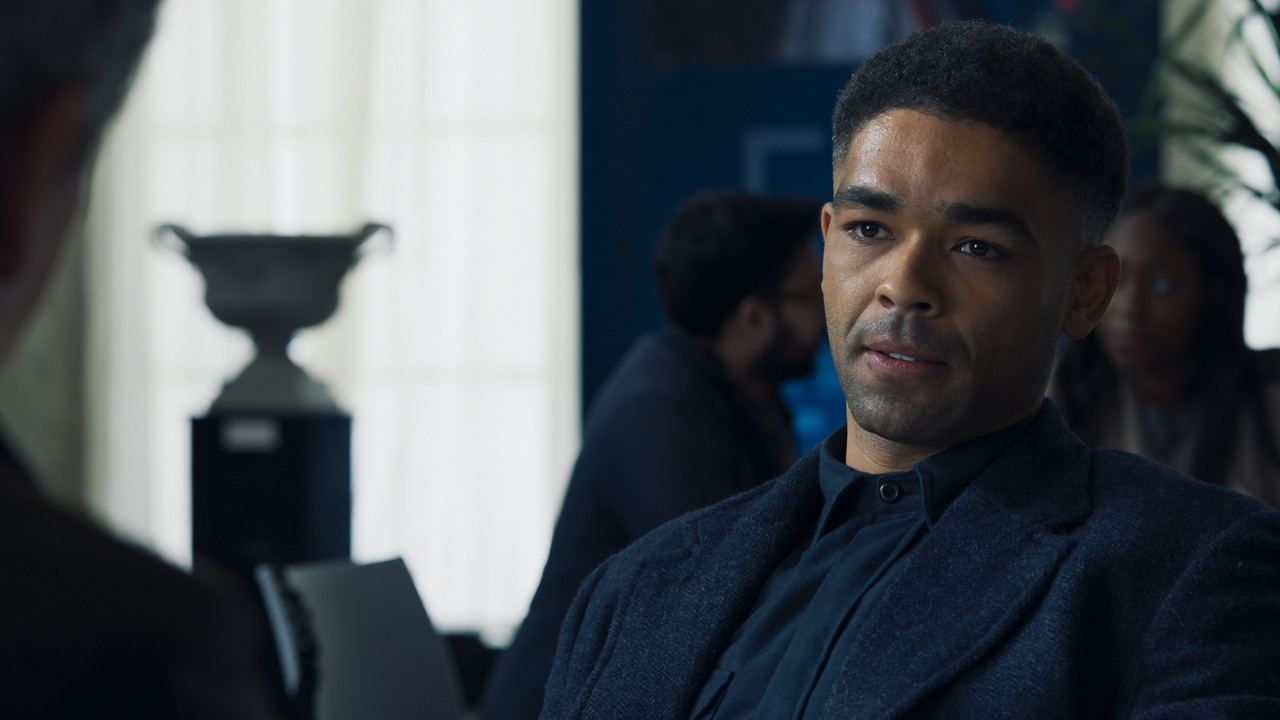 Nick Fury and Talos face the consequences of G'iah's death and Scilla's betrayal in the fourth episode of Secret Invasion. Who can they trust in a world of shapeshifters? Find out everything you need to know about the latest episode of the Marvel series on Disney+.

In Episode 3, we saw Gravik confirm his plan to create Super-Skrulls, enhanced shapeshifters with the powers of multiple heroes, to wipe out humanity. He sent Zirksu and Beto to infiltrate a Royal Navy submarine and fire a missile at a UN delegation, hoping to spark a world war. Fury learned that his wife Scilla was actually a Skrull named Varra, who he met while she was working for him as a spy. Talos and Gravik had a tense meeting, where G'iah secretly contacted Talos and warned him about the submarine attack.

Fury and Talos tried to stop the missile launch by getting the abort codes from the sub's commander, Robert Fairbanks, but he refused to cooperate. Talos killed him in anger after he insulted G'iah. G'iah got the abort codes from the real Fairbanks, who was imprisoned in New Skrullos, but she was exposed as a traitor by Gravik. He shot her dead as she tried to escape. Scilla retrieved a gun from a safety deposit box and received a mysterious phone call, telling her to go to a certain location at a certain time.

Episode 4 will air on Wednesday, July 12 at 12 am PT, 3 am ET, and 8 am GMT on Disney+. The episode will likely deal with the aftermath of G'iah's death and how it affects Talos and Fury. Talos may become more radicalized and vengeful against Gravik and his followers, while Fury may question his trust in his allies. The episode will also reveal more about Scilla's role in the invasion and who she is working for. Is she loyal to Gravik or someone else? What is her mission? The episode may also introduce some new characters or reveal some existing ones to be Skrulls.

In the comics, many prominent heroes and villains were replaced by Skrulls, such as Spider-Man, Iron Man, Captain America, Black Widow, Hawkeye, Thor, Hulk, Wolverine, Cyclops, Storm, Mr. Fantastic, Invisible Woman, Human Torch, Thing, Doctor Strange, Black Panther, Captain Marvel, Ant-Man, Wasp, Vision, Scarlet Witch, Quicksilver, Daredevil, Elektra, Luke Cage, Iron Fist, Jessica Jones, Punisher, Nick Fury himself and many more. Who will be the next big reveal in the show?

There are also some rumors and speculations about the show that have been circulating online. Some fans have speculated that Scilla is actually Veranke, the Skrull queen who led the invasion in the comics. Veranke posed as Spider-Woman and infiltrated the Avengers. She also had a romantic relationship with Fury in her disguise. Could Scilla be following a similar plan? Some fans have also wondered if G'iah is really dead or if she faked her death somehow.

Emilia Clarke is a big-name actress and it seems unlikely that she would be killed off so soon. Could she have switched places with another Skrull or used some technology to survive? Some fans have also theorized that Gravik is not the main villain of the show but a pawn of someone else. In the comics, the Skrulls were manipulated by Norman Osborn (aka Green Goblin), who used the invasion as an opportunity to take over S.H.I.E.L.D. and form his own team of Dark Avengers. Could Osborn or another villain be behind the scenes in the show?