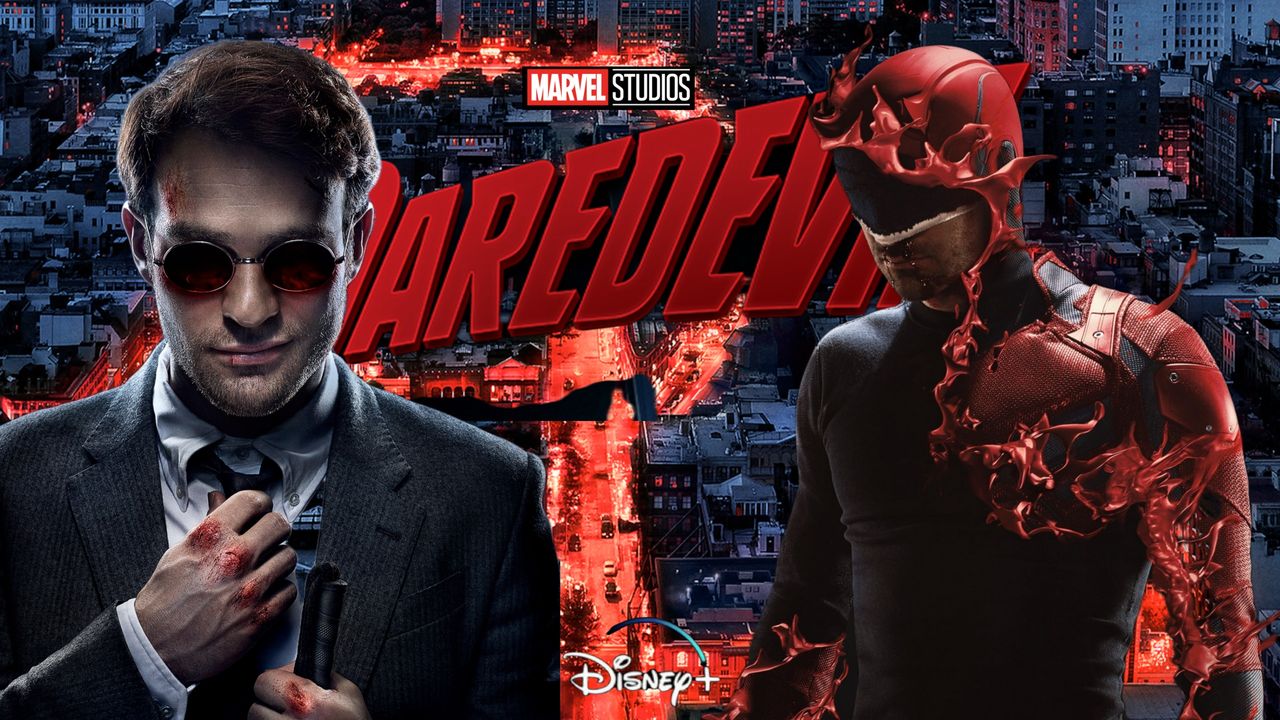 Looks like Matt Murdock a.k.a. Daredevil will soon be arriving in the Marvel Cinematic Universe in his own series. According to a fresh rumor, the character is getting his own project (likely a series) titled, "Daredevil" in the MCU.

The rumor comes from online scooper Daniel Richtman (Daniel RPK), who reveals that a Daredevil series is currently in early development at Disney Plus. He shared a sheet that appears to be a leaked document for upcoming projects, which mentions Marvel Studios Daredevil. He didn't share many details about the projects, nor did he confirm it to be a reboot or the continuation of the Netflix series.

Charlie Cox has played the character of Daredevil in the Netflix series, which was one of the biggest hits on the streamer. Now that Disney has acquired the character's rights, it has been confirmed that he will appear sometime in the MCU. Charlie Cox is also rumored to appear as lawyer Matt Murdock in "Spider-Man No Way Home" and Disney Plus's upcoming series "Echo." However, none of it has been officially confirmed yet.

If the No Way Home rumors are accurate (which we will find out in a month), it is safe to assume that Charlie Cox will reprise his role as Daredevil/Matt Murdock in the reported Daredevil Disney+ series. Daredevil villain Wilson Fisk/Kingpin played by Vincent D'Onofrio is also rumored to return in the MCU as early as in the Hawkeye series releasing on November 24. He is reportedly part of the second half of the series (episodes 4, 5, and 6).

Marvel also released a Daredevil movie starring Ben Affleck in 2003, which badly flopped, disappointing fans and critics both. Likely, Marvel won't take the solo movie route for this character as the legacy left by the Netflix series is too strong to compete with.

Earlier this week, another rumor of the Daredevil series reboot at the Disney+ popped up, thanks to X-Men writer David Hayter. However, he later clarified and denied this rumor via a tweet that reads, "Since this seems to be trending… No, I did not 'confirm' a Daredevil reboot. I mistakenly thought I'd read in the trades that it was happening, and I would love to see it. (And yes, I'd love to write it.) But I have no inside information whatsoever."

The Netflix Daredevil series followed Cox as Matt Murdock, a lawyer by day who uses his heightened senses from being blinded as a child to fight crime at night on the streets of New York City's Hell's Kitchen neighborhood as Daredevil while uncovering a criminal underworld conspiracy led by Wilson Fisk.